Get your sweat on and raise funds for mental health!
Make your run or walk in the Auckland Marathon matter and let the thousands of Kiwis struggling with mental health issues know that they are not alone. The more money you raise, the more Kiwis in distress we can reach with our life changing resources. So, please, go hard with your fundraising, knowing that every cent raised will make a serious difference. We'll be here to support you every step of the way.
You don't need to be a runner to sign up! You can pick a distance that best suits you, with a full marathon, half marathon, 11km, family 5km and even a kids marathon course on offer.
How it works
Set up an online fundraising page at Everyday Hero to raise money for the Mental Health Foundation.
Share your page to let the world know you're running for mental health and why, and ask your friends and whānau to sponsor you.
Don't forget to buy your entry ticket to the event.
All your sponsored donations are receipted automatically. No hassle, no worries!
Score a free T-shirt
Raise $200 and get a FREE "I'm sweating for mental health" running T-shirt.
Kai & wai
We'll be on BBQ duty to give you high fives, warm fuzzies, sausages (or vegan patties) and a cold non-alcoholic drink when you cross the finish line.
Let's get started
Once you've set up your fundraising page for the Mental Health Foundation we'll be in touch to welcome you to the team. So what are you waiting for?
If I set up an online fundraising page, am I automatically entered into the race?
I have purchased my entry for ASB Auckland Marathon, can I still run for Mental Health Foundation?
Yes, we'd be super stoked to have you running (or walking) for Team Mental Health Foundation. Simply create your fundraising page here.
I have never run before, do I have to do the full marathon?
No, there are several distances that you can enter to suit your fitness level and still be a part of Team Mental Health Foundation. The ASB Auckland Marathon has the full marathon (42km), half marathon (21kms), 11km Traverse, or Family 5km. You can walk, jog, or run any distance - click here for more information!
I've never fundraised before, how do I start?
Don't worry about it! We'll be there with you every step of the way with fundraising tips and ideas. The simplest way to get started is to share your online fundraising page to your social media or in an email.
We've also created an amazing Fundraising Toolkit that is filled to the brim with ideas and examples to take you from 0 to 100. Check out our Fundraising Toolkit and resources!
How much does it cost to enter?
It depends on the distace you are entering - check out the entry information here.
What is the fundraising target?
You can set your own target on your online fundraising page. We suggest $250 to keep it simple, $500 to challenge yourself, or $1000 to go the extra mile (or kilometre).
How do I join the team to fundraise?
To join Team Mental Health Foundation, it's as easy as 1, 2, 3!
1. Set up your online fundraising page (click here!)
2. Share your page to let others know you're sweating for mental health
3. Hit the streets and get training for the big race 
Anyone can join the team, so challenge your friends and family to take part with you this November. You can enter into any distance that works for your fitness level - there is the full marathon (42km), half marathon (21km), 11km Traverse, and Family 5km.
I've raised $200, when will I get my T-shirt?
A survey will be sent to all entrants in late August to get your T-shirt sizes.
These will be available to collect from our morning tea on 3 October 2020 for everyone who has raised over $200 at that stage. This greatly reduces our postage costs which means more of the money you've raised can be spent on our real mahi.
If you can't make it to the morning tea, or you raise $200 after that date, please contact us directly with your T-shirt size and postal address and we will post it to you.
Meet some amazing folk who've raised serious funds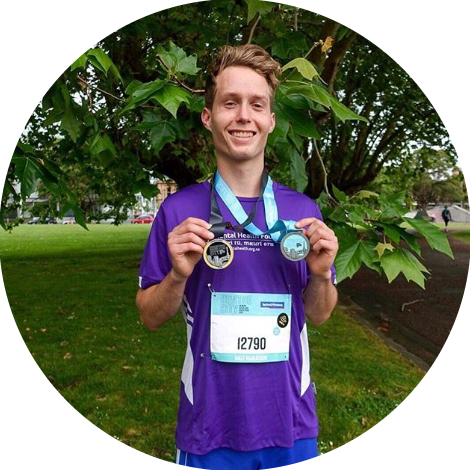 "Mental health is a major issue in New Zealand, with 1 in 5 kiwis suffering. I'm inspired by the work of The Mental Health Foundation of NZ and wanted to support them by raising money as part of my participation in the Auckland Half Marathon"
Cameron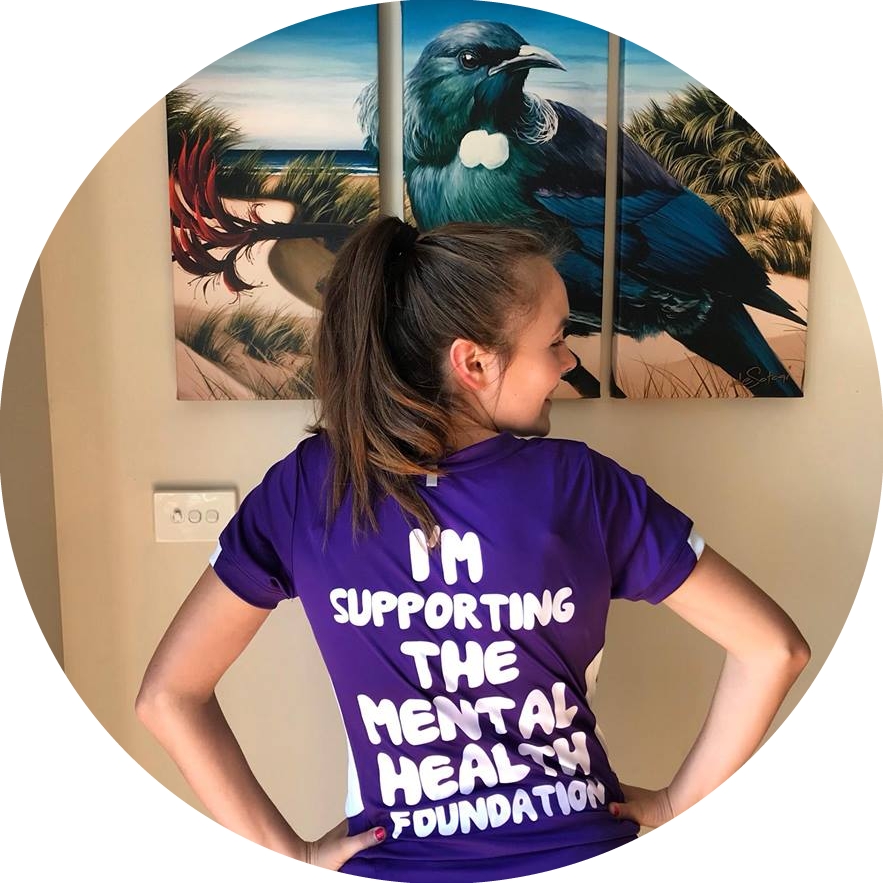 "This cause is one dear to my heart. Everyone knows someone impacted someway or another by mental illness and I, personally, have seen far too many people close to me affected by it."
Holly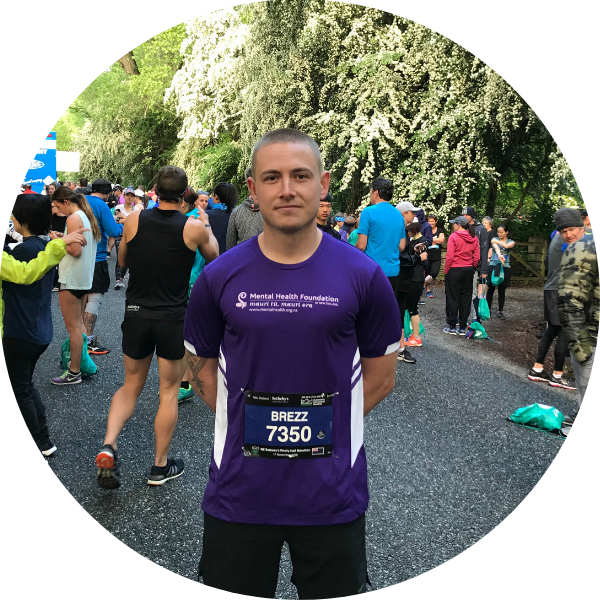 "I am passionate about improving the awareness around Mental Health, and in turn encourage those who find themselves in need of help to ask for it"
Brendan


Help us improve the wellbeing of Kiwis
Thanks to your generosity, we can tautoko/support more Kiwis to enjoy good mental health and wellbeing. By supporting our māhī you can be part of creating an Aotearoa where people, their whānau, employers and communities have the know-how to talk about mental health openly and where everyone is supported through tough times with the kindness they deserve.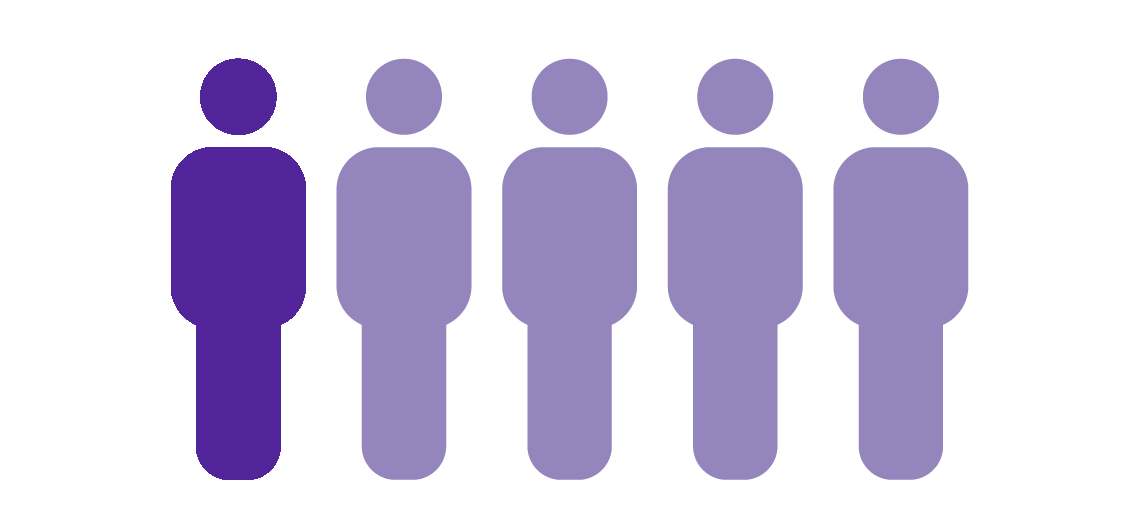 Around 1 in 5 of us will experience a mental health problem this year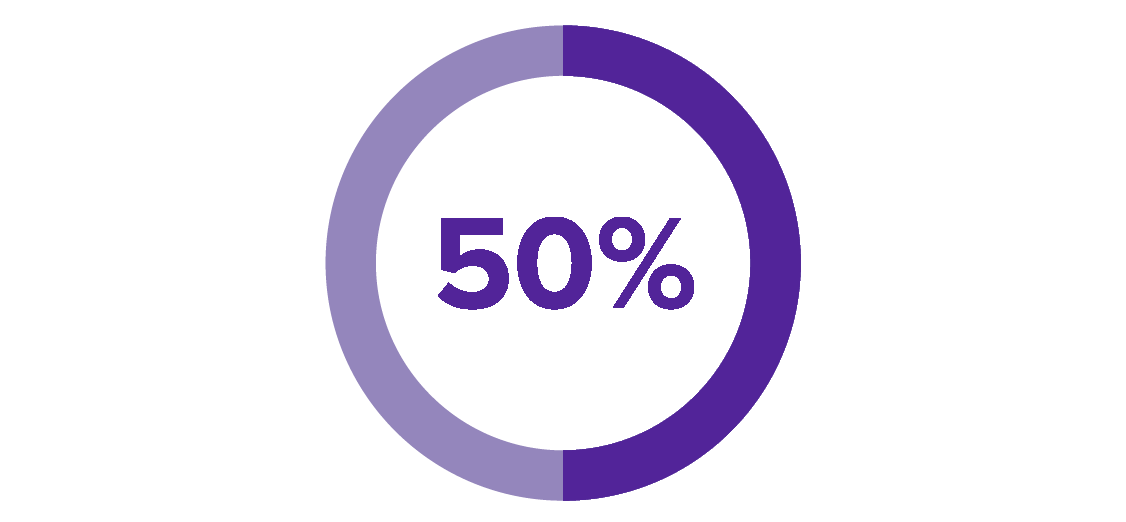 Nearly 50% of us will experience a mental illness in our lifetime
Our youth suicide rate is the highest of 41 OECD countries