Is Pink Shirt Day still happening?
Yes. Pink Shirt Day will take place on Friday 16 October. However, if New Zealand goes back into COVID-19 alert level 3 or 4, Pink Shirt Day will be postponed. We urge everyone taking part to visit the Ministry of Health's guidelines for more information regarding events.
Due to COVID-19, we urge everyone participating in Pink Shirt Day to maintain healthy and safe practices when planning activities within your school. It's important that we support one another and build spaces that are safe hygienically and socially. 
Let this Pink Shirt Day stand as a reminder of the importance of accepting and respecting one another. 
Before you help students plan any activities or events, please liaise with your school's principal to discuss how to run Pink Shirt Day safely. 
Tips for a safe, healthy event:
Ensure your students use contact tracing forms for events with more than 10 people held onsite at your school.
Have sanitiser/wipes on hand for participants.
Support students to keep safety top of mind.
Remind staff and students that if they are feeling even slightly ill, they should seek out the school nurse or another staff member immediately. It's best for people who feel unwell to stay at home.
What is the Pink Shirt Day Squad and how does it work?
The Pink Shirt Day Squad reinforces three values: Engage, Encourage, Empower!
The Pink Shirt Day Squad initiative enables high school students/tauira to encourage and empower one another to celebrate diversity, stop discrimination and end bullying. 
As a member of the Pink Shirt Day Squad, your school will take part in a fun, week-long challenge that ends on Pink Shirt Day. We'll give you five daily activity prompts which will inspire you to celebrate diversity, take action against bullying and raise money to support the Pink Shirt Day kaupapa.
When your students join the squad, they'll create a web page using our simple online platform. Throughout the week they can share updates and photos of their activities and celebrations. When they complete activities and share them to their page they can earn online badges. They can also set a fundraising goal and track their progress toward that!
Why must students be over 16?
By joining the Pink Shirt Day Squad students are creating a publicly visible web page to which they can upload photographs and blog posts and on which sponsors can leave comments when making donations. This is a big responsibility and one we take seriously. Online safety is of the utmost importance to us. For these reasons students must be over 16 years of age to join the Pink Shirt Day Squad. For helpful advice about being safe online, check out the Netsafe website.
How can I best support my students who are taking part?

At the end of the day, you know your students better than we do. You can help them by listening to their needs and providing guidance and space to plan their activities for Pink Shirt Day. For example, allocating a safe classroom or nominating yourself as the main person in the school to assist them.
How can I recognise my students' efforts?
We're introducing a new award for Pink Shirt Day that your school can give to exceptional students during an assembly or end-of-year prizegiving. We're counting on you, the teacher(s) to recognise the efforts of one student who shows great leadership in organising the year's Pink Shirt Day initiatives.
After Pink Shirt Day, we'll send you a Pink Shirt Day Hero certificate for those special students. Student efforts deserve recognition, especially when it comes to organising an event like Pink Shirt Day, and it's our hope that other students can become inspired to engage with this kaupapa for many years to come.
Can teachers join the Pink Shirt Day Squad?
Absolutely! We encourage all teachers to participate, but we want our students to be the ones leading the way. Take your cues from them and ask them how you can help them pull off an awesome Pink Shirt Day!
Do you have to fundraise to take part?
Fundraising isn't required but is definitely encouraged where possible. If you do raise funds, your donations will help the Mental Health Foundation support diversity and inclusion workshops in schools across Aotearoa. They will also help the Pink Shirt Day Squad programme reach more schools next year.
Where can I get Pink Shirt Day resources?
We've picked the most useful Pink Shirt Day resources for School Squads and put them all together under our Resources Tab. These are free for you to download and print as many copies as you like. To view the full range of Pink Shirt Day resources available, and to order School Packs and Sticker Packs, please visit the official  Pink Shirt Day website.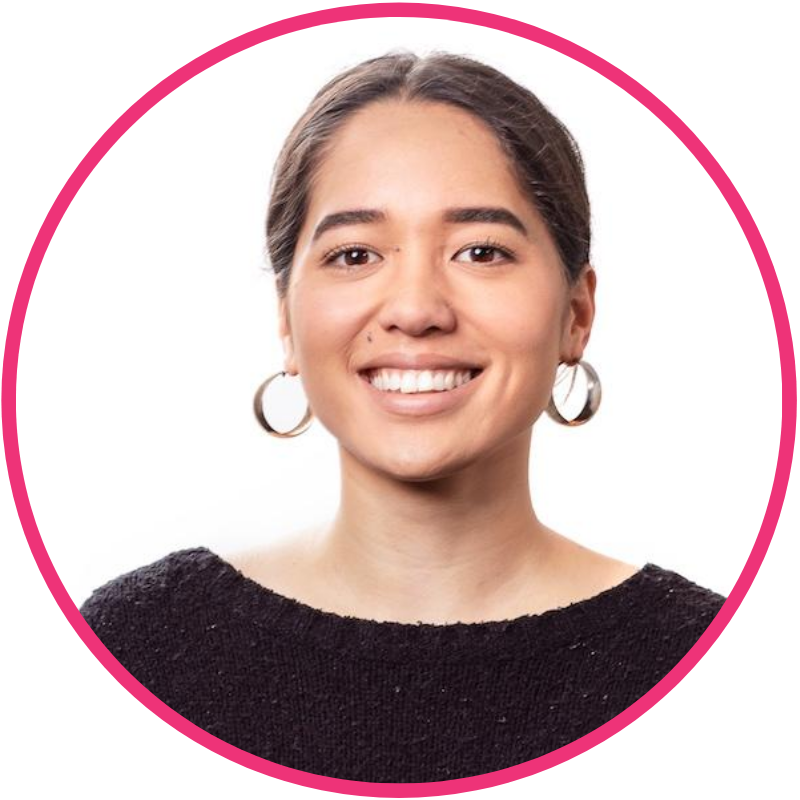 I'm here to help
"Kia ora, I'm Tia and I'm here to help you with your Pink Shirt Day Squad questions. You can get in touch with me using the contact form below. If you have any other questions about Pink Shirt Day, please email pinkshirtday@mentalhealth.org.nz."