Thank you to my Supporters Alison
So sad to hear Lizzie has gone, what a wonderful woman. I haven't seen her since we studied together, but she was so well liked and respected and I know she had an amazing reputation in the community. All my love to Lizzie's family, friends and those who are hurting.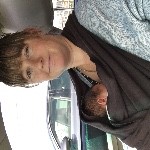 Cherry-anne Lee
Strength and love to Lizzie's family, and to all families struggling with the challenges of mental illness. Kerri Smith
So much love to Lizzie and whanau. Kate Mckay
Thank you for your support and guidance through some challenges I struggled with in my first pregnancy Lizzie. x Julie Watson
To beautiful Lizzie. A lovely person and midwife. Know that you were loved by many and were like a ray of sunshine. xx Avon Lookmire
With love xxx Nicola Kenyon
Sending my love and thoughts to the girls💕 Jo Falkner
May you rest in peace Lizzy. You touched so many people in life and in death, and may something good come from your darkness. You are missed, but will always be loved. Heather Gennills
Remembering 'lovely Lizzie' xx Alesha Hind
Lizzie you were a beautiful soul xx I'm so sad you felt this way. I hadn't seen you since we studied together, our hilarious Marae sleepovers and dinners. I'm now living in Melbourne and was so sad to read this. May your beautiful daughters and family be ok. We will all remember you forever xx Laura Sissons
Sending Love to Lizzie's family. Melanie Hills
With love x Laura White
Thank you for helping my son when he was sick, Lizzie