Beginnings
Hey all, thanks for visiting the page.
Depression, anxiety and any other mental health issues are all some of the most difficult things to deal with in daily life. Knowing how it feels, I hope that I can help people who have gone through the same hardship I have, and let them know that there are people out there who want to look out for them.

Your donation will help the Mental Health Foundation (MHF) provide individuals, workplaces, schools and communities with the tools they need to build positive mental health and wellbeing. Your support will also help the MHF to advocate for increased access to free or heavily subsidised counselling, to advocate for equal access to employment and to reduce discrimination against people living with mental illness.

Every little bit helps to support the people who struggle the most in silence.
Thank you to our supporters Pukekohe Afc 1st And Reserves Squad Terrence Cameron Williams Gwynne Jones Karen Craddock Shona Miln Devon Mather Fabrello Nico Fabrello Zac Ruyg Jono Keen Arron Parker Paula And Vaughn Merrin Fowlie Logan Ward Di & Brian Mcdonald Robyn Scurrah Pam Mather Susan Walter Dom Hancock Inca Tunes Festival Ange & Jakes Arleen Muir Jacqui And Dave Whalley Alex Ray & Trish Marx Megan Groom Woodhouse Law Maree Vincent Derek Woodworth Scho. Kita's Coffee And Graze Megan Bardell Louise Tupai Anonymous Juliet Milne Gillian Flynn Pat & Di Flynn Craig & Suzie Tickle Fabs, Tans And Fam Karen Eason Campbell Lambert Paula And Gary Bilton Chris, Hanna & Barnaby Flynndale Custom Threadz Sue Walkinton Hannah And Rich Warwick Colleen & Tony Bardell Marg Jan & Gary Bishell Tom Scanlon Stephanie Cook S&c Smith Rachel Willetts Angie Vessey Angela Wheeler (inner Health) Dion And Johanna Bishell Sara Morrison Debie Lambert Carolyn & Mark Ihaia Dmi Plumbing Annika And Family Jane Wildman Holly Blue Judith Couch Jude Balle Cole Glenn Nicky And Tony Smith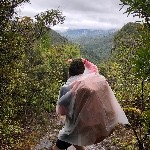 Megan Vanlieshout Zoe Spinks