Motorally Aotearoa 2021
Kia ora and a massive thank you for checking in!
OK ? so what is Motorally Aotearoa 2021 ? and more importantly
? why am I doing it ?!?
Firstly the what. April 15th next year will see a bunch of like-minded guys setting off from Auckland for the top of the top and starting our journey the length of New Zealand wearing our hearts on our?sleeves and the great work of the MHF on our backs.
Over ten days we?ll ride from Cape Reinga to Bluff, mostly on Vespa scooters, to support the work of the Mental Health Foundation.
Make no mistake ? at our ages this will hurt! Vespas are designed for a zip around Roma or Milano, not long open road riding, but we love our bikes and... we love this cause more. Everyday thousands of Kiwis are challenged to get through, often without the resources they need to maintain positive well-being and function well in their everyday lives. So it?s a great fit that we?ll be challenged too.
We?re doing this to raise awareness that everyone ? and we mean everyone ? has their own state of mental health. And that nothing is ?good? or ?bad? but that every so often some of us need a helping hand to get through.
?#weallhavementalhealth
?Your donation will help the Mental Health Foundation of New Zealand provide people, workplaces, schools and communities with the tools they need to build positive mental health and well-being.
We?re ambitious, optimistic?probably mad?but we want to raise a minimum of $100,000 and every little bit counts so thanks for whatever you can do to support us on the way.
We sincerely appreciate your support ? and if you?re interested in joining the ride for a day leave us a message and we?ll get in
touch!
Team Motorally Aotearoa 2021
?
MAURI TU, MAURI ORA.
My Achievements Added profile pic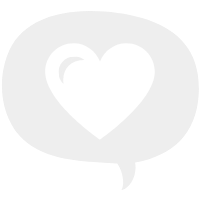 Shared page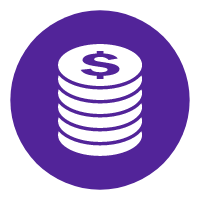 First five donations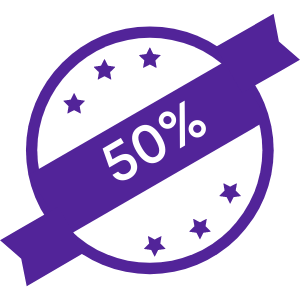 Half way to goal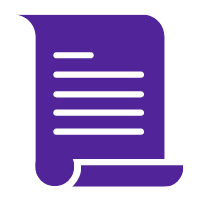 Added blog post
Reached goal
My updates
Updated stretch target!
Wednesday 21st Apr
Thank you everyone for your generosity! Four more days on the road - let's give this one final push and see if we can get to $45,000.?
Share
New stretch target
Tuesday 16th Mar
Thanks everyone for your donations and expressions of support.?
The cause of mental health clearly resonates with many of you.
I have increased my target again to stretch myself to do more...
Share
Wow! Thanks for the support!
Thursday 11th Mar
I'm blown away my all the messages of support - and donations - I have received over the past 36 hours.? Thank you to everyone who has sent me their encouragement and $$
You've inspired me to lift my sights and aim for a higher target, so I am adjusting it to $20k to stretch myself.? If you have already given, this is not aimed at you, you've done your bit to help me.
Cheers?
Share
Thank you to my Sponsors Traci Houpapa Andrew Becker Nigel Jackson Philip Houghton-brown Pene Milne Libby Nuth
Shobha Shrivastava Nadia L Anonymous Westpac Geraldine Sarah Palmer
Meena Veerappan Matt Kinney Tracy Price Antonio Navas Anonymous Kate Macdonald Westpac Kaik?ura Branch Jonathan P Mason
John And Megan Hastings
Lauren Lau
Whangarei R J Sandhya Palepu Bruce Gordon Susan Grey Jeff Mitchell Ian Mclean Su Duffey Sheryl Entwisle Tara Barlow Deyna List
Jane Hart Brooke Reid Chris Crosbie Wynn Fraser Luke Smith Ceri Horwill Claudette Maxwell Ant Challinor David Verry Anonymous Phil Taylor Richard Hopkins
Joanna Silver Andrea F Sarah Evans Pip Greenwood Agne Naera Jan Dawson Ruth Nelson Ash Nick Hynes Aj Hazelhurst Phil Carrington Dan Kevin Bouchier Tania Reed Marcus Raman Jacqueline Mcdowall Craig Beaumont Matilde Sahad Rene Martinussen Fonteyn Mtk Dave Mclean Russell Syme
Chris Tuohy Norman Chirindo Nick Pattillo Tracey Walker Rachel Wilson
Emma Burte Sam Ricketts Andrew Green Brendan Doggett Kirk Hope Sonya Crosby Helen Briggs
Chelsea R Jamie Mcknight Graham Oberlin-brown Joe Benbow
Heiko Jonkers Anonymous Diana Rebecca Priaulx
Karen Silk Raul Morgan Harrison
Helen Seymour Farzana Sahib
Michael Evans Robrecht Tryhou Kirsten Case Chis Nicki Johnston Jonathan Hawthorne Masaki Muir Sharkey Lorraine Hunter Alex Gregory Brent Mandel Mark Steed
Afiafi Leala Natalie Thompson Kathrine Mel Ilich Sarah Brooks Matt Mcwha Ray Millar Archie Riley Marc Marnie Ramsay Penny Mark Averill Deb Chambers The Kellock Bells Harriet Wall John Dakin Russell Property Group Peter Chisnall Ruth Riviere Geoff Zame Suzanne Moore Anonymous Neil Paviour-smith Paul & Eileen Harrison
Deb Chambers Donna Cooper George Gould Steve Jurkovich Sarah Sinclair Bridget Cooksley Paul Goodwin Dean Hegan Rod Smith Sarah R Andrew Henderson Jim Stabback Robert Wilson Anthem Simon O'connor Pvd Tim Brown Bruce Plested Godfrey Boyce Rohini Ram Loretta Desourdy George And Susie Gould Antonia Watson Nina Lowe Binaifer Behdin Mike Hendriksen Pip Muir Maree Webster Martine Ruth Deschamps Family Jim Raymond Mcelwain Tim Ford Carolyn Kidd Jonathan Mchardy Sacha Leggo Natalie Burrett Andrew Poole Barbara Chapman Simon Power Anonymous Cameron Robertson Clayton Cosgrove Todd Charteris Mary Quin Shaun Drylie Matthew Cockram Justin Mowday & Ddb Gina Dellabarca Ganesh Chandrasekkar Hanks
Marc Figgins Colleen Rodriguez Sarah Palmer Leanne Lazarus J P M Weenink Paddy Rennie Sue Foley Danielle Clark Van Wilson Caldwell Partners International Philip Chronican
Sid
Simba
Skipper
Andy Morris Raynor Olivia Bouchier Johnny Weiss- Trans-tasman Business Circle David Willis Philip King Katherine Rich Peter Cochrane Roger Beaumont Frazer Wilson Mayne Wetherell Alison Paterson Antony Buick-constable Grant Houghton M Fennell
David Boyes Dawieo David Cunningham Deano Julia Smith Brendon Gibson Peter Chrisp Daniel Knoll Matt Slatter Brendan O'donovan Brian Hartzer
Jill Sam Shuttleworth Mark Reese Anonymous
Jeremy M Rob Campbell Family Pilling Simon B Chris Young & Nik Rush Caro Ng Kate Lane Scott St John Des Syme Annabel Acland Roger Partridge Graham David Turley Matthew Goodson Milton & Savannah Brown Jolie Hodson Jim Quinn Glenn Hawkins David Mclean