Engagement and Mental Health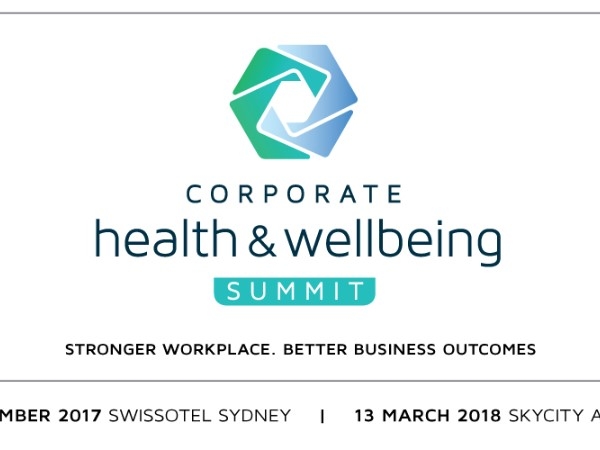 Last week I had the priviledge of presenting the engagement journey at Mars over the last 10 years to the FGC conference in Wellington. I am convinced of the link between strong engagement and good mental health.
In March 12-14 2018 I will be presenting this same topic at the Corporate Health and Wellbeing summit in Auckland, would love to see you there.
There is a great line up with Sir John Key, Sir John Kirwin, Nadia Lim to name a few, and of course me!!!
Team Mental Health Foundation
A number of years ago, a friend of mine took his own life. It was a shock, I didn't see it coming, neither did many people close to him. When I speak about mental health at work, I get many people share with me their experience and most people will have been affected by it in some way. I would love your help to make a small difference by supporting mental health.
Support me in running the New York Marathon in 2018! I'm running this because nearly 50% of New Zealanders will experience a mental health problem in their lifetime, and I don't want them to face it on their own. Your donation will help the Mental Health Foundation of NZ provide individuals, workplaces, schools and communities with the tools they need to build positive mental health and wellbeing. Your support will help the MHF to advocate for increased access to free or heavily subsidised counselling so they are accessible and affordable. I need to raise $6000, but want to raise at least $10,000, so please donate to me today! Bring on #NYCBabyMHF.
Thank you to my Sponsors Ian Mackenzie Mike Howard (howdo) Emma Casley Gina Couper Gerard F Lynch Andrea Kerr Jacqui Coulter Jamie Taylor Catherine Harris Paula Scott Garth Deenik Keith Macky Anonymous Brad Erceg Rich Henderson Vinod Bhaga Steve Burfield-mills Rick Carlyon Allyn & Andrea Glaysher Sam Shosanya Mike Brendon Furness Carol Riley John Kippenberger Michael Lynch Gokulakrishnan N Anonymous Mcfarlane Family Michelle Archibald Shane Webby Steve Bayliss Ryan Port Hayden Mcintyre Liz Carroll-lowe Gillian Enevoldsen Isabelle Trioulier Derek Helliwell Rob Scoines Kate Morton Kelly Farrimond Anonymous Regina Huang Renee Lio Aziz Shariff Daniel Wilson Mike Howard Aisha Punga Johnny Melville Martin Salim Nick Roud Penny Leadbetter Kelly Jelle Vuijk Weihrauch Nigyar Makhmudova Ludek Janousek Marty Kirk Siobhan Foden Colin Samson Steve Shaw Brad Jenkins Anne Gibson Deb Laing Paul Roberts Russell Wilson Sharon Cavanagh Paul Shipley Louise Shanly Martin Prebble Fiona Dawson Vicki Riggans Tim Holt Kelly Smith Cate Walsh Shane Hammond Oliver Downs Andrea Downs Betty Quigley Sam Andrew Harris Geeta Uka Ursula Irwin Bob Faram Gareth Williamson Peter Simmons Clodagh O Sullivan Mark Ashcroft David Snow Justin Stanic Anonymous Nicole Villari Sharna Heinjus Denis Yarotskiy Margaret Mitchell Michelle Greenan Nev Brewer Magda Nenycz-thiel Christine Spicer Clark Wilson Grant Mcbeath Dene Mckay Richard Stevens Sylvia Burbery Blacksmith Anonymous Rob Clark Karen Jenkins Jen Campbell Jim Moser Alastair Bass Hamish Thomson Dan Meiklejohn Neisha Anonymous Greg Sowden Shumit Moritz Vdl Leon Clement Srini Pvv Anna Campbell Kirstin Hayes Andy Turner Gerry Lynch