Look who's doing a fundraiser!
Nearly 50% of New Zealanders will experience a mental health problem in their lifetime, and I don?t want them to face it on their own.
?
I'll be doing the Murph Crossfit Hero workout with my friends at Boombox for 24 hours to help raise funds for the Mental Health Foundation to help give those support who need it most.
If you?re not familiar with CrossFit or Murph, the workout is a workout for time with the following movements:
1mile run - 100 pullups - 200 pushups - 300 squats - 1mile run with 20lbs vest.
?
This will be a challenge for me and my friends- but every day can be a challenge for people who may not have the resources they need to maintain a positive well-being and function well in their everyday lives.
My friends and sport helped me to overcome some darktimes in the past, so now it?s time to give back and try to help others.
Your donation will help the Mental Health Foundation of Aotearoa provide people, workplaces, schools and communities with the tools they need to build positive mental health and well-being.
The event will be running? from 10am 16th? to 10 am 17th January 2021 at The Boombox Blenheim in Marlborough. If you can make it down during that time then please come down and support us or even jump in and help the crew for a few reps.
Our aim is to raise over $5,000 for awareness but to do so I need your help so please donate today. All proceeds will be going towards the mental health foundation and we will provide receipt of donation upon completion of our challenge
Thank you in advance!
Jakub?
Event Information
Saturday 16th January 10:00 - 10:00
The Boombox Blenheim
My Achievements Added profile pic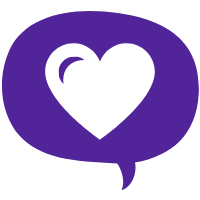 Shared page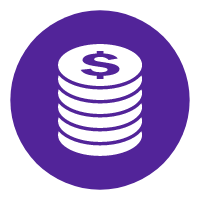 First five donations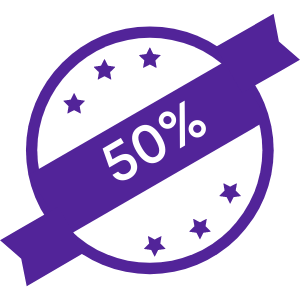 Half way to goal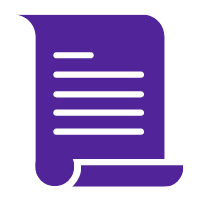 Added blog post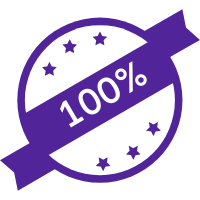 Reached goal
My Updates
Thank you :)
Tuesday 19th Jan
I would like to say a huge thank you to all incredible people who supported us, those who participated, donated to the good cause or came to support us on the day and cheer on us. What a weekend this has been! Three months ago I came up with an idea to do a fundraiser event to support Mental Health Awareness. This topic is really personal for me because I had to overcome some mental health struggles related to my injury long time ago. I got on board everyone from our amazing community at Crossfit Boombox. Our challenge was to complete really hard crossfit workout ?Murph? over 24 hours period with couple hours roation between few members of our two teams. We also had a lot of people to come and join us for round or two. At the end we had more than 40 athletes participating in the challenge and completed almost 80 rounds of Murphs! I am overwhelmed with the generosity as we over reached the original goal and raised more than we were aiming for. At the end we raised over $6500 and donations are still coming in! I cannot believe I completed five rounds of Murph ? in total of 500 pull ups, 1000 push ups, 300 squats and run 16 km over the 24 hours - halfway of this with 20 lbs weight vest. I could not do this without the support of the comunity. Special thank you to Boombox team for getting on board with my crazy idea, to the local business in Blenheim for fueling us or donating for the raffles and to all the amazing individual humans being bringing along wine, coffee or baking goods. Until next challenge Jakub
Share
Training over Xmas time :)
Friday 25th Dec
So as we are getting closer to the date we are training hard almost every day. Lots of running, gymnastics and weight vest training. It won't be easy but hopefully it will help.
Aim is challenge ourselves and help others! Mental health is very important for all of us. So please help if you can.
The Boombsquad?
Share
Thank you to my Supporters Andy Josh Harrison Jakub Lampart Jt Sarina Ben Harrison Kate Kerwin, Danii And Ocean Emily Dalby Finn Sloan Brooke Simpson Anonymous Chris Liebert James And Harleigh Jacqueline Lizama Matt And Sam Marty Ryder Anonymous E-may Martin & Alicia Lamac & Smith
Laser Electrical Blenheim Cerise Home & Giftware Tnt Corentin Duret Petr K Henry Leov Anonymous Nicholas Hayward Limited Anonymous Mitch And Ruby Beth Stewart Jose Romero Sophia Warburton Keith, Tania, Grace Gregory Jeremy Ham @lazytoactive Jamie Whitaker Anonymous Ondrej Turek Boombox Cat + Phill
Alivia Bowe Anonymous Aotea Electric Marlborough Sam Boyce Estefania Suarez Ange & Amt Walsh Ev Bio Sarah Brand Darryl Moore Anonymous Alastair And Gabi Jen Rogers Kishan Kirkwood
Joel Madsen-clark Louise Chapman Rae Heta Anonymous
Matt Oliver Marianne Aitken Anonymous Rebecca Payne Alyssa Dalley Anonymous Steve Hammond Anonymous Raewyn Leah Scadden Anonymous
Anonymous Laura Murphy Katrina Smith Joanne Brown Tamati Smith Ken Leach Rebecca Foster Greg Newman Brodie & Alexa Logan Jackie Aitchison Carpenter Contracting Paul Finnegan
De Sangosse Nz Anonymous Anonymous Rachel Gibbons
Daina Crosbie Deb Nate Edwards Lucie Kovarova
Chris Williams Tania Gregory
Greta Pearce Jakub Lampart