Week 7: GOOOOOAAALLLL
This title is pertinent in two ways:
1) last week I went to the Phoenix, and they won 2-1 over the Newcastle Jets, and it was a pretty exciting watch. 
2) This week, we reached the $1000 goal. We raised $1000 team! I'm stoked but I'm not going to stop now. How much further can we go?
Training
After feeling SO good for the last few weeks, I've started hitting fatigue lately. I've shortened a few of the runs, and have been trying really hard to listen to my body for signs of injury. It's tempting to push it further, but the last thing I want is to not be able to run on the 16th!
This last week felt pretty good, but man has it been hot. I'm melting out there! 
Fundraising
Well, We hit the $1000 goal, so I've increased it to $1500! May as well keep pushing right, we've come so far already. 
My next move was going to be cupcakes with these awesome toppers I got printed... but my oven is broken! Fingers crossed for a speedy oven recovery and I'll be back at it. 
Until then, my trusty donation bucket will have to suffice. 
This week's goal: Get all my runs in. 
It's a busy week. In the spirit of connecting, learning and being active, I've joined an Axe Throwing league! I also have a few more social things going on this week than normal and a busy week at work, so if I can just get all my runs in I'll be happy. 
Last big week runing-wise and then mileage starts dropping a bit ready for the taper. In the home stretch now! 
Week 6: Getting over halfway
More than halfway through the training plan now! Just finished week 5, which means I'm over the hump and on the home stretch. 5 more weeks to go. And yes, I DO still want to do Week 6. 
Training
This last week's training was hard, but, in general, a lot of fun. 
Yesterday's long run nearly had me give up. 21km, and the last nine were running directly into galeforce wind around the coast. By the last three km I would have given anything to just curl up in a ball and teleport back home onto my couch. 
As happens sometimes in life, I did not meet last week's goal. I got a gym session in but I missed my swim workout. There's always next week!
Fundraising
Again with the not-much-progress progress update here I'm afraid. I've been focused on 1) settling back into my work routine and 2) my new kitten. 
Trying to find a way to use my kitten's photogenic little face for fundraising purposes...
This week's goal: Hit $1000 fundraising goal!
We're only $40 short, surely I can get there this week... 
Weeks 4 & 5: Holiday running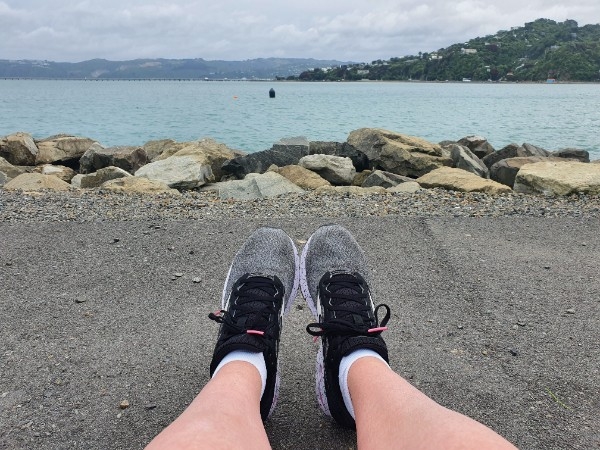 Happy New Year! I'm declaring 2020 the year of the Half Marathon... I'm so excited about this training block that I'm looking for more opportunities to run.
Training
New Shoes, New Me. I've been secretly excited for months at the coming milestone of hitting ~500km in my old shoes, and getting new ones. Yesterday, I got a new pair and on today's long run I felt like a whole new woman. 13km flew by!
This week coming marks the half way point of my programme, and it ramps up a bit in both mileage and intensity. My "easy" mid-week runs are up over an hour each, and my long run is 2hrs.
Check back next week to find out if I still want to do week 6! 
Fundraising
SO close to $1000, and I still have 1 month and 10 days to go. I'm going to get my thinking cap on and see how far we can take it. Watch this space. 
This week's goal: Cross training is important.
I'm going to commit to at least 1x 1000m swim and 1x gym session this week. I always feel better (physically and mentally) when my body is moving in different ways so I'm going to make this a priority this week. 
Week 3: The Cravings Return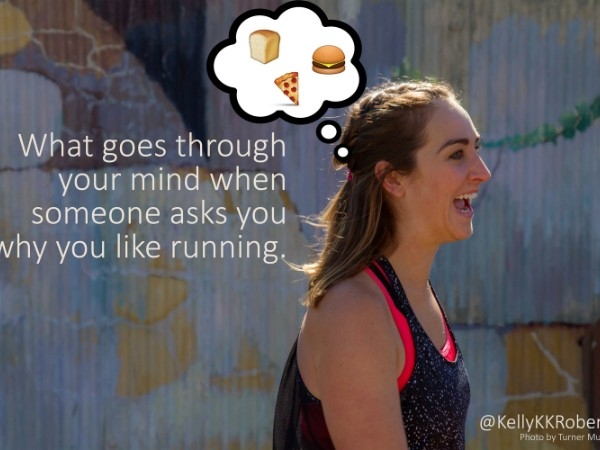 Week 3, and I've hit the awkward spot: enough running to feel like I want to eat more, but not enough running to justify actually eating more. 
Realising, also, that what I eat has a direct impact on the success of my training. No dinner last night because I ate a huge lunch and Christmas "snacks" all afternoon? Prepare for a low energy, fatigued, all round terrible long run. 
Training
I did not stick to the plan! I decided on Tuesday to play mixed lunchtime football with the work team which replaced my "easy recovery run". 5-a-side indoor football does NOT replace an easy recovery run. I paid for it, and spent the next two days taking care of my very sore legs. 
40 minute run on Thursday during which I vowed I would buy new shoes. Obviously they are the cause of the sore legs.
Cut to this morning: Long run, schedule says 1hr - 1hr 20m. I run 9.5km in just over an hour, and it's widely accepted by the Brain/Leg council that this run is The Worst Run Ever. Ah well, lessons learned, up my game next week with nutrition and hydration and cross fingers for some better runs. 
Fundraising
Where my long run failed me, my super short fundraising raffle came through! $100 exactly raised from the raffle which is double what I thought was really a bit of a stretch goal. So stoked. 
Ramping down the fundraising efforts a little over Christmas - though I have asked for donations in lieu of Christmas presents!
This week's goal: Enjoy Christmas. 
I'll be spending the next week up north, and though I do want to try and stick to my training plan as best I can (it's only week 3 after all), my goal is to go easy on myself and enjoy the week. 
Merry Christmas! 
Week 2: Kindness that makes your heart all full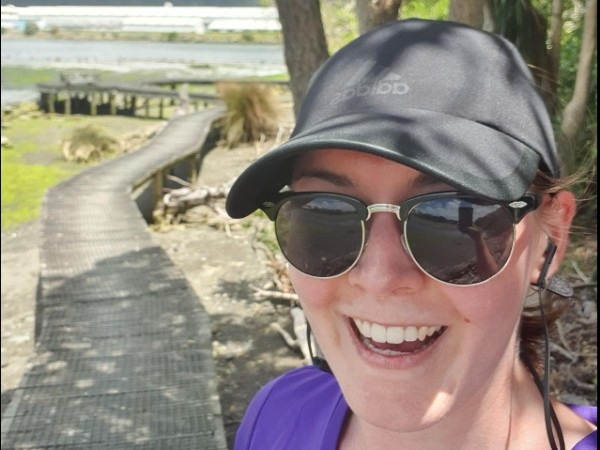 If I didn't know what gratitude was before this, I definitely do now. I've been overwhelmed by the support and willingness of the people around me to get behind this cause. 
Leading into Christmas, I thought it would be neat to raffle off a gift box full of Wellington goodies to help the fundraising.
I tentatively emailed a few local producers and asked if they'd consider donating a little something. Almost all of them said yes, and the responses and encouragement I received were awesome. My boat is well and truly afloat.
There is an infinite amount of generosity and kindness out there in the world when you look for it.
Fundraising
Right now, my focus is selling as many tickets for this awesome raffle as I can.
So grateful to the businesses who have donated:
- Six Barrel Soda
- Coffee Supreme
- Panhead Custom Ales
- Moon Turtle
- Wellington Apothecary
- Fix & Fogg
- Lucky Chicken
- Swimsuit
Training
First week down, nine to go! Last week's goal was "stick to the schedule'... I'm gonna go ahead and count this one as a big old, nailed it! 
I ran a new route on my long run this week, across a boardwalk under a bridge which was so cool I spent most of it taking photos instead of running! Sometimes it's fun to explore new spots when I'm on my long runs, to avoid the monotony of running for an hour along the same old stretch. 
Feeling good so far, and enjoying running four days a week! 
Bring on Week 2.
This week's goal: $50 raised from the raffle
First weekly update: 10 weeks to go!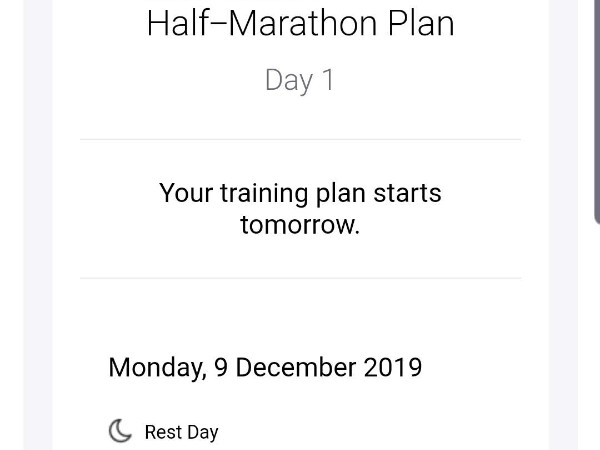 We're just shy of 10 weeks out from Round the Bays, which means my 10 week training plan is in full swing!
Technically, it started yesterday, and start it did! With a hiss and a roar! Day 1 was a rest day. 
Each week for the next 10 weeks, I'll log updates here on how my training is going, what I'm doing to fundraise, and anything else I feel like chatting about.
Please do pop in every so often and check up on me.
Fundraising 
Oh my goodness team, the support has just been overwhelming. I never dreamed I'd break through the $500 barrier by Christmas, but you guys have done it. THANK YOU! 
I have a few more fundraising ideas up my sleeve, trying to pull some cool stuff together for a bit of a raffle. More details when I have more details to give. 
In the meantime, I'm going to make cupcakes to drive some donations. They'll be topped with the most amazing MHF icons. That way everyone can be snazzier than a t-rex in a bowtie or a majestic unicorn. 


Training - if you're into the technical bits.
I'm using a training plan from McMillan Running, delivered to me through Strava (via an email each night that tells me what to do every day! It's great).
It's a relatively simple plan which will have me running four days a week, starting at weekly mileage of 30km and peaking at 44km/week. Then there's a ~10 day taper before Round the Bays Wellington on 16 Feb. 
This week's goal: Stick to the schedule.
The first week is always the easiest to drop the ball on ("but we're still so far out, skipping one run won't matter...") so I'm keen to make sure I start how I mean to continue. 
Why I'm fun(run)draising for Mental Health
Half of us at some point will experience mental health problems. That's a lot more than I thought!
Having ridden through (and fought against) the ups and downs of anxiety over the last 10+ years, I count myself in that 50%. It's nice to know there's so many of us.
I'm lucky to have an amazing support network, the means to get help when I need it, and the freedom to do what I need to do to stay well (like running!), but I know that not everyone has these things.
By fundraising, I hope that in some small way I can help to pay it forward. I hope the money raised will give someone else who needs help and support the chance to get it.
I'll be running the Round the Bays Half-Marathon on Feb 16th, 2020, proudly supporting the Mental Health Foundation of NZ.
Thanks for donating!
Team Mental Health Foundation
I'm running the half marathon to raise money for the Mental Health Foundation. 
I'm doing this because more than 50% of New Zealanders will experience a mental health problem in their lifetime, and I don't want them to face it on their own.

Your donation will help the Mental Health Foundation to provide people with free information, resources and campaigns covering the A-Z of mental health and wellbeing topics. It will also help them advocate for helpful and hopeful policies and services for people living with mental illness.
I am aiming to raise $1000 – please show your support and donate to my page!
Thank you to our supporters Andrea Ahlfont The Whyles Secret Santa Denny Ford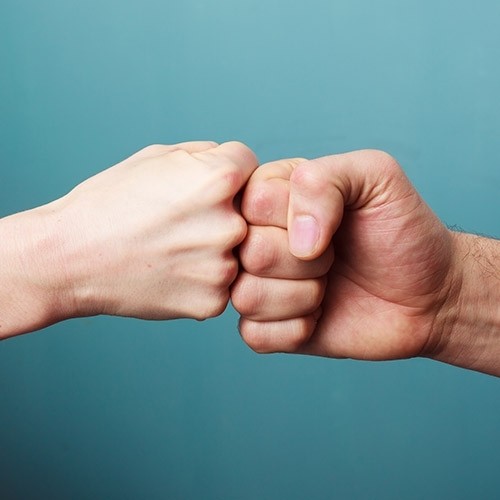 Tristan Dashwood Erin Moriarty Mick Perry Lucy Elwood Amy Michele Van Boheemen Anna Jackman Sarah Nisbet Chris Harding Joshua Notman Rose Berghan Andrew Jessett Nilish Lala Jason Clarke Libby Callander Sarah Van Boheemen Dianne Harvie Cory Popp Carolyn Barrell Jo Crimp Kent Barrell Rhys Van Boheemen Jordyn Barrell