Team Mental Health Foundation
Having recently conquered the 900 km 'Camino de Santiago' as part of JZ's year of 'active grieving,' I have now set my sights on a new goal - The NYC Marathon,2018 - again something that Paul and Sam would be fully encouraging of, and very proud. I have chosen to run for the Mental Health Foundation of NZ, so am both trying to raise funds for improved mental health treatment access for all New Zealanders, and also to demonstrate that physical exercise and having goals is a healthy and productive way to offset the inevitable negative impact on mood- of bereavement and loss.Bring on #NYCBabyMHF.
Thank you to my Sponsors Ed Sparrow Mark And Georgie Zarifeh Judy Wolff Karyn Tattersfield Journeaux Family Helen And Paul Van Der Werff Esther Mark & Vicki Zumbraegel Tom And Josie Hunter Kay And Dave Julie Zarifeh And Supporters ++++ Ange Marie Therese Abby Zarifeh Sandra And Matthew Bushnell Jane & Ken Jones Bex Rechichi Kelsee Bruce Anonymous Suzette Howe Phoebe Curran Cheryl Stone Olga Karpel Sarah Higgins Diana Duncan Gordon Wilson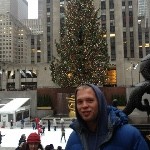 Jz- Mhf @nyc Marathon.? Jared And Emma Chris & Esther Henry Patrick Coady Rachael Speedy Peter And Michael Dob & Bud Weatherall Jennie Moreton Andrea Sai Louie Juliet Davis Damian Ferigo Anonymous Jenny & Mike Newton Paula Holt Kaye Johnston Mike Latty Sue Howard Olwen And George Brooks Melissa Beardsley Fleur Howard Jane Alexander Fiona Armstrong Pat Dillimore Andrea Johnson Clair Shadbolt Christine And Bruce Mclean Min, James, Matt Harris Helene Vans Nikki Walsh Julie Zarifeh