THE WHY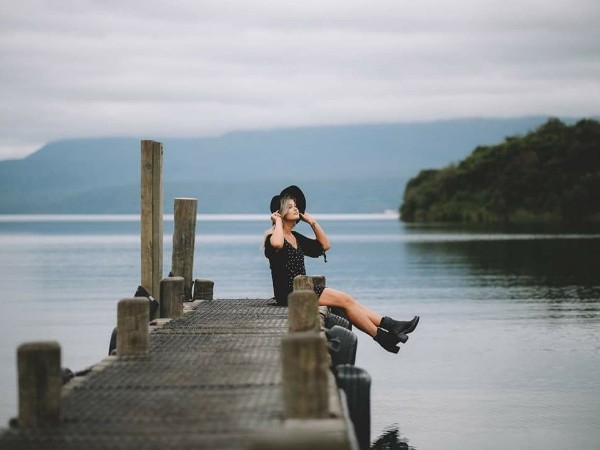 Two years ago in August, we lost our dear friend Rosy May, to her battle with mental illness. As a way to honour her memory, I began training earlier this year to complete a half-Ironman event, which takes place on December 7, 2019 in Taupo.
It's been a dream of mine to complete a half-Ironman, after watching a friend compete in a full Ironman. A half-Ironman is made up of a 2km swim, 90km bike and 21.1km ride. It's a challenge I've considered to be one of the biggest I could personally ever face - mentally and physically.
I've walked alongside and witnessed too many loved ones struggle against the darkness, so my aim is that by raising funds and awareness, I can help lighten the load.
So, as a part of this journey I'm wanting to raise funds for the Mental Health Foundation of New Zealand. The Mental Health Foundation works with individuals and communities to improve and sustain mental health and to provide tools and support for those who are dealing with hardship.
Mental illness can affect anyone and take on many different forms. It is so important to take care of one another, check in on even the strongest friends among us - to show up, follow up and keep the people in our lives safe.

Any amount that you choose to donate is massively appreciated by myself, and by anyone who's ever struggled or is currently struggling. Thank you also for taking the time to read about my reason for this journey and fundraising.
If you're reading this and up for a swim, run and cycle with me - that too is always welcome! Every little bit counts. It's 14 weeks until the event, so it's crunch time. I'm ready to commit, work and hope that on the day, I can make Rosy May proud.
Thank you to my Supporters Jay Culhane Jaymee Cleave Courtney Mcskimming V Briar Paterson Martinique Van Ryn J Dickson Meenal Steffi And Woody Emma Davie Raquel Burton Blake Gordon Farrimond Irma Mawson Allmi Anonymous Anonymous Ben Soole Steph Fowler Tegan Mander Leona Tian Laura Mayhew Anonymous Michelle Baldwin Sian Van Asbeck Deb Simpson Sammi Curtis Rennie Portia Leet Dominique Herewini Laura Knight Phill Prosser Mount Drainage Ltd Jenny-lee Thomson Sam Burridge Alex Gormack Jarryd Wallet Christopher Stickland Anonymous Violet Hong Emma Smith Megan Collier Sharna Mccleary