I'm fundraising for mental health and well-being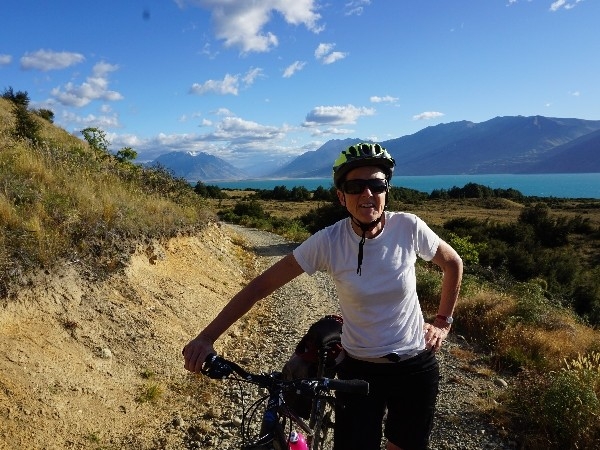 When I raise the subject of mental health I find that everyone has a story to tell. I am not alone in my concern and neither should those suffering be alone.
I'm biking from Cape Reinga to Wellington between 6 and 30 November - this will be a challenge for me - but every day is a challenge for people with mental health issues. Support me and help put resources where they are needed!
Your donation will help the Mental Health Foundation of NZ provide individuals, workplaces, schools and communities with the tools they need to build positive mental health and wellbeing. I want to raise $4,000 so please donate to me today! Every little bit counts!
Getting started - Cape Reinga to Wellington 2019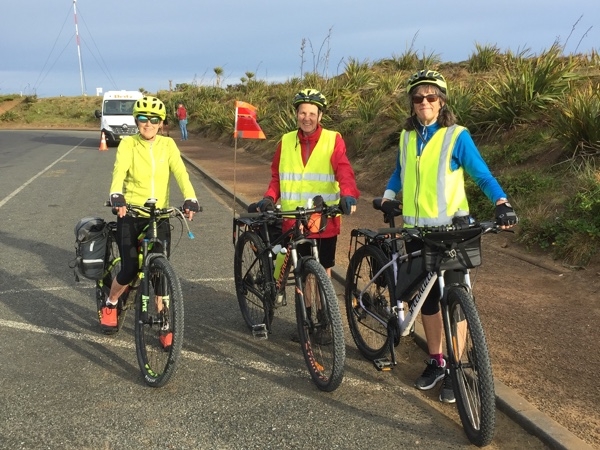 13 November 2019
Anne discovered a front flat tyre on her bike last night and I found my rear tyre flat this morning with no apparent cause. Very strange. Helen delivered expert advice on how to change tyres and we eventually set off on the 37km to Matamata, a pre-planned short day.
The jaggedy profile of the Kaimai ranges provides a wild backdrop to the flat valley dairy farms through which we past. There was a gravel bike track much of the way but there was so little traffic that we stayed on thé sealed road.
En route, we stopped to look at the Firth Homestead and tower, a school, post office and church, typical of the early days of farm estates in the area.
And so to Matamata, a prosperous looking town where we did some 'housekeeping' and ordered new inner tubes, hopefully arriving early tomorrow morning, 
12 November 2019
Leaving Miranda, we were immediately on the Hauraki Rail Trail which is flat as...and wanders across the bird réservé away from the main roads. There is an other- world quality to the reserve with great vistas of mud flats, mangroves, wading birds and vast cloudscapes. 


Eventually we left the reserve behind and travelled through the great Waikato dairy lands, chasing the old railway line to a point in the distance. The track was bordered by heavily scented wild privet hedges, the farms were studded by elegant oaks and other exotics but we saw little native bush.
After a brief stop in Paeroa, we continued on to Te Aroha, sheltering at the base of Te Aroha, the highest point of the Kaimai ranges. We shopped for food then rode a further few kms to Te Aroha Holiday Park - our first accommodation blooper.  The camp had a great adventure playground and I think this is what gave it a couple of positive reviews but the empty spa pool and kitchen with almost no equipment were a trifle disappointing. Should have read the reviews earlier!
11 November 2019
So pleased that we came right through Auckland yesterday and were able to bike out of the suburbs quite quickly. If Wellington has it's green belt, then Auckland has Regional Parks; huge oases of green in the region of the city. 

We soon passed Ardmore and into a rural area with tree nurseries and horse stables. Then through Clevedon, a lovely small town that had an English village feel to it. We felt compelled to patronise one of the little cafes there - we really are doing a great job supporting the tourist industry!
A long climb out of Kawakawa - only Anne made it to the top in one go - and then a lovely ride down to the road running alongside the Firth of Thames. It's years since I was here and it really is a very beautiful area with many herons and terns and other sea birds, if only I could have recognised them. 


The fine weather came to a dramatic end as we pulled into the Pink Shop dairy in Kaiaua and large rain drops quickly turned into a torrential downpour and then a full blown thunderstorm. We were only 11km from Miranda Holiday camp, our destination for the day, but waited over an hour for the weather to clear and continue on our way. Such are the micro climates around here that the ground was dry in Miranda. 


We rewarded ourselves for another 80km-ish day with a long wallow in the hot pools. Aaaah, bliss!
10 November 2019
Total culture shock! Leaving the peace and quiet of Northland and Kaipara behind for the big smoke. Small pearls of tranquility in Central Park (we shouldn't have been there - took a wrong turning!) and spring garbed oaks in Cornwall Park. We had a couple of deluges but the sun and breeze s dried us out again by the time we stopped for the day near Totara Park.
Myth: It is better to travel than to arrive - but not when you're biking across Auckland in the rain.
9 November 2019
Travelled from dense forest to farmland passing many young kauri on the way. The route, as usual, took us on a hilly and circuitous route along dusty back roads with skylarks soaring over sheep and cattle farms until we hit the tar seal again and rolled down to Dargaville which is well endowed with churches and banks.
Warren was there to greet us and, in the absence of a ferry, drive us from Dargaville to Helensville having booked accomodation there for us at Greenlaw with the beautifulgarden and super hosts.

8 November 2019
Rawene to Opononi/Omapere and Waipoua Forest
Stunning scenery, stunning hills! The morning was hot as we biked past mangroves around the estuary, up and down hills to arrive at Opononi across the harbour from huge silvery sand hills. Very picturesque.
A new Maori immersion school had just been opened and we had a great chat to some of th e teachers we met at a cafe. 


Two big challenges to come; the hill out of Omapere and the hill leading to Waipoua Forest - must be one of the longest on record!!!


Myth: what goes up must come down - but some of these hills just go up and up - perhaps they come down the next day !
We saw Tane Mahuta; sad to have to scrub and disinfect your shoes to walk in a forest. Let's hope it works. A very well informed guardian of the tree educated all us tourists.
Suddenly it started to rain heavily and poured as we sped downhill to tha Waipoua Forest campsite where we found a  peaceful spot by the river where I had a refreshing dip. The rain had stopped as suddenly as it had started and the campsite was dry.
We heard kiwi shrieking in the night.
7 November 2019
Ahipara to Rawene on a hot and cloudless day, the heavy scent of honeysuckle and pine trees. Discovering the highways and byways of rural Northland. We must have looked a little needy at one drink stop as first the local police cop stopped to ask if we were ok followed by a local a few minutes later. Nice to know they cared.
A gravel track led us up and up through farmland and lifestyle blocks, eventually delivering us to Kohukohu where Kai To Go produced somet delicious calorie laden food to see us through to the Rawene ferry. A 10 minute trip and just one more hill to the campsite with gorgeous views over the sea to the mountains beyond.
6 November 2019
Cape Reinga was swathed in mist, very ethereal, a beautiful start to the day. We were humbled to meet an English cyclist there who is biking around the world to raise funds for mental health education. It put our trip in perspective - sort of!
We had changed our plans and decided to bike all 102km of 90 Mile Beach in one go as a northeasterly breeze was forecast to blow us along. Not sure what happened to that but it was quite a long day with us arriving in Ahipara holiday camp site with about an hour to spare before the tide crept in again.
The beach is looong and fortunately flat. Te Araroa walkers take 3 to 4 days for the same journey. I admire their stamina and determination.
Amazing dawn chorus in Ahipara

5 November 2019
Our super support crew of one, my husband Warren, has driven us all the way and more driving to come. What a star!
A mercifully uneventful day but no wifi at the end of it - we are in the far north after all. All wondering what tomorrow holds in store...
4 November 2019
Truly the day from hell! But we came through as a team and can say we have been tested!
All went well until close to Turangi when we had one of those niggling moments - what's that noise? Then lack of significant response to the accelerator....we limped into Turangi and after consultation with various mechanics, a car hire company and the AA, left again over three hours later, close to 6.00pm.
The only hire vehicle available with a tow bar for our three bikes was a 12 seater - great to have practised with the TTC van! Soon however, Helen announced from the back seat that the bike carrier was gracefully pivoting to one side - agh! A brief stop to tighten the tow bar followed by a repeat performance 10 minutes later. Four brains solved the problem - all the luggage into the van, two bikes in the boot and  a third beside the seats.  Excellent!
What else cld hold us up? Well extensive road closures on the AUckland motorway and late night tours of altnative routes...finally arrived at Orewa Top Ten about midnight. Perfect after hours instructions, so clean and comfortable, pretty close to heaven really!
31 October 2019
Last Thursday ride before the big day! First lesson of the day of a fellow biker - how to repair a puncture on a tubeless tyre. Very useful.
27 of us, not exactly a pallet on, but a long straggle, went up the Hutt Valley to the Te Marua golf course where we stopped for coffee, either inside or out, then across to Tunnel Gully picnic area for lunch - it's all about the food! 


All downhill back to the River Trail and back to Trentham Park.
27 October 2019
Note to self: take more photos for blog!
Our last Sunday practice before the Big Ride.  Helen nobly elected to take the earlier bus to Waikanae with Anne and I following on half an hour later.  Was she influenced by the fact that our meeting point was Relish café on Elizabeth Street?  I can't claim to have worked up an appetite on the bus trip but my date and ginger scone was delicious…..oh yes, about the ride.
Three cheers for urban bike trails!  The Kapiti Expressway has numerous points where bikers can join the trail which sometimes runs parallel to the road, well shielded by a wall and much planting of natives and other times weaves its way through restored wetlands and bush; thoroughly enjoyable to be on a good surface away from the traffic.  QEII Park was well patronised by families with/without children/dogs and looked like a good place to re-visit and spend the day exploring the many tracks. 
All good things come to an end and we came up close and personal with the traffic on SH1 along the coast between Paekakariki and Pukerua Bay.  Had to concentrate to stay on the narrow bike track but had the odd little fantasy about a clip-on track for walkers and bikers.  Dreams are free.
A network of pathways in Pukerua Bay joined us up to the Ara Harakeke Pathway and bike routes eventually leading to Plimmerton and Porirua and finally through suburbia back home.  A great ride.
Disclaimer: the writer's opinion of the track may have been influenced by the fact that we had a good tail wind all day!
24 October 2019
Out with the Chain Gang on a sunny day that defied the weather forecast.  Michele Dickson led us on a round trip around the Hutt River starting from Avalon Park then south along the River Trail to Hikoikoi Reserve and along the foreshore where the Gang attempted several hijacks for coffee stops – too many opportunities!  We were eventually marshalled to cross to Queen Street and taken on a fascinating tour of Petone backstreets to meet up with Hutt River Trail heading north to Manor Park where we crossed the bridge to Dry Creek.  Another quick snack stop prompted one member to comment that our group ate a lot (!) but I thought this was half the point of a bike ride??  And the other half is to catch up with friends.  Correct me if I'm wrong!
Anyway, suitably fortified, we biked north along the main road for several k diverting to Keith George Memorial Park and taking 'the Drain' (de facto subway) to return to the Hutt River Trail and back to Avalon.  I love discovering these informal routes that more experienced bikers just know about.
To ensure that I got my full quota of exercise I biked out to Avalon from home and back to Petone at the end.  Now I can say I've used the road route from Wellington to Hutt Valley and I don't have to do it again; rather fume-y, noisy and requires full concentration all the time. Otherwise it's ok.
21 October 2019
Feeling more energetic today – or sillier (?) so repeated the start of yesterday's ride but then went through Ohariu to Johnsonville and home through the suburbs.  Surprising how little traffic there is through Takarau Gorge Road and how rural it seems when the city is only a short distance away.
I had a small deviation on the way back, turning off in Highbury to Moana Road and going to the road end at George Denton Park.  Got off and walked (I'm not silly!) to the Highbury Fling where I had a leafy sidle through to Ashton Fitchett Drive and then all downhill home.
Scouted Bivouac in the afternoon for amazing bargains but managed to resist.  However I met Brent there and got talking bikes; he regularly does our 12/13 Oct trip in one day 'to keep fit'!!!  What a hero!
20 October 2019
Helen wisely planned a trip that used neither train nor bus!  A simple but sufficiently hilly trip from Karori to Makara, then through the Takarau Gorge Road to Ohariu, up to the end of Ohariu Valley Road where we had lunch at the designated Te Araroa 'Resting Place'.  There was a campsite sign conflicting with a Private Property sign so couldn't quite figure out which had priority. 
Very wet weather yesterday and the prospect of slithery tracks deterred us from continuing on through Spicer Forest to Colonial Knob so back the same way.  We paused at Makara Model School on the return to briefly debate an extension ride to the end of South Makara Road but the consensus was against it.  So a puff back up the Makara Hill and home again.
17 October 2019
Another fine Wellington day!  Just perfect for 21 Chain Gang folk to set off from Evans Bay Marina to bike around the coast with a very civilised stop at Scorching Bay for morning tea and then onto Princess Bay for lunch.  There's a mixture of 'ordinary' bikes and e-bikes but somehow we all manage to stay together though the e-bikers often arrive places looking less flushed!
People peeld off for home at various spots but the most energetic went as far as the Red Rocks carpark before returning to Evans Bay via the shortcut under the airport.
13 October 2019
We heard the dawn chorus, partly because the shelter wasn't such a comfortable spot to rest and we were already awake, but still a good way to start the day.
A quick breakfast and Anne wondered how to carry her tent, still damp even after being hung out to dry on a convenient tree.  She solved the problem by firmly securing it under the numerous stretchy black cords attached to her handlebar bag.
We then set off in a light drizzle for a gradual uphill grind of about 5km up the Remutaka Rail Trail that allowed plenty of time to appreciate the bush generously decorated with native clematis.  One gnarly stream crossing and two short tunnels later we arrived at the Summit Tunnel, suitably spooky and slushy underfoot for the families we met up there.  It was encouraging to see the number of families out with children on bikes and others walking the trail.
And then a wonderful long ride down through the Pakuratahi Forest to Te Marua where the Rail Trail links up with the Hutt River Trail which took us back to Petone.  A head wind somewhat dampened our enthusiasm but was no doubt character building and maybe prepared us for things to come!
12 October 2019
What a weekend!  Saturday morning saw us setting off at 10.00 on the first ferry to Days Bay and from there on through Eastbourne and along the coast road to Pencarrow, mercifully with only a gentle breeze against us.  Then our first hill, up and over the headland to the Wainuiomata Coast Road.  Sadly I did have to walk the steepest part at the bottom. But good news - there is now a navigable bike barrier at the Wainuiomata Road end – so much better than lifting one's bike over a stile!   
The next stage was the wonderful Wild Coast Track through the Turakirae Scenic Reserve and on to Ocean Beach at the Wairarapa end.  The track is varied, passing over farm land, across sandy beaches and huge shingle fans where we helped each other carry our bikes over rock strewn streams.  The sun shone, the sea was a deep aquamarine and the south coast looked its finest.
And so to Western Lake Road which runs alongside Lake Wairarapa.  This is a very long road!!  Or so it seems at the end of the day when thoughts turn to finishing the ride, setting up camp and eating.  We finally made it to Cross Creek by 6.15.  It's pretty basic as campsites go; four long drops in a row and a stream a few minutes' walk away.   Anne set up her tent very efficiently whilst Helen and I opted to sleep in a bus-stop type shelter – me, because I had a new tent and had completely forgotten how to put it up and in the light drizzle and diminishing light I was more focussed on food than tenting.
Dinner was delicious in the manner of all meals at the end of a long day biking or tramping.  And then promptly to bed.
 11 October 2019

Feeling rather nervous ahead of our first overnight trip together.  Weight is all important - have packed and re-packed and trimmed the bristles on my toothbrush – that should help!
6 October 2019
I've had a break from biking as I've been tramping instead!
However, Helen and I made up for lost time today with a 70+km ride up the Hutt River Trail from Petone to Harcourts Park and along the Akatarawa Road to Waikanae.  It was a beautiful day and we were impressed by the courtesy shown by motorists who gave us a wide berth along the narrow road. 
We had a compulsory stop at Staglands café where we were astonished at the crammed carparks and the number of people actually queueing to get in!  I guess a fine weekend in the school holidays is the perfect time to visit the farm.
The climb from Staglands up to the saddle above Waikanae is beautifully graded and is followed by a long swoop down ending at the railway station – but it was buses again for us as far as Porirua. Gold Cards are a wonderful asset in planning bike trips!
26 September 2019
Out with the Chain Gang again - a great ride with such a friendly bunch of people.  We started at Belmont School, then south along the Hutt River Trail before navigating the back streets of Lower Hutt to take the Hutt approach to the Wainuiomata Hill - deja vue for Sunday!  Still quite a grind but useful knowing just how far it is to the top - always a bit further than you think.  A speedy descent down the other side followed by a devious route around Wainuiomata leading to Moore's Valley Road without going along the main drag.  We climbed a gentle uphill along to the Lower Reservoir where we had lunch at a very pleasant picnic spot complete with a miniature history museum of the Waterworks.
Back through Wainuiomata and up the hill - much shorter from the Wainuiomata side - before hitting the southerly on the way down.  Our reward was coffee and calorie laden slices for some, at Guthries in Waterloo - a treasure of a cafe - before heading back to the River Trail carpark.
25 September 2019
Tramping last week and next week so snuck in a short ride this morning around Brooklyn, Berhampore, Mount Albert and Owhiro Bay.  Still get overtaken by all the other cyclists whizzing up Happy Valley Road!  They must have e-bikes!!
22 September 2019
Anne was cross-training (my new word for tramping!) this weekend so Helen and I met at the railway station intending to go to the Wairarapa and bike back.  But, no trains to the Wairarapa on Sundays.  Of course, we should have known!  We decided to go to Petone instead, still by bus, but much closer.  A kindly but driver helped load our bikes onto the bus bike rack that accommodates only two bikes – fine for us but enraging for the next cyclist who came along and found his plans for the day thwarted.
From Petone, we cycled along the foreshore and then, shock, horror, over the Wainuiomata Hill on the new bike track.  It's so good that we made it to the top, crossed the lovely blue bridge and swept down into Wainuiomata and on down towards the coast before heading off into the East Harbour Regional Park.  It was rather a mission getting the bikes over the stile at the entrance - not exactly user friendly - but then there is a decent four-wheel drive track that led us over the hill and down to the coast road.
Wham!  The wind hit us and kept hitting us as we rounded one headland after another all the way back to Eastbourne.  Cyclists biking out towards the lighthouses waved out cheerily and I wondered if they realised what lay in store for them on their return journey.
We finally made it back along Petone foreshore to the railway station where we caught another bus back to Wellington.  It's impressive that one can complete the route from Eastbourne to Petone on bike tracks.
 15 September 2019
The rain deterred us from getting out in the morning but once the sun came out at lunch time, Anne and I set off for a lovely ride around the bays.  We added in a couple of hills to startle our muscles and make ourselves feel virtuous and then Anne showed me the underpass that whisks you from one side of the airport to the other in no time at all.  No need to cycle around the bays!  Quite disorientating!  I'm still pleasantly surprised at the places I'm discovering by bike around Wellington.
 9 September 2019
Thought I'd have a bit of a hill ride - out to Makara via Karori, then along South Makara Road to a locked gate at Kinnoul Station.  Apparently you can get a key to enter what seems to be a conservation area - a well kept secret.
Home again up Makara Hill; the hardest bit was fighting the wind down Raroa Road and, of course my home patch, Durham Street and Mortimer Terrace.  I succumbed to Shanks' pony.
 8 September 2019
Helen has planned a series of Sunday training bike rides to get us (me?) in shape for November.  First up today, Te Whiti riser, a shared walking and biking track that meanders gently above the Te Whiti Park in Lower Hutt, at no more than a 7 per cent gradient.  Just right.  It's amazing how little I know of the Hutt Valley but it turns out that it has some pretty good bike tracks, often with lovely views of the Hutt Valley and harbour.
Once at the top, we followed the ECNZ Pylon Track for some way, spurred on by Helen calling out "Isn't this fun?" and "This is the last uphill bit" (twice!).  It was fun, especially coming down.
And many thanks to the super courteous motorist who held up the traffic so we could cross Wainui Road.
4 and 5 September 2019
Bike ride to Greytown and back again thwarted by the weather.  Maybe I need to harden up? 
 3 September 2019
Last of the good weather according to the forecast so a quick spin through Newtown, up through Mount Albert and back home via Buckley Road, Island Bay and Owhiro Bay.
 2 September 2019
Quite a challenging ride for me from Brooklym - Karori - Makara - Ohariu - Johnsonville - Khandallah - Ngaio - Wilton - home.  Beautiful day and very little traffic.
 29 August 2019
Oh the joy of being swept along the road from Wainuiomata to the south coast.  Isn't biking just the best way to see the countryside?
And oh, the not-joy of biking back against the wind!  It was 100% effort down by the coast and 90% of that was just to stop from going backwards.  It did get easier and we were rewarded by lunch in Remutaka Forest Park followed by a gentle ride back to the car park in Hine Street.
Thanks to the Chain Gang for a good day out.
 19 August 2019
Just managed to fit in a couple of hours biking around Brooklyn today - up Todman Street and around the houses.  I had planned to attempt biking up to the windmill but the southerly crushed that thought and I had a cruise along Highbury Fling and back instead.  I know my limits! 
15 August 2019
I planned to go by train from Wellington to join The Chain Gang biking group on a ride starting in Pukerua but arrived at the railway station to find no trains running that morning!  It's not enough to check the timetable the night before!  Another lesson learned!
Anyway, it was a beautiful day so I biked home around all the bays and enjoyed the beautiful south coast.
 14 August 2019
Well, that was an interesting experience!
My bike rack which always appeared to be set low but was ok, started to rub the back tyre in Petone; on trying to adjust it, the screw sheered off inside teh bike frame.  Oh dear, we said. Ended up going to Cycle Science in Lower Hutt to get it fixed – some bike shops are closed on Mondays.  They were great  but we didn't leave Lower Hutt until 11.00…then took poor advice from a local as to a shorter route to the Rimutaka Rail Trail….not to mention the rain!   We got as far as the Kaitoke entrance to the Rail Trail about 2.00 by which time the sky was quite dark and it was deluging with rain.  Like all staunch kiwis we decided that time was running out to get over the hill in the light and turned back.  The weather improved and we biked as far as Silverstream where we caught the train home.  All in all about 74km so not a doddle.
Then on Tuesday we biked out to Elsdon Camp and up Colonial Knob.  I'm sure Helen could have gone faster but I was pretty pleased to get up there – I've only walked it before so was pleasantly surprised by the gentle gradient on the bike track.  Back down a four wheel track and started back to Wellington via Tawa etc.  My gears were sounding a bit cranky and not smooth to operate so I caught the train from Takapu station (thank god for trains!!). Then decided to bike around the harbour on the flat to test out my gears.  Got as far as Te Papa when my chain broke!  Walked home…  all sorted today as part of my post sale service.
Definitely a few lessons learnt and my bike is now in much better condition.
11 August 2019
First overnight practice!
Tomorrow I set off to ride from Petone to Greytown on the Hutt River Trail and Rimutaka Rail Trail and then a bit of road work, returning on Tuesday. I only have lightly laden panniers but this will hopefully give me some idea of how much more training I need to do!
I hope the rain eases off before then!
Thank you to my Supporters Colin Cook Tom White Andrew Natasha Watson Meryl Fraser Janice Swanwick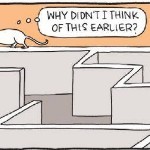 Gerard Duignan Peggy Munn Whitireia And Weltec Construction Staff Valerie Jackson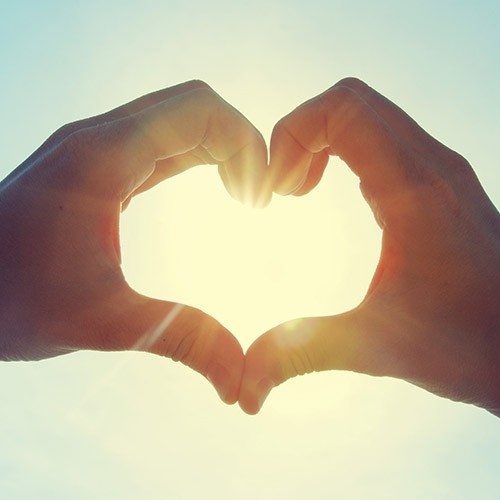 Anonymous Gael Win Sally Gray Helen Seddon W & P Wheeler Kathryn Kelly Rosemary Wilson Celia Wade-brown David Ogilvie Rawiri Whare Janet Atkinson Denis Asher Brian & Christine Hill Sandra Pearce Alene Skilling Steve Jane Wilson Sally Wollner Bob Stevens Paul Bruce Anonymous Peter Reimann Miller / Jack Family Justin Kerr Jude Kaveney Ali Ward Katie Warwick Wright Alison And Bill Julia Fraser Pip Newton Judi Altinkaya Anonymous Wayne And Mary Perkins Christine & Peter Whiteford Anonymous Gordon Carolyn Goudswaard Gerald & Chris Leather Michele Dickson Liz Martin Anne Marg B Pearce Ken Fraser Franz Hubmann David Wanty Anonymous Anonymous Mental Health Foundation Anonymous Anna Mcmartin Samantha Fitch Phil Bartley Anonymous Glenis And Keith Moxon Suzy O'brien Celia Murphy Liz Birkett Wellness Ingrid Devoy Anonymous Paul Moxon Shona Mccahon Julia Beresford Joan And Reid Basher Ann Greenwood Johane Penn Max Kerr Jeannette Vine Sarah Duckworth Donna Goodwin Kevin Ward Shelley Feehan Ayla Simpson Safaa Haddad