Motorally Aotearoa 2021
Kia ora and a massive thank you for checking in!
?***? ?BREAKING NEWS - AND A MASSIVE THANK YOU!!!? ?***
?
Your overwhelming generosity has seen us smash through our original target of $100,00 and also our super target of $150,000. We're in awe of your support.
So - without being ungrateful - we'd like to see if we still gather more support towards the unthinkable - can we get $200,000 for the amazing team at the Mental Health Foundation?
Watch this space - and please spread the word!
OK ? so what is Motorally Aotearoa 2021 ? and more importantly
? why is i?!
?
Firstly the what. April 15th this year will see a
bunch of like-minded guys setting off from Auckland for the top of the top and
starting our journey the length of New Zealand wearing our hearts on our
sleeves and the great work of the MHF on our backs.
?
Over ten days we?ll ride from Cape Reinga to Bluff, mostly
on Vespa scooters but with a few other bike types thrown in for good measure in
support the work of the Mental Health Foundation.
?
Make no mistake ? at our ages this will hurt! Vespas are designed for a trip
around town not long open road riding but we love our bikes and we love this
cause more. ?Everyday thousands of Kiwis
are challenged to get through, often without the resources they need to
maintain positive well-being and function well in their everyday lives. So it?s
a great fit that we?ll be challenged too.
?
We?re doing this to raise awareness that everyone ? and we
mean everyone ? has their own state of mental health. And that nothing is ?good?
or ?bad? but that every so often some of us need a helping hand to get through.
?#weallhavementalhealth
?
Your donation will help the Mental Health Foundation of New
Zealand provide people, workplaces, schools and communities with the tools they
need to build positive mental health and well-being.
?
We?re ambitious, optimistic?probably mad?but we want to
raise a minimum of $100,000 and every little bit counts so thanks for whatever
you can do to support us on the way.
?
We sincerely appreciate your support ? and if you?re
interested in joining the ride for a day leave us a message and we?ll get in
touch!
?
Team Motorally Aotearoa 2021
?
MAURI TU, MAURI ORA.
My Achievements Added profile pic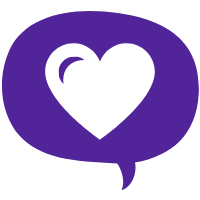 Shared page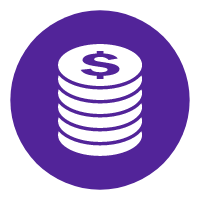 First five donations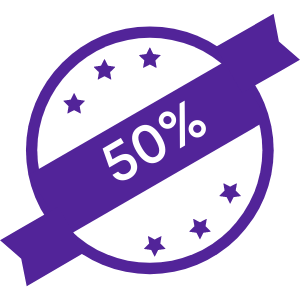 Half way to goal Added blog post
Reached goal
Thank you to my Sponsors
Andy Cable Anna Whitelock-bell Lisa Willis Ann Everard
Lorraine Vickery Adrienne Land Suzanne Day
Melissa Browne Maggie Dawn, Chris, Louella Herd Meg Murf Judith Lawson Heather C Jon Marks
Sarah & Richard Mathieson Katie & Francois Richeboeuf Ange Anita Blanchett Stephen D'antal Kim Worthington Peter & Margaret Watt Olga Horne Emma A Emma Aubin Simon E
Tim Melville Scott Mckee Jill Brewis Karen Webb Loretta Verry Anton Chapman Margaret Graham Matt Taylor Tracey Laxon Wendy Kerr
Lynley Stone Raina Anonymous Amanda B Sandra Donahoe Margaret Graydon Sue Thomas Lisa Green Kathryn Stevens Cindy Scott Hercules, Schnitzel And Bitzer Mark Boyd Marie Shannon Kylee Goodwin Michelle Deery Linda Roche Katherine Habershon Debs Kerslake Roseline Klein Lynda Todd Darrel Simpson Brenda Jeffery Robyn Gavaghan Chris Ashenden Anonymous Peter Miller Jill Turley Jade
Kyla Sarah Barton-hills Patricia Fitzgerald Matt Hockey Chris Cantlay Louise Taine & Maddy Big Dummy Christine Cathie
Kirrily Denny Kristine Mclaren Sally-anne Anonymous Anonymous Sheryl Macnamara Mandy Rodger Brendan Mcgorry Anonymous
Barbara & Rod Mackinnon Greig Taylor Tina Frantzen Sabina Lennon Carina Miles
Suzanne Vale Annette Nichols Judy Hunter Nicky Browne Mel And Ben Field Bev Moon Jillian Samson Anonymous Cindy Sullivan Catherine Braoudakis
Mary Metcalf Leesa Minton-skirrow Stephen Mckernon Lindsey Dawson Kylie Hughes Carol Ferguson Cindy Leong
Janice Whitaker-hall Clare Luiten Michael Browne Mackie Nash Roger Twiname Ann Moore Jp Mathy Gillian Stobo Monique Lorraine Cawley Nikki Donald Kathrine Laurence Fiona Ashenden
Shanla Latimour Juliette Laird Charles And Christine Didcott Angelika Schuster Barbie & Garry Donal Mclean Anonymous Katarina Lawrie Anonymous Hamish Haldane Jo Dalgety Janet Meares Anonymous Kay Lynette Charlton Traude Leibbrand Sheryl Amundsen Maria Anonymous
Nigel King Rosslyn Caughey Craig And Janet Mathewson Daryl Saunders Janmarie Anonymous Ineke Liana Ashenden
Gabriella Klepacki Nick Brandon Andrea Clarke Rachel Downey David Young Ellie Thomas And Tim Walsh
Elisa Ramos Sue Reidy Neil M Marg Graydon Rae Armstrong
Bridget Baker
Desmond Matthew Carter Pat Brooking Kate Hare Kathy Barber Art Industry Ms Admin Witch Debbie Ross Oscar Browne
Marie Lynette Harrison Marco Karen Covic Sait & Judith Stephen Bolton Lyn Dallison Scott Lawrie Gallery Judith Milner Josie Maskell Browne School Of Art Ltd