Update #12: Note to Self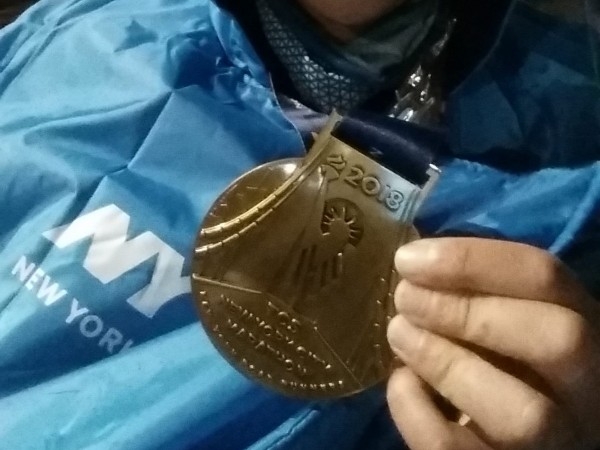 Raise $6,000 for the Mental Health Foundation: Completed with $6624 raised for the charity
Run the New York Marathon 2018: Done - 6 hours, 40 minutes and 18 seconds.
Embark on an adventure: I've experienced the mental health journey of a lifetime.
We have reached the end of our 2017/18 Mental Health x NYC Marathon fundraising journey. I started this journey feeling quietly hopeful about what we could achieve. Some money, some awareness and change at least one person's perspective about their mental health was what I was aiming for.
People have asked me why I decided to share my mental health journey, experiences and to run the NYC Marathon for the Mental Health Foundation. It's a simple answer: it was the most meaningful way I could contribute and make a change towards a cause which I genuinely cared about.
The timing seemed perfect. When I first heard about this opportunity, I had recently completed my first half marathon ever by fundraising for Youthlaw with the Auckland Law Schoool Running Club. I thought it was the perfect way to motivate me to continue my fitness and running progress. I would be done by university by then with no more exams during November. It seemed ideal.
I was still indecisive. To put myself in the public eye, face potential criticism and stigma of being associated with mental health and being seen as less than mentally alert in comparison to other people - that felt like a big risk to take.
I talked it over with a friend who helped me identify the real reason why I wanted to do this. When you have experienced some of the most negative thoughts, painful feelings of fear, shame, helplessness and anxiety, thoughts that will cause you nightmares. When you have sought counselling, professional help and learned how to manage your mental health, and effectively come out of the other side with more wisdom and experience in this arena of mental health struggles. When you see how many other people seem to be experiencing the same struggles you did but without the tools or knowledge to understand their thoughts and feelings, that inspires you to do something about it. For me, I decided to run a marathon and share my own journey.
This post is my reflection of how I got to this point, and a note to self about the future moving forward. Running this marathon and sharing my experiences is not an ultimate solution or process to obtaining ideal and sunny mental health for the rest of your life.
December can be one of the most stressful months in the year. Work becomes incredibly busy, there's the financial and creative stress of trying to find presents. Not everyone will have a festive family Christmas holiday season and it can be lonely when one sees the photos online.
Admittedly it got too overwhelming at work this past week. My boss shared this song with me: https://www.youtube.com/watch?v=GLR8rrdZl1o - Note to Self by Jake Bugg. I was surprised by the thoughtfulness of the gesture and how relatable the lyrics were.
This is my note to self for 2019.
It's okay to feel burned out at the end of the year. You've accomplished so much and you've done the best you can.
It's overwhelming to start a new position and have to learn so much in such a short period of time. I know I have made mistakes but I will learn from them. Keep growing and learning. Don't be afraid to fail. Sometimes we have to fall down before we know how to get back up and keep going.
It's healthy and more productive to reach out for support from other people. To ask for help. To have a proper lunch break and rest. To disconnect from the emails and phone and social media. To forget about the burden on your shoulders for just a bit and just enjoy life.
Life is full of ups and downs, and it is not a straight line. Be kind to yourself.
Thank you to everyone who has read my blog posts, donated to the cause and shown me the love and support I needed on this mental health journey. Wishing you the courage to start, thrive and grow in your own journeys in life.
Update #11: Countdown to #NYCBabyMHF - TCS New York Marathon D-7 days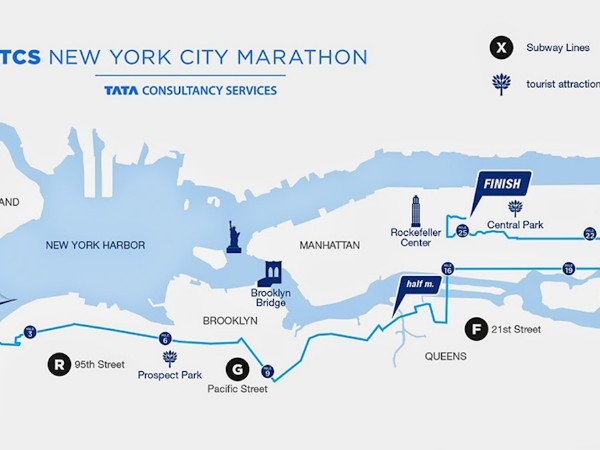 TRACK MY RUN ON THE OFFICIAL TCS NEW YORK MARATHON APP - BIB NUMBER: 59025
COMMENT MY PREDICTED FINISH TIME (AND DONATE) TO BE INTO WIN AN AMERICAN GOODIE GIFT BASKET WITH ACTUAL AMERICAN STUFF :)
Event: TCS New York Marathon 2018
Departing: Wednesday 31 October 2018
Marathon date: Sunday 4 November 2018
Return: Friday 9 November 2018
Objective: Run 42.2 kilometres for the Mental Health Foundation
Status: To be completed
Fundraising target: $5,439 raised - 90% of my fundraising goal :)
On Sunday 8 October 2017, I officially announced I would be running for the Mental Health of Foundation of New Zealand in the 2018 TCS New York Marathon to raise $6,000.00 for the work they do.
That was 385 days ago from today - Sunday 28 October 2018.
I leave for New York City on Wednesday 31 October 2018. That's 388 days from when I first started this journey.
The 2018 TCS New York Marathon takes place on Sunday 4 November 2018. That will conclude Maysie's Mental Health x NYC Marathon fundraising cause, 392 days after it first started.
I'm in denial that I am leaving in 3 days and I will be running a marathon in 7 days. It doesn't feel real and the reality of running perhaps THE most popular and famous marathon in the world hasn't hit me yet.
I am a mixture of nerves, fear and disbelief. The excitement and hope is somewhere buried inside me because I'm not ready to let myself enjoy the moment yet. But I know when the time is right and when I am ready, that these emotions will come naturally without force.
Part of me is scared because I know my training could have been better, and I wish I had sweated more, pushed more myself more and left more out on those training runs so I can feel confident of my physical fitness going into this overwhelming run.
Another part of me feels pressure because I know that this is a dream and goal for many runners. To be selected and run in the NYC Marathon is no mean feat - either you're fast enough to qualify by time or lucky enough to be picked from the lottery. I want to do this run justice and not disappoint those who would give so much to be able to run this race. I want to do them proud.
But more than anything, I am in disbelief to be given an opportunity to connect with my community, have conversations about mental health with people I wouldn't normally have discussed this topic with and to receive the support I have received.
Throughout this year long journey, there have been ups and downs. I have been stressed about how to fundraise the additional money for the Mental Health Foundation. I have worried about people's perceptions of my training. But what has become my driving force is the realisation that people are capable of wonderful humbling things when they are vulnerable, share stories with others and work together to create something greater than themselves (cheese alert!).
I have learned so much about the power of vulnerability during my journey to raise awareness about mental health. Reaching out to others, embracing my own story and weaknesses and learning to be unashamed of who I am and what I am doing has become the source of my strength and bravery. Comparison can lead to insecurity. Living a life according to my values is where my mental health is at its healthiest.
I strongly believe that your mindset and mental health is the key variable in everything you do. There are days when the weather is perfect, the wind is cool and it looks like I have everything in my favour. But I have had terrible runs even in those circumstances because I wasn't in a mentally good place during those runs. Yet on runs where it's long or I'm tired after work, I have had some of my best runs. Just because it looks good on the outside doesn't always mean its sunny on the inside, and vice versa.
For the past year I have practiced living my values in a very public way and this has helped me grow. Until you open up and reach out, you have no idea how many people are willing to help you. And that goes with everything. Not everyone knows how to help, or is deserving to hear your story. But keep asking. Stay hungry. There are people out there wanting to help.
Thank you from the deepest caverns of my heart to everyone who has supported me on this journey. Donations, helping at my fundraising stall, running with me, encouraging messages and just being there - support and help comes in different forms and I am grateful to you all.
I hope that my efforts to share my story and talk about mental health helped at least one person to look at their own mental health and mental health issues differently, in a more accepting, sympathetic and understanding light. Your mental health matters. It gets better.
Kia Kaha.
Update #10: The Cafe with No Name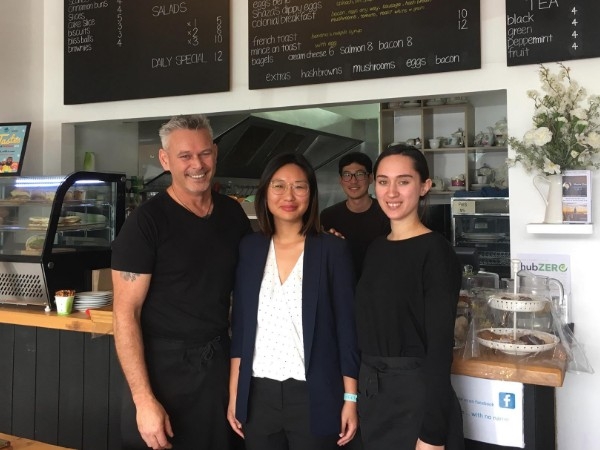 Event: The local cafe with a love for their community
Date: Week of Monday 27 August - Friday 31 August
Location: 155 Queens Road, Panmure
Objective: Raise a few hundred dollars for New York!
Status: Completed! Amount: $230.00 yay!
I'm so excited that the team at The Cafe with no Name has jumped on board my mental health x NYC Marathon fundraising journey! For the last week of August, the kind-hearted Sean & Sharon Stephens agreed to donate 50 cents from each coffee sold to my cause. They sold 460 coffees that week and raised $230.00 from their homely cafe in Panmure. With their support, we are only $767.31 away from our final target of $6,000.00!
The Cafe with no Name is the creation of Sean & Sharon Stephens (note: Sean is pictured on the left, and his niece (not Sharon) is pictured on the right). They are people who are committed to and passionate about helping their community. Not only have they opened a cafe, but they also opened their own childcare centre in Panmure and Sharon is a member of the Panmure Business Association!
I have been a regular at their cafe since they opened over a year ago. I have continued to be inspired by their top-level banter, humour, great coffee and community spirit. If you're in the area, check them out! Speaking as a typical millenial, you will be glad to know that they have brought almond milk and bliss balls to Panmure :)
Update #9: The Bird in the Glass House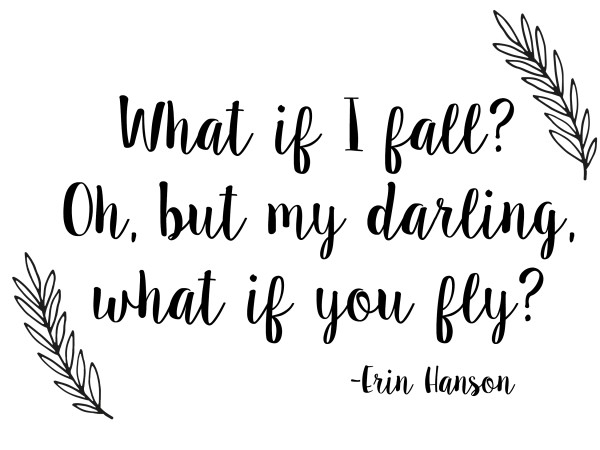 Note: This account reflects my own personal experiences of university education and should not be taken as representative or accurate of the experiences of other students.
"What if I fall? But oh darling. What if you fly?"
The university experience teaches us expensive life lessons. Like all life lessons, we learn them through our own mental and emotional struggles.
Some of the lessons learned from university are gratefully accepted. We learn which friendships are valuable beyond measure and how to treasure them. Other lessons however, go to the core of our values and challenge our preconceived ideas of what it means to be happy, successful or how to measure our self-worth.
The lessons that I have learned from university have been bittersweet. On the one hand, my 23 year old graduand self sees happiness as a journey, and views success as being able to live a meaningful life which is true to her values. She knows now that success and her self-worth are not defined by the grades or career titles. She's secure in her self, that even if her grades aren't the best, that is not the make or break of her story.
On the other hand, the life lesson was expensive because she paid for it with her well-being and mental health for nearly five years.
In writing this post, I really struggled with how to share my experience. I wasn't sure how to accurately describe my university career and by extension, my mental health journey into the right words.
How can I explain it? The anxiety and insecurity of whether the assignment was good enough when everyone seems to be doing so well. The helplessness and frustration of not knowing how to even start the assignment. The frantic last minute typing at 1am and its your tenth cup of your coffee and you're kicking yourself for leaving it to the last minute. The overwhelming feeling that maybe, just maybe you can't juggle all these responsibilities anymore to your work, study, family, friends and self.
In no other environment is a person constantly tested and examined over and over again, five exams every six months for about five years.
I was burned out to say the least and needed professional help. But being at rock bottom became my opportunity to pause, reflect and get to know someone I had forgotten all about - myself.
In my desperation to secure external security through good grades and stable employment, I had neglected to develop security of self. Learning to be comfortable in my own skin, to have faith in my own abilities, to dream and learn about myself. To feel secure about me.
Imagine a bird in a glass house. It looks beautiful inside with flowers and plants and she can see the bright green grass through the windows. She can also see the shattered remains of other glass houses. She's heard all about the other birds who used to live in those glass houses. It's dangerous to break out of them, they say. Now they are vulnerable to the elements, cold and wind without a house. And so the bird stays in her glass house, because it seems comfortable and she doesn't want to end up like the other birds.
Over time however, to stay in the glass house doing everything she's always been doing seems wrong. Claustrophic somehow. But it's so beautiful inside she thinks, and so she pushes those feelings away. Even if its a uncomfortable inside, it's surely better than the unknown on the outside.
But emotions are messengers, and eventually the bird cannot deny she's not happy staying inside the glass house despite every one saying she should. She sees the cracks in the glass house now, that the flowers are droopy. The glass house isn't immune from the natural wind and rain. Outside is the wind she's never felt, the places she's wanted to fly to but it was always not something she should do in case something happened.
The bird has a choice. Does she stay in the glass house waiting for it to crack? She might be safe, for the timebeing even if she's unhappy. Or does she learn to fly before that happens, to have faith in her wings and inherent capabilities to make the best of any situation that arises, and perhaps find the sticks to make an even stronger house?
We do the best we can in the circumstances we are given. It's okay if we didn't perform 100% on the day. To be employed and to be in a stable financial position are important pillars of external security that we do need. University can help us reach those goals. But in striving for them, we mustn't forgot internal security - security of our self.
Sometime along the way, I learned that freedom of expression is a beautiful value. We are all individuals with our own strengths and weaknesses and in our own values. Let us not be concerned about comparing ourselves to others, but about whether we are living a life which is true to our values and what we feel is important. Sometimes that means breaking out of the glass house. The moment we own our own story, be confident in our decisions and let go of what we should or should not do is a moment we can find peace with ourselves.
Update #8: What do they mean "it will all work out in the end?"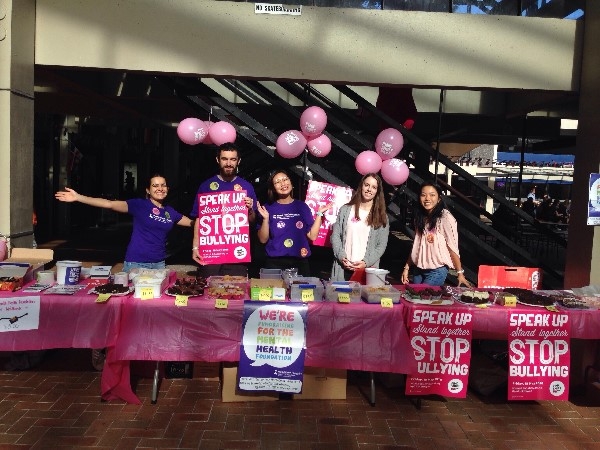 Recapping a whirlwind month. May has definitely been THE mental health awareness month. I've had the chance to write submissions to university wide newsletters, been published in the NZ Herald, collaborate and meet with university faculty and hit the $4k mark with fundraising.
Scroll to the bottom to see a list of all the publications and events I have been involved with during my #mentalhealthmay.
It sounds amazing. I never imagined I would gain the exposure I have had. One thing led to another, I was reaching the goals I was strivng for. But this was only possible because people I didn't expect reached out to me with opportunities I had no idea existed.
It's a sharp contrast to the dead silence and demotivation of late March and April. No donations. No events. No posts. Things came to a stop.
I really hit a low point then.
I was realising that many of my initial fundraising ideas were impractical or I wouldn't gain the support I needed. I was sick and wasn't training. The $6,000 goal was now weighing heavily on my shoulders and I felt horrified with the possibility of not meeting the expectations and promise I had made to myself and others.
I didn't want to keep relying on others to take pity on me and donate. I wanted to create a large event which allowed me to give back, give an opportunity to people who wanted to be involved and help out and also raise a decent profit.
Mental health picnic awareness in the park? Collaboration with university social clubs? Another BBQ fundraiser? Reaching out to wellness organisations for advertising? Nope. Nada. Try again later.
It's incredibly important to me that the fundraising activities I do incorporate elements of mental health awareness, because I feel uncomfortable about events which purely raise money without giving something back to the community.
But how to motivate others when I myself had lost faith in myself that I could do this while staying true to my values and what I considered important?
And the answer is, you cling onto hope. You cling onto hope that it will all work out in the end. You trust in the process.
You scoff. Please. Outcomes are the direct results of our actions, you think. If I work hard, make the extra sacrifice, carry that burden and push through it, then I'll get that A and the outcome I want.
But at some point, we have to realise that we are not supermen or superwomen and we do not have the blessing and curse of being able to control everything in this life. We will feel down, be rejected and fall short of our expectations.
That's okay. We can follow the process and trust that it will all work out in the event.
If we are taking all the right steps towards the goal we are striving towards, we trust in each step even if it's not a straight line we are walking in and not the path we had intended to take.
This means that even if we want great grades, that doesn't mean we need to compromise our health and wellbeing to study over 12 hours a day. Have faith that doing a few hours a day, you will understand the material.
This means that if I was too tired or busy to prioritise fundraising as #1 during April, that's okay because I'm allowed to do what was best for me at that time and only I fully know circumstances I was in. I did what I could when I could.
We do the best that we can reasonably do, with what we have, in the circumstance that we're in.
Excessive preparation doesn't always prevent the bad things happening, and it does not guarantee the good things will happen too.
It pays to remember what you are enough. Doing your best is enough.
So what do they mean "it will all work out in the end?"
Life is filled with ups and downs. We don't know what will happen in the end but we work to ensure our own futures are bright. To do this, we take each day as it comes, doing our best to overcome obstacles and to take actions we know will contribute to the greater goal we are individually working towards. We continue to take these actions and make those decisions because we believe these will help us achieve these goals.
We believe.
"It will all work out in the end" is to ask that you have hope in the process and decisions and actions you have taken so far. No outcome is necessarily a foregone conclusion.
----------------------
So what happened in May?
+ Featured in an article in the NZ Herald about the benefits of exercising reducing depression later on in life (I was on page 2!): https://www.nzherald.co.nz/lifestyle/news/article.cfm?c_id=6&objectid=12043697
+ Featured in ANZSSA newsletter, a university wide newsletter distributed to universities across New Zealand and Australia Student Service Association staff (link is down at the moment - message me if you want the content!)
https://www.anzssa.com/Public/Resources/ANZSSA_Newsletter/Public/News/ANZSSA_Newsletter.aspx?hkey=468334b3-3b92-49e5-9226-2afdb792a1a6
+ Pink Shirt Day Bake Sale at the university campus on the 18th day of May, Friday - $666.47 raised woohoo! Wonderful support from the Law Faculty staff (shout out to Tessa, ALSRC, friends, family, university community and everyone who baked and helped out at stall)
+ Organised for Professor Ron Paterson, Chair and other counselling/faculty staff to speak to law students during Wellness Week on 25th May, Friday about the national Mental Health Inquiry being conducted at present. Not possible without Veronica and Wellbeing at Law School (UOA): https://www.facebook.com/events/319889925209163/
+ Met with the Vadana Minhas-Taneja of the Faculty of Arts Student Engagement and Development team to discuss how the faculty can better accommodate student wellbeing needs provide support resources.
+ Received $500.00 from my law firm towards my fundraising campaign - now who says mental health and law aren't compatible? Let's challenge that.
Update #7: Marua Road Cafe Gives Back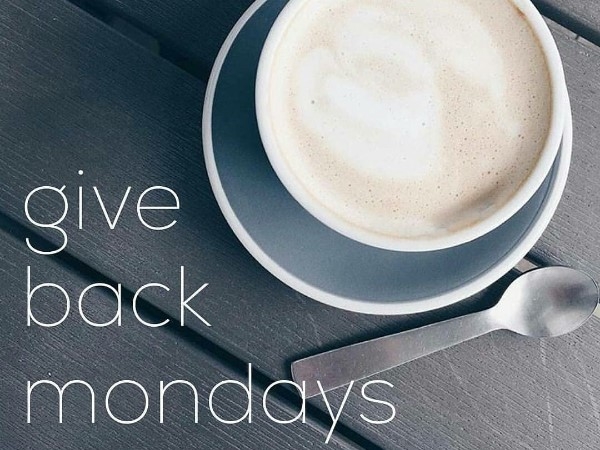 Event: Marua Road Cafe's "Give Back Mondays"
Date: Monday 5 March
Location: 159 Marua Road, Mount Wellington, Auckland
Objective: Raise a few hundred dollars for New York!
Status: Completed! Profit: $320.00 woohoo!
On the first Monday of each month, Marua Road Cafe donates their cut from that Monday's coffee sales to a local charity or cause. I'm incredibly fortunate to be this month's recipient <3 This now means I am $100 shy of $3000. In other words, $100 away from reaching 50% of my fundraising goal!
Marua Road Cafe is an incredibly community-focused cafe who has supported other local organisations and worthy causes in previous 'Give Back Mondays' such as Brothers in Arms Youth Mentoring NZ, PAW Kitties and Stanhope Road School.
If you're in the area go and check them out! They deliver strong coffee and delicious cheese scones and are friendly faces. Thanks Marua Road Cafe. Mental health affects the entire community so it's great to have the support of other Ellerslie locals
Update #6: Round the Bays 2018 - done and dusted!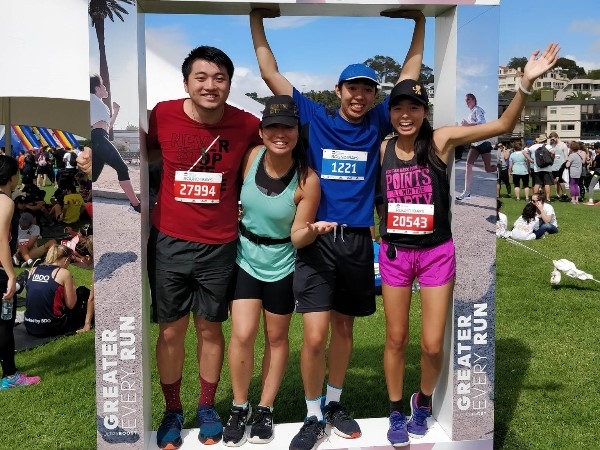 Event: Ports of Auckland Round the Bays
Date: Sunday 4 March 2018
Location: Quay Street - Tamaki Drive - St Heliers Vellenoweth Green
Objective: Improve my time from 2017 Round the Bays
Status: Completed! Pace for 2018: 5:43/km avg pace c.f. Pace for 2017: 7:39/km avg pace
Due to some bib issues, unfortunately I don't have an official time on the Round the Bays tiktok results website (grr!) but thankfully my trusty Strava app has come to my rescue! Overall I recorded 9km distance, 51:43 moving time and 5:43/km avg pace. I am nearly 2 minutes faster compared to last year! Woohoo! I'll do a bit of quick rough inprecise maths to claim 5.43 x 8.5 = 46 minutes
though of course the weaving in and out of the people probably did drag my time down.
I know I have my running training and experience over the last year to credit this improvment in pace. My breathing was very controlled during the race and I was able to activate my glutes, core and arms to power my running during the last few kilometres when the breathing became more haggard.
Round the Bays 2016 was my first formal running event and it's a genuinely fun and easy way for people to get into running. The atmosphere is great, the course is fairly flat and it's a social event with so many companies and attendees! Definitely on my calendar for the next few years to come.
Starting 2018 strong - bring on #NYCBabyMHF !
Update #5: 2018 - Running just got real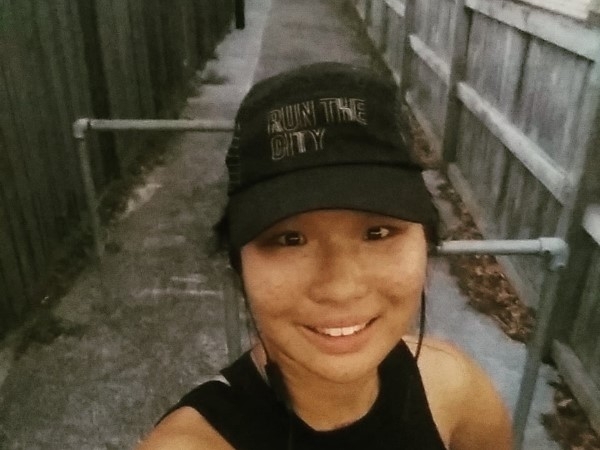 2018 is here. Time flies and it'll be November before we know it. So what's my training plan? How am I going to Marathon 101?
Unfortunately (though probably fortunately!) training for a marathon can't be done last minute in the same way as a university history essay. But this will be my first marathon ever and a once in a lifetime opportunity to run alongside some really capable runners. My priority from the very beginning was that I wanted to do this right. I know I can't do this on my own. I don't want to do this on my own.
1. Get myself a Personal Trainer & running coach? Tick.
2. Get a running programme together? Yup.
I've enlisted the super skills of Sarah at my local gym to get me marathon-ready in about 10 months. We'll have a weekly PT session to build my strength and muscle and she's compiled a schedule of days I will run and the distances and times. We're planning 4 to 12 weeks or so at a time, and we'll review this regularly to see if I'm on track. Eventually we'll build up to running 4-5 days a week. She ran a qualifying time for the NYC Marathon a few years ago (which is just over 3 hours) so I'm excited to have her.
I've also signed up for the Auckland Waterfront Half Marathon in April and the Women's Half Marathon in July. Hopefully they make for good race runs so I can compare my time and pace.
Does it sound like I'm all super duper breezy and onto it and know what I'm doing?
Yeah... not always. I won't lie. I was scared at first.
Planning everything with Sarah really brought things home to me. Running is hard. It can be long and boring some days, and a scenic escape from problems on the other days. But training for a marathon will require me to push myself mentally and physically to an entirely new level. Running 4-5 days is necessary training, but absolutely a step out of my comfort zone.
Will I sweat, swear and cry during my personal training sessions and runs? I can already see it happening. It's gonna be scary, expensive and tough. Running shoes, a Garmin sports watch, gym memberships and a running mentor to guide me are investments I'm willing to make.
Because I want this. I want to invest in my physical and mental health.
I know this is the most meaningful way I can make a difference I care about. The mental resilience I build up during this journey will be invaluable.
Running taught me to be my own #1 supporter and to always be on my own team. There are enough people in this world who will want to see you fall. Why be one of them? When I first started training for my first 15km ever, I was terrified. How could I possibly run such a long distance? But somewhere along the way, I started believing "I can do this. I think I can, I think I can." You are your strongest when you back yourself, live according to your values and take a chance on what you are capable of.
Slow and steady, but just don't stop. No shame in being the tortoise behind the hare, or even the hare. Everyone made it to end right?
Update #4: All you need is love <3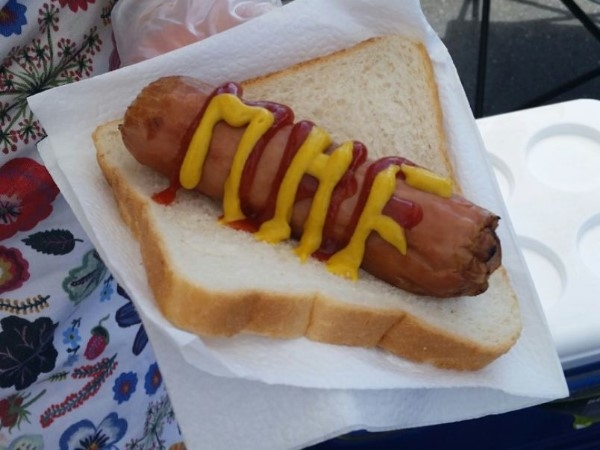 Event: Mitre 10 Mega Community BBQ
Date: Saturday 2 December 2017
Location: Lunn Ave Mitre 10 Mega
Objective: Raise a few hundred dollars for New York!
Status: Completed! Profit: $624.70 (whaaaat!)
So incredibly thankful for the best fundraising team a girl could ask for! And how amazing is the Mt Wellington & Mitre 10 Mega community?! Today we raised over $600 for the Mental Health Foundation. 83.5% came from selling sausages and 16.5% came from donations. I'm now over 33% of the way to reaching the New York Marathon baby! <3>
Daily reminders about the climate change, war and political conflicts, crime or experiencing our own individual struggles or disagreements with others can easily make someone "lose faith in humanity". We can fall into a state of thinking in which the world seems like a dark, cold and mean place. People don't seem to understand our struggle we cry. "Where is the love or compassion in the world?! People are horrible."
Every person has had this thought pass through their mind at some point. Hurt and hate can overpower and consume us if we let it, and it is so easy to do so. But love is still the most powerful force on the planet (phrase credit: To Write Love on Her Arms https://twloha.com) and sometimes we need a reminder that there still exist people who care, in droves. Sometimes we need to be the person who stands up, steps forward and appeals for more love in the world. But everyone is capable of spreading and showing more love.
Listen to your friends and family. Be with them in their struggles. Help others and surround yourself with people who will lift you up. We become stronger when we have a foundation of love because that gives us the courage to dream and fly knowing if we fall, we will be caught. People are not islands and to push people away hurts everyone. Reach out and ask for help. And if you know someone struggling at this time, hold out your hand. It might change someone's life.
Update #3: "Mental health has no face"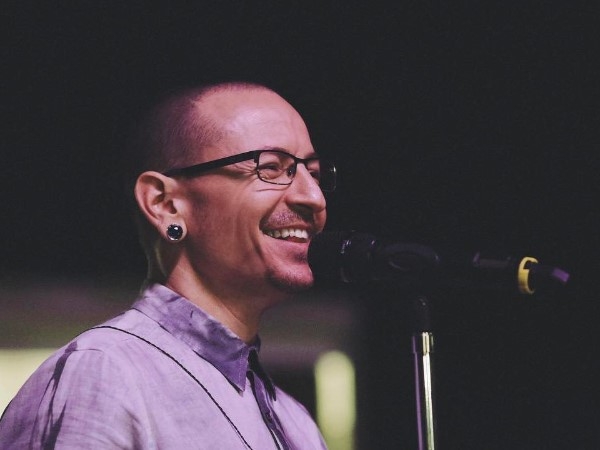 "Courage is contagious. Every time we choose courage, we make everyone around us a little better and the world a little braver." - Brene Brown, author & researcher of empathy, shame, vulnerability and courage.
Note: This post discusses suicide.
In starting this mental health journey, I have had the opportunity to have some genuinely thought-provoking conversations about mental health. The most wonderful thing has been better understanding how we tend to view mental health in our community.
In the mainstream, we understand that suicide is upsetting, preventable and tragic. We recognise that people with depression are suffering from a negativity which consumes them. But we also make generalisations in the abstract about what mental health looks like. When one imagines what 'depression' looks like, how often is the image we see the one of a dark room with the curtains drawn and a person crying alone in the corner? What about the beautiful young girl admired by friends and smiling happily on Instagram, or the famous rockstar with fame and family? "Surely not! They are the images of success - how can they be unhappy?" we cry. And yet behind every statistic is a story.
On July 20 2017, Chester Bennington, the frontman of Linkin Park committed suicide. Just a week beforehand, he recorded a segment for Carpool Karaoke singing, joking and talking about his kids. (Reference: https://www.youtube.com/watch?v=PTtLRKfzFQk) This was a man who looked on top of the world, and not one we would say was contemplating the end of his life. And then my friend said to me, "it shows how mental health has no face."
The recent publications in the media about New Zealand's suicide rates for 2016-17 have widely discussed the shameful fact that we have the highest youth suicide rates in the OECD. Here, in the land of milk and honey where we seem to have it all, this is the clearest sign that something is not right. But even our understanding of what mental health looks like is still incomplete. Men outnumber women in the suicide rates 3:1. Maori have the highest rates out of any ethnic community. The Mental Health Foundation has programmes in place to teach healthy thinking and wellbeing strategies for farmers (Farmstrong), and break the stigma in Asian communities (Kai Xin Xing Dong), as well as run the national Pink Shirt Day to target bullying in schools.
The jobs we work, the socio-economic backgrounds we come from and the age we are at in our lives do not prevent us from experiencing mental health issues. Mental health has no face because mental health looks like all of us. In a world where so much time and energy is spent on maintaining our carefully constructed social media facades, we can forget that life is not a snapshot moment in time. Where we started from, what we have overcome and the possibilities that await us in the future are part of your story. Our mental health is a part of us, and the ease with which we discount the hurt, sadness or anger we experience because 'someone else is going through worse' is frightening. Your feelings and hardships are real. They don't lose their legitimacy because someone else is living their own story. Your story and your values are worthy in their own right.
Update #2: Life gives you second chances
Event: ASB Auckland Marathon
Date: Sunday 29 October 2017
Location: Devonport - Harbour Bridge - Victoria Park
Objective: Run my first half marathon (21.1km)!
Status: Completed! Time: 2 hours, 40 minutes.
Behind every photograph is a story.
I am overjoyed to have successfully completed the Barfoot & Thompson Half Marathon 2017. I am so proud that I was able to run the entire distance. I trained throughout the entire year and this bucket-list item is finally ticked off. But that this is my second attempt brings me the greatest satisfaction.
Last year was the start of my love for running. I had planned to run the half-marathon last year, but ultimately I withdrew my entry because I wasn't in the right headspace to do it. My anxiety and brief depression stopped my training and I knew I hadn't yet developed the mental resilience to push through a long distance run. Was this failure?
In the words of J.K. Rowling (again!) "I was set free because my greatest fear had been realised...and so rock bottom became a solid foundation on which I rebuilt my life."
I failed, and I tried again. And I succeeded. Sometimes, things don't happen the way you think it should but that's not the end of it. Life gives us opportunities to grow, change and be stronger even if we don't immediately see it.
Anyone who runs or goes to the gym knows that once you stop training for a while, it is that much harder to get your strength and body back up to speed to where you were. Not impossible, but it feels harder. In that respect, looking after our mental health is the same. When we breakdown or reach a low point, it can feel overwhelming to return to that "happy place" but it is not impossible. However, we should be mindful that caring for our mental health is an ongoing process. Life is not a straight line, and we will experience highs and lows. But we can always try again tomorrow.
Update #1: Breaking the silence! UOA Law School Wellness Week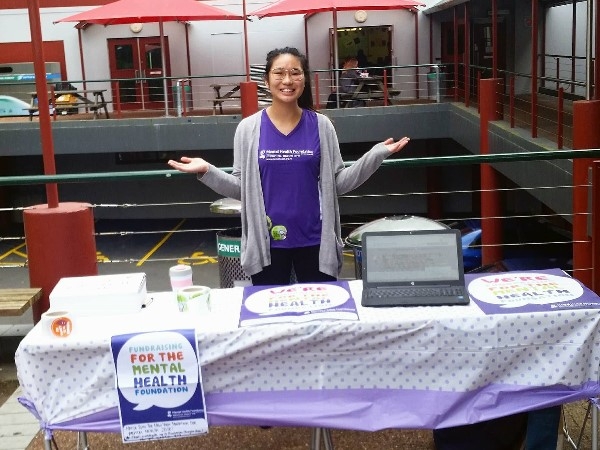 Event: AULSS "Feel Good Fest"
Date: Wednesday 25 October 2017
Location: Outside the Davis Law Library
Objective: Start a conversation about mental health among students
"So given a Time Turner, I would tell my 21-year-old self that personal happiness lies in knowing that life is not a check-list of acquisition or achievement. Your qualifications, your CV, are not your life, though you will meet many people of my age and older who confuse the two." - J.K. Rowling, Harvard Commencement Speech 2008.
It is an open secret that law is a stressful profession and a demanding field of study. Yet the culture of silence around mental health is defeaning. For many, law school can easily lead to fears of failure, anxiety, isolation and overwhelming pressure to 'succeed'.
In my five years at law school, recognition and acceptance of student wellbeing has changed significantly. The Elephant Board of anonymous student experiences and regular Wellness Weeks have been incredibly beneficial initiatives. However it is fair to say the 'm' word remains an uncomfortable topic to discuss.
Genuine connection and real stories will go a long way towards breaking the stigma and silence. Whether we have personally experienced these issues or not, talking openly about mental health is the most important step. My purpose in setting up a stand during Wellness Week was not only to raise awareness of my campaign, but to challenge my fellow students to confront the elephant in the room. Mistaking anxiety, emotional breakdowns and ongoing stress as part of the student experience risks normalising these feelings to the detriment of our own wellbeing. It risks being complicit in pushing these problems under the mat and forcing others to go through the same experiences alone.
The support from my fellow law students has been unexpectedly wonderful. Mental health affects our community and the opportunity to discuss these with others has shown me that others share the same concerns as I. Thanks to everyone who came out and supported me! Social change happens when people believe that change is possible.
Maysie runs the New York Marathon for Mental Health 2018!
"Our deepest fear is not that we are inadequate. Our deepest fear is that we are powerful beyond measure." - Marianne Williamson.
What would you march in the streets for? I would march in the streets for increasing mental health education in New Zealand, funding tools for suicide prevention, but importantly, helping people live a life which is filled with courage, love and which is true to their values. To do this, I have committed to running the New York Marathon 2018, of which my entry is contingent on raising $6000 for the Mental Health Foundation.
I am running this because I have seen far too many people around me suffering significant emotional distress alone in silence. Having experienced my own struggles, it was the love and support I received from my friends & family which gave me the courage to reach out and seek the knowledge and resources I needed to live a happier and healthier life. But I didn't find this in the public health sector. I had to go private and that's not affordable for most Kiwis. The suicide rate hit record numbers for the 2016-17 year. Nearly 50% of New Zealanders will experience a mental health problem in their lifetime. Not everyone will be mentally ill but many of us will be mentally unhealthy.
Your donation can help make a positive difference to someone's mental health. Let's start giving our wellbeing the attention it deserves, put more resources into accessible and subsidised counselling and start speaking up to break the stigma of mental health issues!!
The decision to publicly advocate for change is a big one, but I truly believe this is the most meaningful way I can raise awareness about a cause I am passionate about. Bring on #NYCBabyMHF and let's make the change we want to see in our lives.
DISCLAIMER: All funds donated through this page go directly to the NZ Mental Health Foundation and are tax-deductible. Any funds received above $6000, which are offline and from events will go towards travel & accommodation costs (approx. $9000). Supporters who receive something in turn for their donations (e.g. raffle prize) are not eligible for a tax-deductible receipt.
Thank you to my Sponsors Leanne Kotze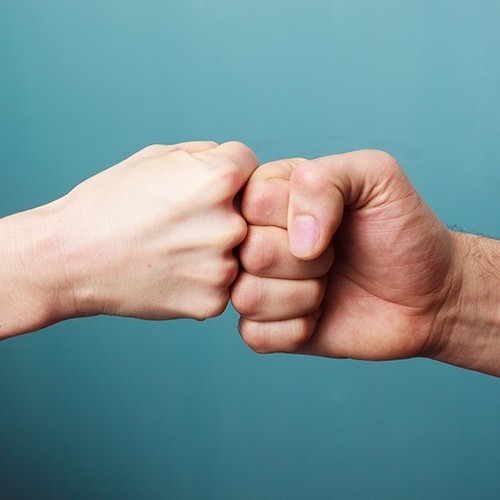 Steven Zohrab Jl Sarah Sinclair Anonymous Geoff Sharon & Richard Young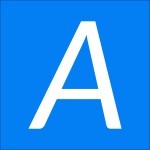 Anonymous Vicky T Anonymous Genie Ng Anonymous Arvin Tate Yi Zhang Yasith Game Bryan Busby Anonymous Emma Forbes William Wendy Wilkinson Anna Orpin Michelle Ortega Rochelle Urlich Maggie Shui Danny Chang Vithushiya Yoganandarajah Lauren Young Sean Stephens Josephine Ormsby Crissina Toia Anonymous Carolyn Ding Jan Blair Maysie Chan Leigh Burrell Anonymous Pink Shirt Day Bake Sale Uoa Anonymous Anonymous Anonymous Anonymous Hayley Marquart Dg Law Limited Cam Carol Du Alice And Chris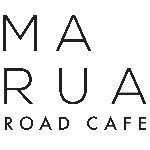 Chris Von Batenburg Renée Zhang Melody Li Nikki Hui Ruairi Mcenroe Han Li Miji L Albert Lei Horace Yeung Yan Shan Koh Ed C Fundraising Bbq - 2 December 2017 Mitre 10 Mega Lunn Ave Anonymous Jasper Clement Oh Bruce Harris Shirley Zhang Elaine Deng Anonymous Fergus James Anonymous Brenda Phu Madeline Rochelle Urlich Anna Wainwright Sabrina Phu Karo Maysie Chan Kate Seddon Barny Poulter James Harper Ardra Swaraj Asena Tolungamaka Gary Hofman Xiaowei Ding Steph Carr Nicky Rawnsley Tracey Thomas Ck Iu Andre Phair Chris Von Batenburg Claudia Russell Alice Chan P W Anonymous Emma Littlewood Ellen Giles Nadia S Anonymous Maysie Chan