Come along for the ride!
?***? ?WHAT INCREDIBLE SUPPORT - CAN WE DREAM OF AN UNTHINKABLE TARGET?!? ?***
The amazing generosity of you and all our other supporters has seen us smash our super-super-super target of $200,000!
Incredible.
So - we'd like to aim for one more milestone. Can we reach $250,000? That a quarter of a million dollars for the amazing team at the Mental Health Foundation?
Watch this space - and please spread the word!
*******************************************
OK ? so what is Motorally Aotearoa 2021 ? and more importantly ? why is it?!
?
Firstly the what. April 15th this year will see a bunch of like-minded guys setting off from Auckland for the top of the top and starting our journey the length of New Zealand wearing our hearts on our sleeves and the great work of the MHF on our backs.
?
Over ten days we?ll ride from Cape Reinga to Bluff, mostly on Vespa scooters but with a few other bike types thrown in for good measure in support the work of the Mental Health Foundation.
?
Make no mistake ? at our ages this will hurt! Vespas are designed for a trip around town not long open road riding but we love our bikes and we love this cause more. ?Everyday thousands of Kiwis are challenged to get through, often without the resources they need to maintain positive well-being and function well in their everyday lives. So it?s a great fit that we?ll be challenged too.
?
We?re doing this to raise awareness that everyone ? and we mean everyone ? has their own state of mental health. And that nothing is ?good? or ?bad? but that every so often some of us need a helping hand to get through. ?#weallhavementalhealth
?
Your donation will help the Mental Health Foundation of New Zealand provide people, workplaces, schools and communities with the tools they need to build positive mental health and well-being.
?
We?re ambitious, optimistic?probably mad?but we want to raise a minimum of $150,000 and every little bit counts so thanks for whatever you can do to support us on the way.
?
We sincerely appreciate your support ? and if you?re interested in joining the ride for a day leave us a message and we?ll get in touch!
?
Team Motorally Aotearoa 2021
?
MAURI TU, MAURI ORA.
My Achievements Added profile pic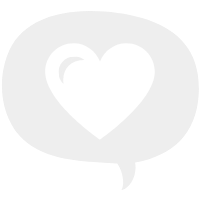 Shared page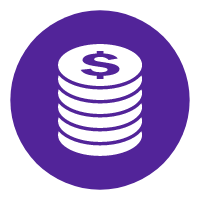 First five donations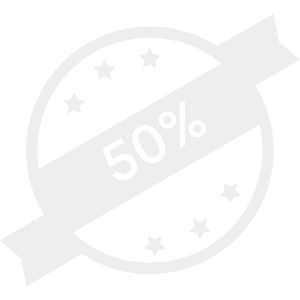 Half way to goal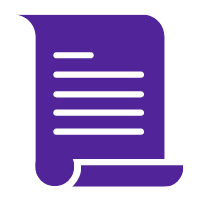 Added blog post
Reached goal
My updates
One week to go!
Wednesday 7th Apr
Just a week to go and final preparations now full steam ahead getting us all ready for the Grand Departure next week.
Here's a shot of most of the guys the other week before a training ride. This time next week all of us! As always many thanks for your support and please spread the word!
Share
Progress update
Sunday 4th Apr
Thank you all for the incredible generosity shown to both Motorally Aotearoa 2021 and especially, the Mental Health Foundation of NZ. The goal was to raise $100,000 and with less than 2 weeks to go, we are already at an incredible $114,000. So - we have a new target of $150,000! Watch this space...
You are all invited to the Motorally arrival party on Friday 16th April @ 3:00pm in Takutai Square, Auckland. There's food & bev trucks galore plus entertainment & Sir JK will hopefully lead the scooter team into the square around 3:30pm. I really hope you can make it to the party. The more, the merrier!
Thanks again for your fantastic support
#weallhavementalhealth #rideforever #motorallyaotearoa
Share
Check out the route!
Monday 22nd Mar
Here's the outline of the ride ahead. Drop me a note and I'll gladly give you the details of any day in particular if you'd like to try and connect with the group on the journey.
Share
Thank you to my Sponsors Guy Barker
Shaun And Vicky David Wallace Ann & Dave Tony Fisher
Anne-marie &shaun Gilmore Greg Mikkelsen
Rachel Irving Kevin Stuart Karen Finn Chris Bradley
Sue Caiger Rachel Parker Chris & Bev Jackson Stevie G Ann Watkins Tania And Blair Mchugh
Ewen Griffiths Claire Pat & Peter Braithwaite
Bizfitness Glenn Meade Michael Braithwaite Moppy Margaret Ross Andy Mcdougall Jane Jones Megan Hanley Amelia Lynda Bell Bruce Allison Francesca Sansom Frank Janssen Geoff Olliff Michelle Bridget Douglas Deb Yates Jonathan Moss Glenys Cullimore Jonathan Guthrie Gill
Anonymous The Accounting Collective Ivan Sayegh David Bowerman Stuart Chrisp Tim Martin Henry Ford Charlie Boys Coffee Bar Anonymous Maree Hawtin-morrow Karina Mascarenhas Joyce Oorschot Simon Gentry Helen & Billy Charlton
Kristian Hutton Susan Trapp Jeff And Llori Valenzuela Sarah Ruth O'neill Nancy Depew Farnaz Zemke Peter Hardy Mark Morgan Christopher Borsh John & Ali Quirk
Family Macqueen Celia Hutton Claire Braithwaite Rog & Trish Campbell Chris Bradley Walker Wayland Auckland Gilbert Nigel Cory-wright
Craig Stokoe Tanya Wills
Frankie Apothecary Limited