Team Mental Health Foundation
I'm running to raise money for the Mental Health Foundation. 


Your donation will help the Mental Health Foundation to provide people with free information, resources and campaigns covering the A-Z of mental health and wellbeing topics. It will also help them advocate for helpful and hopeful policies and services for people living with mental illness.
I am aiming to raise $500 – please show your support and donate to my page!
Thank you to my supporters Reanna Arberry Em Jonny Norman Isy Wedlake Carly Richards Alex Stanley Rhona Yuille Tommy Tickle Katie Terry Sadie Watson Lauren Flower Matt Oconnor Joesepe The Great Danielle Hendy Silma Seabourne Madeline Fews Amelia Arberry Mike Arberry Natasha Margaret Hill Haydn Parkes Tim Rawling Rachel Arberry Stefan Ritchie Lorraine Arbeery Chloe Russell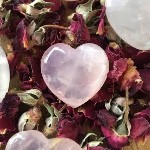 Toni Marie