Team Mental Health Foundation
I'll be running 10km at the Dunedin Marathon this year, and before you all come for me with your "Why aren't you running a marathon though?!", y'all know I look like QWOP when I run.. baby steps y'all, let a sis live.
However, there is a premise behind my uncharacteristic decision to voluntarily physically exert myself in a public setting. A cause that I hold as dear to me as I will be holding my inhaler, is mental health awareness. On a more serious note,we are so vigilant and watchful regarding our physical health, and we should put the same amount of care into our mental health. I personally very strongly advocate for awareness regarding Eating Disorders, as I have seen first-hand, the lack of education, stigma and difficulty regarding starting conversations around these topics, which makes it so much harder for sufferers to identify issues and seek out help. Mental health issues impact our entire community, and to be quite frank, the statistics regarding mental illness in New Zealand are appalling. As of 2015, 25% of New Zealanders reported having a high level of mental wellbeing, with 21% almost at that level, that makes just over half of us not experiencing the best mental wellbeing we could. Why? I believe it is due to the lack of education regarding mental disorders and methods of treatment. Some have the 'she'll be right' attitude or are reticent to speak out due to believing that they are not at a certain level of 'mental-instability'. This is a dangerous mindset to incur as it can lead to one spiralling into a full-fledged mental disorder due to either not being aware of the consequences of ignoring red flags, or are simply unaware of what issues these red-flags can lead to. I genuinely want to be able to see my friends, family and community thrive, and I want to see the day where we can be upfront regarding mental illness, rather than bury it under the rug due to fear and stigma.
I'll be running 10 km's on the 1st of September to raise funds for the Mental Health Foundation, if you too, and I aint talking Bono, are appalled by the fact that 1 in 5 kiwi's will experience mental problems this year, and that we have one of the highest youth suicide rates of 41 OECD countries, please chip in and donate, whatever amount you can or are comfortable with, so that more resources, campaigns and services regarding mental health are provided in New Zealand.
Thank you x
Thank you to our supporters Rose Abdul Aziz Danny Phantom Nathan Hollows Jessica Hayden Josiah Edwin Maisoon Khalil Courtenay Spiers Barb Moloney Anonymous Emily R Sally Campbell Henrietta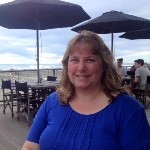 Denise B Kat Bell Yasmin Abdul Aziz Katw