I'm fundraising for mental health and wellbeing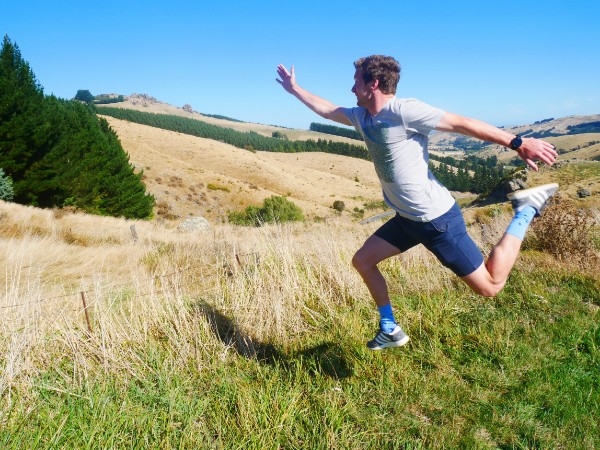 G'day Maaaates!! I decided I needed a new challenge so I'm running 10km a day for the month of April (30 days) a total of 300km. I'm doing this because nearly 50% of New Zealanders will experience a mental health problem in their lifetime, and I don't want them to face it on their own. Your donation will help the Mental Health Foundation of NZ provide individuals, workplaces, schools and communities with the tools they need to build positive mental health and wellbeing. I aim to raise $500, so please donate to the Mental Health Foundation of NZ today! Every little bit counts!.
Thank you to my Supporters Mick O'gorman Damien Moloney Chris Bolderston The Lennon Anonymous Liam And Linda Jordan B Guy Woods Anonymous Paulette Meehan Lukas Von Schuckmann Rachel Bagnall Ciara D Adam O'sullivan Kieran & Gillian Gary Browne Misco Sharon Mc Dermott William Power Stuart Hathaway Sue Hughes Gerard Glennon Eimear Cullen Claire Hanevy Anonymous Emma! Lorraine Mc Dermott Shane Hogan Owen Glennon Shelley Hughes Anonymous Jake And Di Lewis Anonymous
Elle Calder Richard Mcewan Vicki Alexander Simmo / Simon Chloe Williamson Annie Mccole Tony Dunne Laura B Linda Collins Michael Daly Dessie Keith Quigley Aisling Tormey Matt Hamilton Meg Bolderston Ray Mcandrew Daisy And Gareth Mcgrath Yvonne Ganly Sally Nistor Ciara Moloney Bert Cillin & Kelly Shane & Shilpa Jill Morgan Trina Fitz Jarley & Sarah Richard Mcferran Shane Geraghty Colette & Damien Olivia & Darren Richard Mcferran Richard Jenkinson Cc Mcmullan Martin Connell Christy Dyra Peter Freeman Greg Ellis Gillian Ferguson Anonymous Danielle Beautrais Dave Campbell Anonymous Courtney Williams Tim O'riordan Os Teeboon Emma Stevens Millie Blay Rachel Gallagher David Hawkins Michelle D Hannah B Lib Sanby Kat Norrie Andrew Scott Lynn De Cort Adrienne Williamson Shane Flanagan Hannah B Rachel Gordon Blair Williamson Nick Pope