Confronting depression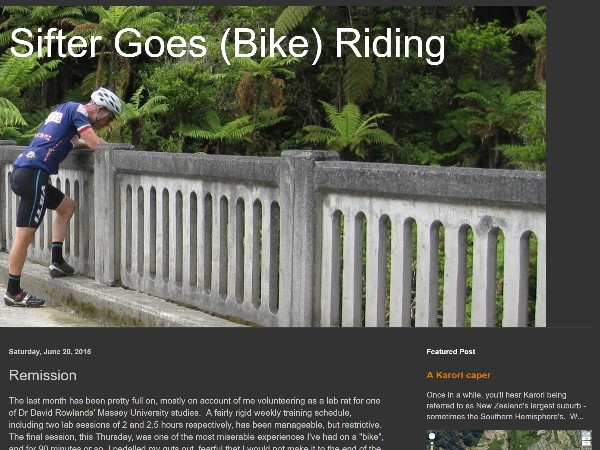 I've battled depression for most of my adult life.  Cycling has played an important role in managing this sometimes debilitating illness. 
I've been writing about cycling for years, posting trip and race reports to www.sifter.org.nz.  Occasionally, I've taken the liberty of writing about my own experience with depression.  Applying the analytical process to myself, rather than an event, has been helpful, and each time I've pressed "submit", I've received private messages for doing so.  That was both reassuring and empowering.  
Some years on, I accept that depression is simply a part of who I am - it makes life harder in some respects, and enriches it in others.  This remarkable context has given me an opportunity to talk more about it, and I plan to take full advantage of this to share some of the things I've learnt (the hard way, often) over the years.  
I have ridden old Tour stages before - my little round profile pic was taken on the Col du Glandon in 2013.  I learnt more about myself on those roads than ever before or since.  Returning to them as part of this campaign is an exciting prospect.
Nearly 50% of New Zealanders will experience a mental health problem in their lifetime, yet this type of illness still carries stigma that many other ailments do not. 
I've set myself a target of $5000 (updated in February to $10000), and appreciate you helping me achieve this goal! 
Your donation will help the Mental Health Foundation of NZ provide individuals, workplaces, schools and communities with the tools they need to build positive mental health and wellbeing. Your support will help the MHF to advocate for increased access to free or heavily subsidised counselling so it is accessible and affordable. 
Tour de France for MHF
Riding the entire race route of the 2018 Tour de France will not be easy.  But nor is living with a mental illness.  I'm honoured and excited to be travelling to France in July 2018 to ride with this team, and raise funds and awareness on behalf of the Mental Health Foundation of New Zealand.
Thank you to my Sponsors Hoku Foundation
"We're keen to help you in supporting the important work of the Mental Health Foundation, and especially the work you're doing to support the mental health of staff and academics at Victoria University of Wellington". An additional $3000 donation will fund a summer research scholarship on mental wellbeing of university students. Anonymous
Very proud of you doing these amazing things! Sarah Tumen
Cash proceeds from the Good Friday North City Shopping Centre criterium (and BBQ). Declan Mprdaunt
Good luck John. Sarah Tumen
Profits from a clothing order selling Victoria University of Wellington kit, and 5th anniversary white Roadworks jersey. Thanks to Ultimo Clothing for sharp pricing, and to those that bought jerseys and/or shorts Sarah Tumen
Cash entries from the final round of the hill climb series! Thanks to all the riders that took part. Sarah Tumen
Cash entries to Round 1 of the MTB Hill Climb series. Great to see so many riders out enjoying themselves Sarah Tumen
Cash entries for round 2 of the MTB Hill Climb Series. Thanks everyone for your participation! Sarah Tumen
Cash entries from Round 3 of the hill climb series. Incredible turnout given the beastly course! Well done folks. Jim Sheffield
John, What a magnificent challenge. May you reach all of your goals. Jim Malcolm Allen
Go you good thing! Steve Wallace
Champ! Always inspiring! David Espie
Well done taking on this challenge. I may wave you by as I am following (not on a bike!) the last week of the Tour. Good luck. Rissa Ota
I really admire your effortos to get this project going! Good luck on rest of training and on the actual ride in France! Geoff Randal
From Geoff and Jo. Work hard, have fun, do good! This touches all bases. Anonymous
One of my dearest colleagues asked that I make this online donation, after giving $200 in cash. Our interactions always put a smile on my face. Many thanks Allan Stowell
Sorry, I'll miss the criterium but will make a donation to a great cause. Good luck! Groom Family
Love and support from us all Mike Oneil
All the best with this adventure - travel well John! Rich Martin
(another) adventure of a lifetime... Jed Soane
Hill climb series for my daughter Izzy and I. Great cause! Yancey, Dbear And Orlabear
GoooooOooOooo John! Alastair Smith
I was impressed by your earlier "pick of the best" TDF trip, so no doubt you'll have a great time on the "day ahead" version. Thanks for organising the off road series, too. Keep up the activism! Lynzi Armstrong
Looking forward to following your adventure on Strava! Such an epic challenge and very important issue. Parents
Love that gleeful grin, MTB man! Michelle P
Go well sifter!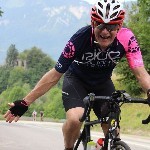 Jason Hooper
You are an amazing person doing amazing things. Enjoy the journey. Mark Loveard
John, Good on you! Admire what you are doing. Very worthy cause. Mark Aaron Stagg
Following in the wheel tracks of legends puts you amongst them . Hell of a tour to do, give it shit loads 👍👍 Jean Grant
All the very best, John. Brenda B
Way to go John. Such an awesome thing to be doing to raise awareness. Michael & Stephanie Revell
Thank you for the inspiration you're providing. All the best for Le Tour! Peter And Erris
Well done and an excellent cause! We will be following your progress with interest. Arthur Grimes
John. Well done. My son - who briefly was enrolled in the VUW honours econ programme - has serious depression, so I really admire your spirit and contribution. All the best Arthur Shane Varcoe
Best of luck John! Simon Healy
Best wishes John, a great cause Michael Keefe
Way to beat down depression! Kirsten Hagan
Nga mihi nui e hoa - kia maaia. Nga mihi nui e te whanau ataahua. And thanks for speaking truth and racing bikes, yeehah!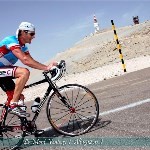 John Grimwood
hill climb series + good job. Richard Davies
Great adventure and a great cause Ta & Tg
#BackingMentalHealth #BackingJR Claudia Scott
I admire your contribution to those who suffer from depression and your support for the mental health foundation. I wish you well on this big cycling challenge.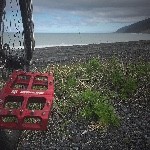 Andrew Ivory
Entering the uphill series (on a fully loaded touring cx bike) to train for tour aotearoa Cushla And Tim Thomson
Good luck John! What you're doing is amazing. Da Weaver
Sorry to miss the crit, but I really appreciate everything you do for cycling and mental health. Anonymous
fundraiser for Sifter tour-de-france Bill Brierley
I'm full of admiration for you, using the pretext of raising money for a worthy cause as the reason for doing something you love. Wish I'd thought of that! All the best with both causes. best regards, Bill Kath Sutherland
You're an inspiration! Andrew Watson
Go John!, You are inspiration both on and off the bike! Harry Perkins
Good luck John - it will be an amazing experience, I'm sure. Mondher Sahli
Well done Champion! I suggest that you consider the 2018 Tour de France as your next challenge! I could assist you with the choice of good baguette, cheese and wine! Cheers Mondher Hal And Andre
Cash donation from the local Hal and Andre whose airbnb I stayed at in Opotiki Ian B
Hill Climb Series. Thanks & bon chance en France! Daniel Laufer
Now you have exceeded your goal! Simon Kennett
Great goal, nice events - best of luck! Susan Corbett
Well done John! This is a fantastic initiative. Shenwei Teo
Awesome work JR! Anonymous
Your efforts to bring awareness and support to mental illness are an inspiration to our university and community. Nickie Wickman
Ride like the wind and may it be with you! Enjoy the journey and the yum food in France. All the best safe travels Nickie & Donovan Sarah Bramwell
Nice one JR Jonathan Douglas
Chapeau ! Ma'ao
North City Criterium - Nga mihi nui Owen Matthews
What Rex said. Acethorp Family
You're an inspiration John - we love seeing the amazing things you achieve! Janet Mccallister
Bon courage! Et bonjour à Kaitlyn! John Carran
Really inspired by what you're doing John. All the best. Scott Maclachlan
MTB: Wellington Off-Road Hill Climb Series Entry and donation :) Jonathan Brown
Pleased to be a part of a great event. Hill Climb Series entry. Thierry Jutel Jutel
Glad to help. One day we'll have to catch up and I'll tell you about climbing le Mont du Chat (hors catégorie) on the road and on my moutainbike... Not fun. Sounds like a trip and a great cause to support. Thierry Allan Sylvester
Inspiring John!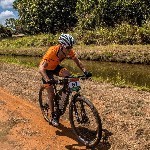 Graeme Young
Hill Climb Series, and totally agree, exercise is so important as a stabilizer for our brains. Linda Jespersen
Proud of you as always. Andrew Cooper
Hill climb series. Great initiative and good luck for the road/trail ahead. Karen Smith
This is better than chocolates as a thank you for all your support. Have a great time in France. Lucy Keyzers
Great work John, this is very inspirational! John Goodman
Crit entry with best wishes for this great cause Hammel Family
Fantastic what you are doing. Look forward to following your journey. Janet Toland
Awesome effort John Brett Hunt
All the best for the ride John, looks bloody hard. I'm on the Ride Holidays trip at the same time so might run into you over there. Yi-te Chiu
It's a great cause and a deeply inspiring initiative! Lisa Marriott
Truly inspirational John. Go well. Rees
Proud of what you're doing mate! Al the best in France and we'll all be cheering for ya Howard John Randal
Pleased to be able to support you John on your epic ride. We must make some contact on your return....to track our family connection. Our family are pretty avid recreational cyclists too. Howard et al Dunedin Hans Van Der Voorn
After that crazy Zwift ride I could hardly ignore this. Liam Malone
You're a legend John - I hope you crush it. Edwin
Will be an awesome hill climb series, cheers John! Kim Hurst
North City Crit :) Nicholas Kennedy
Hillclimb Brendon Motors Karori
Happy to support a member of the Karori Community! Dave Halliday
Nice work John - hill climbing is not my favored part of the sport but here's some help. Jonny
For hill climb series, plus a bit. Pat Hogan
What great and inspiring work you are doing John - Go well! Lisa Ng
North City Crit. Thanks John for raising awareness for the Mental Health Foundation! As someone with bipolar disorder (depression & mania) I have much respect for all the work you are doing in communicate about your experiences with depression to others. Keep it up. Gill Gray
Gill Gray for hill climb series Great initiative! Fiona, Dot Electrolysis And Beauty
Donated a free leg wax, so I'm passing the favour on! Larri Wallbridge
Your initiative is both challenging and courageous. Best of luck! PS MTB Hill Climb Jeremy Bray
Hill Climb series Tom Lynskey
Crit entry yeah boi wahoo Rex Massey-molloy
Just in case I turn up to any of the Hill Climb series and mainly because you are a good guy. Callum Kennedy
Hill climb! Dave Rudge
Hill climb donation. I will do at least one! Ryan Hunt
North City Criterium Karl Laurence
Admirable pursuit, friend. I'll exchage the rock shoes for some SPDs for the next 4 weeks of outlandish ascents Rob Kilvington
Glad to be part of your series John Eason
Off road hill climb series Gabby Buchanan
Donation/entry for Wellington hill climb series 😝 Keri Mcarthur
Best of luck John. Ed Turner
Hill climb series. Merewyn Groom
Criterion entry :-) Richard Barrett
Great work John, absolute legend. Gene Mcnaught
Great work John. You're doing amazing things. Anonymous
North City Criterium Rachael Mccleave
awesome cause and love the Crit idea! I've battled the black dog too and cycling saved me also. Respect. Rachel Zhang
All the best John. Thanks for doing this.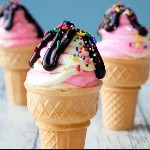 Kath Tate
So proud and inspired by what you and the team are doing. Keep up the exceptional work. Have an ice cream or two for me. Aaron Stagg
North City Crit M Wickens
North City Criterium Jess Mazengarb
For carpark crit. You're an inspiration John :)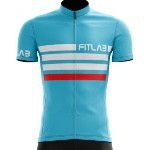 Oli
All the best on this great adventure for such a good cause with so much meaning to us all. Ainsley Smart
From across the pond, I can understand your passion, and your illness. Rock and ride on. Camden Feint
Entry for the North city crit Des Kelly
Great cause and an amazing adventure, John. I wish I had the legs to join you! Malcolm Bruce
North City Criterium Val & Sam
A true inspiration John, all the best for this next adventure. Henry Collingridge
Good luck John! Michael Flyger
Go well John. Hope you have a flavoured stem ;) Martien Lubberink
Excellent initiative! Kate Bevin
Go John! Awesome work! Jeremy Bray
North City Criterium Luisa Acheson
I hope you get a nice cup of butter tea when you reach the summit of Sagarmāthā :) Liam Carson
SP1894334. Great Cause Amanda Bristol
Inspirational, Legendary, Strong, Brave. All these words apply to you my friend. Here is a small contribution for your amazing efforts today.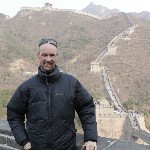 Nathan Tse
All the best for the trip John! I know you've put in the hard yards on the bike! Hearing your story has been inspiring and the awareness you are creating has done and will do a lot in terms of reducing the stigma around mental illness. I've never gone through depression myself, but my girlfriend suffered quite badly with depression a few years ago and hearing her anecdotes along with what you've gone through really helps me understand what it is like, and how best to help those who have it. I am also writing my LAWS489 (Hons thesis) on mental health discrimination by insurance companies, and the research I've done suggests that there are positive changes being made towards reducing public stigma. All the best for France - I'll be following on FB (and Strava!) Mireille Consalvey
What an epic adventure for a wonderful cause. I hope my small donation will help buoy you on the toughest hills :) Micael-lee
It's a great cause John. Hope your ride went well. Jo Montague
Go like Elvis "Go Man Go!" Calum Chamberlain
Hill Climb Round 3 entry (what a shorcha) Reon Rogers
Good Luck John, sounds like an a epic adventure and for a great cause too. Also Entry for the North City Criterium Laura Travers-jones
What an adventure John! Such an inspiration for speaking about your experience with depression. I'm glad you've found your passion and 'medicine' through cycling x Jaycee Masalunga
North City Criterium Fisher Electrical
North city Criterium Steve Chapman
Nice work on organizing the hill climb series and the carpark criterium John. You better get to work on your own training now because that TdF monster is approaching fast - good luck. Grace Saywell
North city criterion Sarah Walton
All the best :) Parents
Towards a WORD place for a child Leslie Fitt
all the best john ,awesome cause. Annie Randal
Wishing it could be more ..... Calum Chamberlain
Hill Climb 23 Jan 2018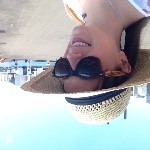 Zoë Hector
Thank you, John for supporting me in a dark patch in my life and for always being an inspiration in how you deal with your black dog. Thanks also for everything you do for cycling and mental health in Wellington & beyond. Michael
Have a great ride team! Barbara Allen
Thank you for getting the message out - Matt Cryer
Hill Climb Rd1 Matthew Cryer
Hill Climb Rd 4 Perry Ho
You are such an amazing lecturer and an inspirational person. Good luck Fraser Clark
Round 4 hill climb entry, thanks. Anonymous
This is a test! Anonymous
John, you were an inspirational lecturer at VUW. I admire your support towards Mental Health in NZ Oliver Fredrickson
Amazing stuff, well done!