Confronting depression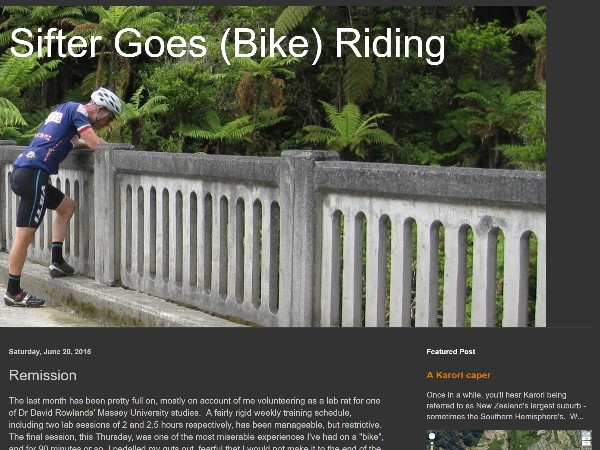 I've battled depression for most of my adult life.  Cycling has played an important role in managing this sometimes debilitating illness. 
I've been writing about cycling for years, posting trip and race reports to www.sifter.org.nz.  Occasionally, I've taken the liberty of writing about my own experience with depression.  Applying the analytical process to myself, rather than an event, has been helpful, and each time I've pressed "submit", I've received private messages for doing so.  That was both reassuring and empowering.  
Some years on, I accept that depression is simply a part of who I am - it makes life harder in some respects, and enriches it in others.  This remarkable context has given me an opportunity to talk more about it, and I plan to take full advantage of this to share some of the things I've learnt (the hard way, often) over the years.  
I have ridden old Tour stages before - my little round profile pic was taken on the Col du Glandon in 2013.  I learnt more about myself on those roads than ever before or since.  Returning to them as part of this campaign is an exciting prospect.
Nearly 50% of New Zealanders will experience a mental health problem in their lifetime, yet this type of illness still carries stigma that many other ailments do not. 
I've set myself a target of $5000, and appreciate you helping me achieve this goal! 
Your donation will help the Mental Health Foundation of NZ provide individuals, workplaces, schools and communities with the tools they need to build positive mental health and wellbeing. Your support will help the MHF to advocate for increased access to free or heavily subsidised counselling so it is accessible and affordable. 
Tour de France for MHF
Riding the entire race route of the 2018 Tour de France will not be easy.  But nor is living with a mental illness.  I'm honoured and excited to be travelling to France in July 2018 to ride with this team, and raise funds and awareness on behalf of the Mental Health Foundation of New Zealand.
Thank you to my Sponsors Sarah Tumen
Cash entries to Round 1 of the MTB Hill Climb series. Great to see so many riders out enjoying themselves Geoff Randal
From Geoff and Jo. Work hard, have fun, do good! This touches all bases. Mike Oneil
All the best with this adventure - travel well John! Rich Martin
(another) adventure of a lifetime... Jed Soane
Hill climb series for my daughter Izzy and I. Great cause! Yancey, Dbear And Orlabear
GoooooOooOooo John! Alastair Smith
I was impressed by your earlier "pick of the best" TDF trip, so no doubt you'll have a great time on the "day ahead" version. Thanks for organising the off road series, too. Keep up the activism! Lynzi Armstrong
Looking forward to following your adventure on Strava! Such an epic challenge and very important issue. Parents
Love that gleeful grin, MTB man! Michelle P
Go well sifter! John Grimwood
hill climb series + good job.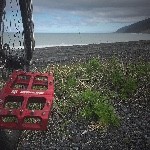 Andrew Ivory
Entering the uphill series (on a fully loaded touring cx bike) to train for tour aotearoa Anonymous
fundraiser for Sifter tour-de-france Ian B
Hill Climb Series. Thanks & bon chance en France! Simon Kennett
Great goal, nice events - best of luck! Jonathan Douglas
Chapeau ! Owen Matthews
What Rex said.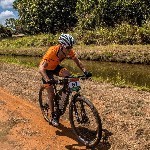 Graeme Young
Hill Climb Series, and totally agree, exercise is so important as a stabilizer for our brains. Andrew Cooper
Hill climb series. Great initiative and good luck for the road/trail ahead. Edwin
Will be an awesome hill climb series, cheers John! Nicholas Kennedy
Hillclimb Jonny
For hill climb series, plus a bit. Gill Gray
Gill Gray for hill climb series Great initiative! Larri Wallbridge
Your initiative is both challenging and courageous. Best of luck! PS MTB Hill Climb Jeremy Bray
Hill Climb series Rex Massey-molloy
Just in case I turn up to any of the Hill Climb series and mainly because you are a good guy. Dave Rudge
Hill climb donation. I will do at least one! Karl Laurence
Admirable pursuit, friend. I'll exchage the rock shoes for some SPDs for the next 4 weeks of outlandish ascents Rob Kilvington
Glad to be part of your series John Eason
Off road hill climb series Gabby Buchanan
Donation/entry for Wellington hill climb series 😝 Ed Turner
Hill climb series. Annie Randal
Wishing it could be more ..... Matt Cryer
Hill Climb Rd1 Anonymous
This is a test!