The first five days.....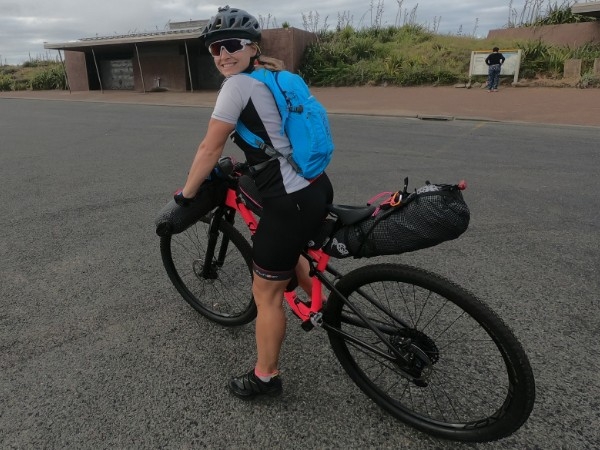 So it all kicked off (as planned) on 2nd January from Cape Reinga. This photo is me in the Cape Reinga car park having walked out to the lighthouse and watched the Tasman sea and the Pacific ocean crashing together. There were significant nerves and a pack laden with emergency "one square meal" bars!
DAY ONE
The initial section was a pretty speedy "on road" zoom down to "Te Paki" stream. This is a popular spot for sandboarding - we had climbed the dunes and had a little sand boarding session on New Years day. I cycled out along the stream to reach ninety mile beach. Carefully timed with the tides to ensure maximum "hard sand" biking time. It initially seemed to be reasonably easy going.
There were two seagull attacks (less than ideal but a great incentive to pick up the pace!), a bit of battle with a pesky head wind and a huge relief to finally role into Ahipara over 100km later!!
It felt good to set up my tent for the night and wash the sand, salt and sweat off my bike and my body! I must have chosen the most popular fish and chip shop in NZ as it had an hour wait after ordering. Tasted all the better for it after such a big day!
DAY TWO
It took longer than I'd expected to pack up all my gear and get back on the road the next morning. Riding first thing in the morning was certainly much easier than the heat of midday kiwi summer. The Hokianga harbour is an absolutely stunning region and having to get the short ferry ride across to Rawene added to the sense of adventure.
My cycling technique was proving to be less than ideal. I was sticking to high gears for "powering" up hills, never stopping to stretch and probably not eating enough through the day.
I finished the day in Omapere - a beautiful seaside town with amazing views and delicious local eateries. I was struggling with some right anterior knee pain and attempted some seat adjustments and promised myself I'd do more stretching on day three.
DAY THREE
I met two awesome ladies on this day and we had a coffee in "Morrells" cafe in Waimamaku. This is housed in an old wooden cheese factory and was the best breakfast of 2019 so far! Rose just so happened to be a physio and gave me further tips and tricks to help me combat the knee pain and keep going in a more knee friendly manner!!
I met the mighty Tane Mahuta in the Waipoua forrest (the largest known living kauri tree).
Eventually I rested my head in Dargaville - the kumara capital of NZ! (No gueeses as to what was on the dinner menu that night).
DAY FOUR
Sadly, I wasn't able to arrange a charter to cross the Kaipara harbour by boat and so I had a casual 130km detour around the water to contend with.
Never one to want to miss out on an experience, I decided to climb the TokaToka lookout which offered views of both oceans from its lofty heights. It meant I ended up doing some cycling in very hot midday sun later but was well worth it!
I stayed in Kaiwaka that night and Greg came to join for an evening. We drove over to Mangawhai heads and swum in the sea, ate ice creams and planned out how to tackle to long ride back to Auckland the following day...
DAY FIVE
The big one! This was my longest cycling day to date - 133km. I managed to go the wrong way twice - oops! Perhaps my technique of relying on guide books and "instincts" isn't as foolproof as I'd imagined...
There was a couple of scary sections on fairly busy roads, but by the time I reached the northwestern cycle path and knew I'd be in my own bed for a while I felt as fresh as at the beginning of the day.
And so now I'm back in Auckland and spending a bit of time getting my bike serviced, planning the next stage of the trip and attempting to spread to word of the ways that the Mental Health Foundation will be using your kind donations to help people who are needing some additional support. I've found it so refreshing to see how open people have been in their discussions with me about mental health issues as soon as the charity I'm cycling for is mentioned. Let's keep the conversations going!
Thanks for reading!
Sue x
Map my progress
I am just about to leave the home comforts of a very sunny Auckland and venture up into the "Far North" of New Zealand. Cape Reinga sticks out on a thin limb 108km above the rest of the country.
Maori consider Cape Reinga (Te Reranga Wairua) as the jumping off point for souls as they depart on their journey for thier spiritual homeland. It could be likened to a giant diving board.
The first day oy cycling will be one the west coast of Cape Reinga. The continuous stretch of "90 mile beach" is lined with high sand dunes and flanked by the Aupori Forest. I've been forewarned that a head wind is likely to make for a very long first day!
I have made an instagram account @suecyclesnz for easier on the go updates.
There is also a very accurate GPS system tracking my progress which can be followed on this link:
https://touraotearoa201819.maprogress.com/
Wishing everyone a very Happy New Year! Next post will be from "on the trail!"
The final countdown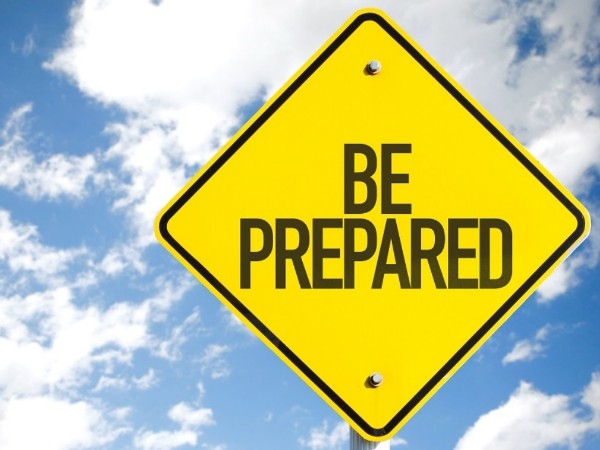 This is going to be a rather mammoth journey, but I would really like to share my experience (with those of you who are interested) and so have made an instagram account for when I'm "on the road."
https://www.instagram.com/suecyclesnz/?hl=en
Tour Aoteroa was launched by Jonathon Kennett, who has worked extensively on the New Zealand Cycle Trail project. There is a huge amount of information at www.touraoteroa.nz if you want to learn more about it.
Thank you so so much to those people who've already been kind enough to donate and/or offer words of encouragement. All funds raised will go to the Mental Health Foundation. Even if you feel as though you are in tip top "mental health" there is a good chance that someone close to you either has gone through difficulties of their own or may do in the future.
More than half of all New Zealanders feel added financial and social stresses during the festive season. Some may feel under pressue to create a magical day for their children or other family members. Feelings of sadness, distance or loneliness can be heightened at this time of year.
Don't forget to be kind to yourself and those around you.
Seeking some support!
In early January, whilst many of us will be considering the various overindulgences made over the festive period, there will be a rather apprehensive cyclist setting off on a 3000km journey from Cape Reinga at the very top of New Zealand with the aim of safely arriving in Bluff - at the very bottom.
As a definite "newby" to the world of bike touring I am under no false illusions that this is going to be easy. A rather important person imbedded this outlook in me many moons ago:
"A journey of a thousand miles starts with a single step."
And so the padded shorts are purchased, the route is (mostly) planned and training is underway.
But this isn't simply an excuse to explore more of this beautiful country which I've called home for the last two and a half years. My primary motivation is to raise awareness (and FUNDS!) for the Mental Health Foundation. The MHF is a charity that works towards reducing stigma and discrimination associated with mental illness. They provide free support, training and resources for anyone who is going through a difficult time, or for people who are supporting loved ones through a difficult time.
Depression is set to overtake heart diseases as the biggest global health burden by 2020. As an emergency medicine doctor, I am exposed to the extreme impact of depression and anxiety on a day to day basis. I am determined to see our attitudes and management of it improve.
Nearly half of us will experience a mental illness in our lifetime, so chances are there's someone around you right now who isn't coping or is feeling alone.
When we go through a tough time, many of us keep it to ourselves. But no one should ever feel ashamed of who they are or feel afraid to be themselves or to ask for help.
And so I am asking YOU for help. Even if you can't afford to give a donation, just be a little more aware of the people around you. Even a small act of kindness and compassion can be the world of difference to a person going through difficult circumstance.
Thank you to my Supporters Felicity S Liz & Brent Besley Megan And Catriona Smith Familu Fraser Birse Emma Miller Anonymous Angela Kennedy J And H, Wanaka Zizz Emma Karsten Jennifer Dowson Jenny Ross Cheis Williams Craig Mccrossan Nina Meera Patel Duncan Birse Oliver H Matthew, Beth And George Brown Lucy Karsten Lucy Levett Rosie And Tom Bloomfield Rebecca & John Charlotte Jones Greg Levett John And Carron Ally Mackintosh Meadhbh Halpenny Laura Henderson Lisa Sami Emily Morrow
Tomas L Martin Rachel And Pearce Kelly Jackie Jean Jo Thomson Tanya Buckingham Andrew Blunsum Raina Elley Paul Nicola And Ken Chanova Tom Keast And Oli Knight Kylie Salt Kevin Henderson Jane Loughnan Anneka Wicks Ann Bain Jess Rudnay Anya Emma And James Byers Karen And Stevie Sedgwick Will Duthie (your Lodgers Lodger) Ariana And Mike Camilla Bell Jen & Guy Jo Matthews Ellie And Emma Brosnacross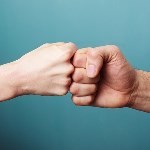 Matt Clarke Rosanna Innes Amisha Cameron Maria Amos Callum Oboyle Rona Stewart Jane And Cambo Dan Healy Jo Graham Monique & Andy Wright Heather P Robert Campbell Susie Campbell Dan Marley Max And Katie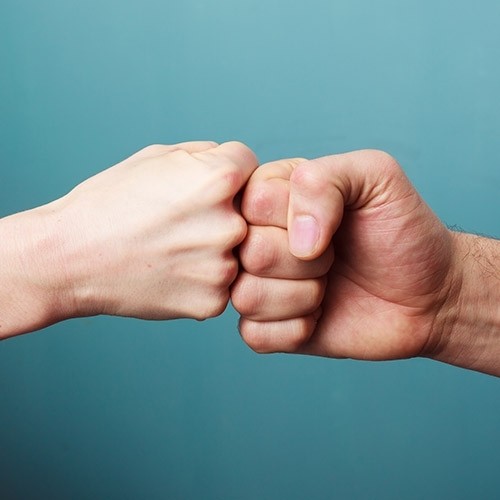 Amelia And Dan David Canner Kat And Alex Mandy Crawford Kalem Banks Jack & Vicky Alex Viner Hamish Read Becky And Rich Mill The Gues Sarah Ramshaw Sarit And Sumeshni Felicity Dawson Charles Merchant Katie C Py Phil Murnane Abbey Arrowsmith Pete Farnworth Inia Tomas Lottie Wood Fen Moy A K Lou Finnel Rachel Risk Emily W Anonymous Mansha Margaret Colligan Eilise Anonymous Jess Merchant Gina De Cleene Stephanie Mackie Gabby King Thomas Nightingale Ella Tea Joe Gray Nicola Anonymous