Fundraising platform now live!!!
Posted by Pete, Monday 18th Dec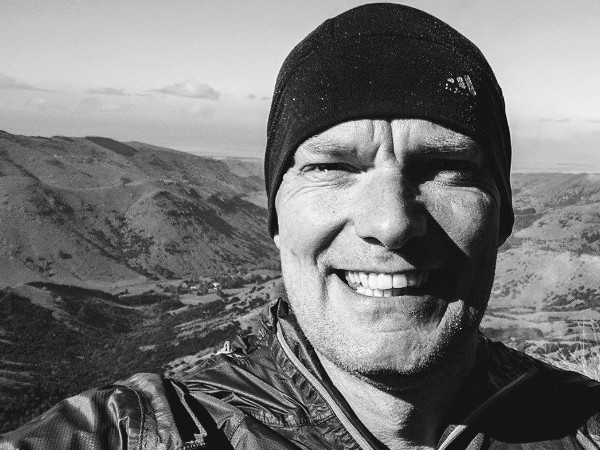 Kia ora!
On 24 February 2018 I will be running the Old Ghost Ultra for the community of the West Coast to raise funds and awareness of positive mental health and wellbeing.
I'm doing this because nearly 50% of New Zealanders will experience a mental health problem in their lifetime, and I don't want them to face it on their own. 
Your donation will help the Mental Health Foundation of NZ provide West Coast individuals, workplaces, schools and communities with the tools they need to build positive mental health and wellbeing.
I would love to raise $2,500, so please donate today! 
Please visit www.facebook.com/ultrapete/ to track my progress towards my goal of completing my first 85km ultra marathon.
Nga mihi nui.
Pete
Thank you to my Supporters Megan & Raj Krishnan
You're fabulous Pete! We hope you really enjoy the event. Megan and Raj Pete Watson
Well done Pete, breathe, believe, battle! Julia Barton
You can do it love, see you at the finish line xxx Lisa Clephane
Great idea Pete, fantastic cause. Tanya Cornwell
Such a great cause. Best of luck reaching your goal! Paula Jackson
All the best Pete. Such a wonderful cause. Happy training and have an awesome run on the OGR! Neal Gordon
Go hard Pete - all the best with the training and run Bridget Palmer
Go for it Pete. Only to happy to support friends who get out there and do their best to make a difference! Sarah Mcrae
Go Pete, very inspiring and a great cause. cheers Sarah Chanelle Rodeka
Great cause Pete, good luck with the donations and with the Ultra! Look forward to reading and seeing how it went. Chanelle & Chris (squaddies) Joey
Good on ya mate! I know you can totally smash this...lotsa love Jo Nigel Hayes
Good luck Pete. Smash it! Tom And Nikki
Good on you Pete, inspirational stuff! Warren S
Love your work Pete! Bex
Great cause. Great trail. Best of luck Pete Duguid Family
Awesome cause to raise awareness for mate and stoked to be run it with you all the best from the Duguid family 👍 Christine Officer
Took me three days on a bike....