Fundraising platform now live!!!
Posted by Pete, Monday 18th Dec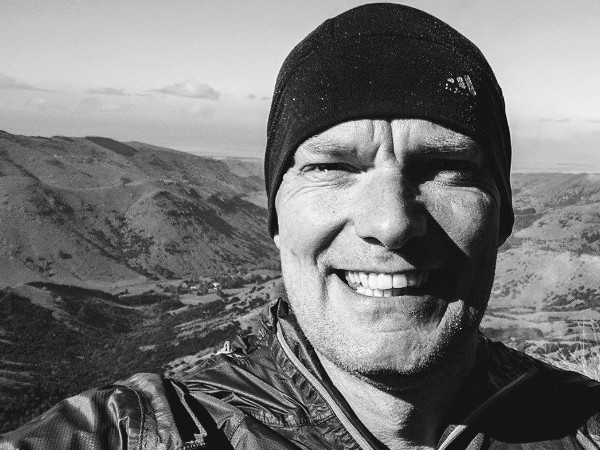 Kia ora!
On 24 February 2018 I will be running the Old Ghost Ultra for the community of the West Coast to raise funds and awareness of positive mental health and wellbeing.
I'm doing this because nearly 50% of New Zealanders will experience a mental health problem in their lifetime, and I don't want them to face it on their own. 
Your donation will help the Mental Health Foundation of NZ provide West Coast individuals, workplaces, schools and communities with the tools they need to build positive mental health and wellbeing.
I would love to raise $2,500, so please donate today! 
Please visit www.facebook.com/ultrapete/ to track my progress towards my goal of completing my first 85km ultra marathon.
Nga mihi nui.
Pete
Thank you to my Supporters Richard Gibson
Good luck Pete. Great cause Megan & Raj Krishnan
You're fabulous Pete! We hope you really enjoy the event. Megan and Raj Matt Brown (and Family)
Jealous, inspired. We are on your train man...! Pete Watson
Well done Pete, breathe, believe, battle! Graham Murray
Mate, Absolutely stoked you're doing this and to have such an awesome cause to raise funds for as well. What a legend! I had to add an extra $8 for the $8kg you have to carry as well, only seems fair.
Peter & Barbara Dennison
Hi Pete, Barbara and I are delighted to sponsor you for a $ for every km. Steve Morrow
Read your race report already mate - congratulation and thanks for sharing the race report. Paul Fraser
Inspiring mate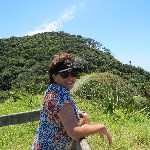 Your Mate Julie From Doc!
Woo hoo - way to go Pete you mad bugger. Glad to see you with a beer in hand at the other end.... Anna Jackson
All the best Pete, dig deep and know that every step will help others, God Bless Gina Butson
Pete you're amazing! You are so ready to run this. It's going to be tough, but beautiful. Go well and I look forward to the race report. Jules
Good Luck - you're doing an amazing thing for a great cause. Love Jules & Kings x Aj Esler
Good luck for the run Pete! Looks like you have a solid base under you for it. Well done on the fundraising! Julia Barton
You can do it love, see you at the finish line xxx Brandon Skilton
Go Pete, Go...:) be careful but finish strong matey. Great work on the effort, the training and the good charity work. Ian & Claire R
All the best for a successful challenge.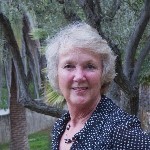 Sally Barton And Graham Jell
You are so positive and have a great goal in sight. Hope you do well and continue to enjoy your running! Love Mum and Graham xx Michael Brown
All the best for the Old Ghost Pete! I might see you out there Suze & Troy Taylor
Good on you Pete - behind you all the way xx Lisa Clephane
Great idea Pete, fantastic cause. Natasha Tod
Go for it Pete - you are awesome! Great trail to run! Beth Le Roux
Awesome work Pete! Gerrard
What you're doing here is important Pete. Tha ks for the rwminder about what's important in life. Next time lets bring lunch and I donate more! Natasha Lewis
Pete Love what you are doing here and such a fantastic cause. Tash Lachlan Keating
In the words of the great Steve Gurney - "energy flows where the mind goes". Or something like that. 👊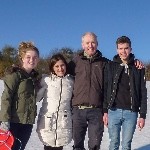 The Dartmoor Crew
Respect bro. Go smash it, and a few myths too :) Jan Esquilant
Good luck Pete. You'll smash it I know. Such a great cause. I hope you enjoy the experience - I admire your running achievements. 😊 Karen Phillips
Pete, you're a legend! Thanks for the photo stop at the top of the mountain. Go well ☺ Catherine Buck
Contribution from Catherine Buck Cornelia Vervoorn
#blackdogonaleash John Justice
Run like you stole something mate! Tanya Cornwell
Such a great cause. Best of luck reaching your goal! Paula Jackson
All the best Pete. Such a wonderful cause. Happy training and have an awesome run on the OGR! Neal Gordon
Go hard Pete - all the best with the training and run Bridget Palmer
Go for it Pete. Only to happy to support friends who get out there and do their best to make a difference! Chris Wilson
Hi Pete Great to read of your ultra marathon fundraiser for the Mental Health Foundation. Chris Wilson, Parish of Pauatahanui Sarah Mcrae
Go Pete, very inspiring and a great cause. cheers Sarah Chanelle Rodeka
Great cause Pete, good luck with the donations and with the Ultra! Look forward to reading and seeing how it went. Chanelle & Chris (squaddies) Joey
Good on ya mate! I know you can totally smash this...lotsa love Jo Sam Parsons
Good luck pete Pene Williams
Kia ora Pete, a cause which is close to my heart and no doubt that of many others. Tu meke mahi, Kia kaha - go strong, nga mihinui, Pene Nigel Hayes
Good luck Pete. Smash it! Yeoman Family
Great cause to support Pete. Sure you will have a great day out on trail for OGU. Tom And Nikki
Good on you Pete, inspirational stuff! Mark Plowman
Have a good run :/) Victoria Brunton
Great cause Pete! All the best! Adam Mccutcheon
Good on ya Pete! Have fun! Anna Barton
Go go Pete :) Allison Henderson
Have a great run Pete! Annabelle Studholme
Go Pete! Run like the atua of the winds! You are inspirational. We will all take a lot of strength, courage and reflection from your sharing and your action. Mike Bunton
Great cause Pete. All the best for the run. Warren S
Love your work Pete! Bex
Great cause. Great trail. Best of luck Pete Rosie Davies
Just Breathe, Believe and Battle Pete - you can do it! Duguid Family
Awesome cause to raise awareness for mate and stoked to be run it with you all the best from the Duguid family 👍 Alice Blackwell
Awesome cause Pete, we drove past some of this trail over summer and it looks steep! Olivia Eaton
Wonderful stuff Pete, I hope you enjoy the adventure Pip Peacocke
Great cause! Christine Officer
Took me three days on a bike.... Alison Newbald
Good work. Have fun.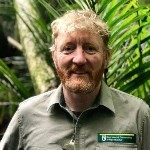 Colin Christie
Great work Pete Adrienne De Melo
All the best Pete! Thanks for supporting such a fantastic cause!