Climbing in support of SME's and Mental Health
As we approach the end of the year, I can't help but reflect on the reality of the situation we are in currently across New Zealand and throughout the world. I am extremely fortunate to be living in relative freedom in Havelock North with my wife and two kids. But, I work for an Auckland based business that I cannot physically access, and I cannot escape the sense of helplessness regarding the situation, a paralysis and frustration to varying degrees which is shared across so many other businesses throughout the entire Auckland Region. 
The heavy lifting during the pandemic is done by the front-line health workers, but it is the small to medium businesses that have remained shut for almost three months who are also feeling huge pain. I cannot imagine the position they are in both financially and mentally and like the rest of New Zealand I feel so incredibly sorry for them. 
However, I have a personal plan to help. On the 26th - 27th of November, I am going to have a crack at the Everesting Running Record for New Zealand. And I am doing this to raise money and awareness for SME's across Auckland City. 
What is Everesting? Well, it is bloody tough and borderline stupid, but what great adventure or pioneering feat isn't! To put it simply, Everesting is about climbing, running or riding the equivalent height of Mt Everest (8848m) as quickly as you can in one go without stopping. This has become a popular test of mental and physical endurance and I feel it is quite fitting for the current situation. 
Everesting is serious, and there are quite specific rules and regulations for the attempt to be considered and ratified by the governing body. More information can be found on their site; www.everesting.cc In a nutshell, for running it generally takes more than 20 hours, you can only have a two hour break and the total distance you can expect to travel (depending on the gradient) is around 85-100km. The unassisted running record for New Zealand is 21 hours. 
At the end of November, my goal is to set a new record for NZ and to also get a time in the top 10 for the world. I also want to raise $1.00 for every vertical foot I climb and at 8848 m, that translates to 29,028 ft or $29,000. Which I will personally top up to $30,000 if we get to that goal. The details of my attempt can be found on the following page, and it will be recorded live via Strava. Basically, I am running from the lower carpark of Te Mata peak straight up the yellow track and back down 30 times.
Event Information
Friday 26th November 17:30 - 12:00
Chambers Walk Carpark, Te Mata Peak, Havelock North
My Achievements Added profile pic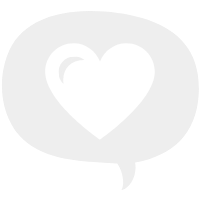 Shared page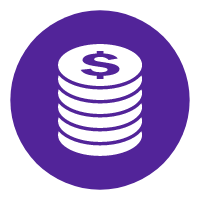 First five donations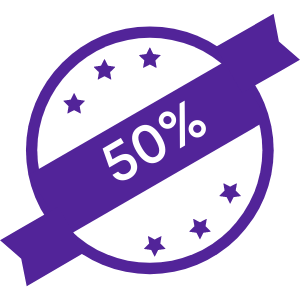 Half way to goal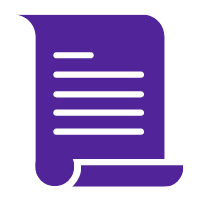 Added blog post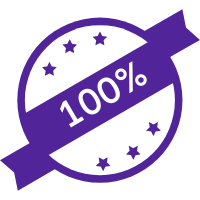 Reached goal
My updates
Mission Accomplished
Sunday 28th Nov
Local Focus: Everesting challenge in Hawke's Bay a good deed https://www.nzherald.co.nz/hawkes-bay-today/news/local-focus-everesting-challenge-in-hawkes-bay-a-good-deed/GP2ORUAMWIZJXBNYKCS4BIK5XY/
Share
Mounting a Serious Attempt
Thursday 25th Nov
Never underestimate the preparation that goes in behind the big adventures we take on in life. Fortunately I have the added luxury of not worrying about weight!
Share
24 Hours to go…
Thursday 25th Nov
Final preparations. A necessary item when pushing to the maximum, need to keep track of the number of ascents and descents.
Share
48 Hours to go. Final Preparation
Wednesday 24th Nov
Not much to do now. Nothing better than a sleep in for a change with my little man. Feeling rested and ready.
Share
Everesting for Mental Health - Captured in the media
Tuesday 23rd Nov
Really proud to get this story out there further to build awareness and support for struggling businesses in Auckland. https://www.nzherald.co.nz/hawkes-bay-today/news/hawkes-bay-runner-plans-to-scale-te-mata-peak-30-times-in-a-day/VY2KJDY3J2NUOFASSM6M5YHHZQ/
Share
Trusted Training Partner.. And wife!
Monday 22nd Nov
Big miles are always challenging but sharing them with my wife Emma always makes the time go quickly.
Share
80km in the weekend.
Monday 22nd Nov
Finishing touches are done with 45k on Saturday and 35k on Sunday. Great running around the beautiful Kinloch trails. Easy week ahead then I am good to go for this Friday at 5:30pm
Share
45km - Test run
Saturday 20th Nov
Great run around Kinloch, Kawakawa and all the amazing trials. Body is almost ready, fitness is good. Ready for next weekend.
Share
Everesting Trial Run - Descending is the killer!
Wednesday 17th Nov
I know the peak well, but today I wanted to go up and down the route a couple of times after a heavy weights session to simulate fatigue. 
For sure, the killer will be coming down and the success of the attempt will come down to nutrition and pacing. Roughly 1200 calories per hour after the trial run so I will be eating a lot when I can. 
Share
Thank you to my Sponsors Hamish Kemp Henry Joe Snee - Property Brokers Hb Russell Lundy Carla Crasborn One Place Logan Niederer Lucy Nicoll Priya Patel Kate Ritani Wendy Alexander Janey Jean Smith Hamish Bond Fiona Goff Becky Revell Diane Bolton Fee & Andy White Anonymous The Robsons Property Brokers Shsnel And Phil Murray Nicole Lambe Rose Bermudez Richard Tichborne Adapt Accounting Linda Buttle Brittany Lupton Bronwyn Bauckham Janet And Bill Turvey Paul Garland Tsara Haupt
Alanda, Colin, Teigan & Aoife Rafferty Luke Irving Theresa Anonymous Vanessa Young Melanie Bennett Monique Tichborne Tracy And Peter Anonymous Anonymous Jade And Kevin Manuel Lizzie And Ali Marilyn And Jeff Farmer Anonymous
Jo Nicholas
Jodie Dahlkvist
Pam Hight Paul & Lisa Roache Elliot Mackie Anonymous Charlie Elley Elle Rachel Garnham Mitre10 Mega Palmerston North Stephanie Campbell Emma Buttle Priya G Mcdonald Real Estate Gail Hudson Tania Greig Kiri Jo Clifford Allan Bowie Poppy Bussell Dad Catherine Goodwin Cuan Mark Coffey Cat Mueller Mike Taylor Gillian Dawe Vicki Calder Claudia Diane Bolton Darren And Kendall Paul King
Cfo 4 U Kate Marshall John Bradley Anonymous Misha Any Emma Alexander Russ Wendy&dean Wendy Alexander Rod Inglis Kim Osborn Anna Tichborne Madeline Bristow
Wendy Alexander Lorraine Thomson Tom Burdick Carole Campbell Wendy Alexander Julie Sowersby
Abbie Brown Michelle Hicks Oxygen Property Management Chelene Fourie Melisa B Jade Valler
Jo Rae Sherif Hassan Jeremy Mcclure Df Will Alexander