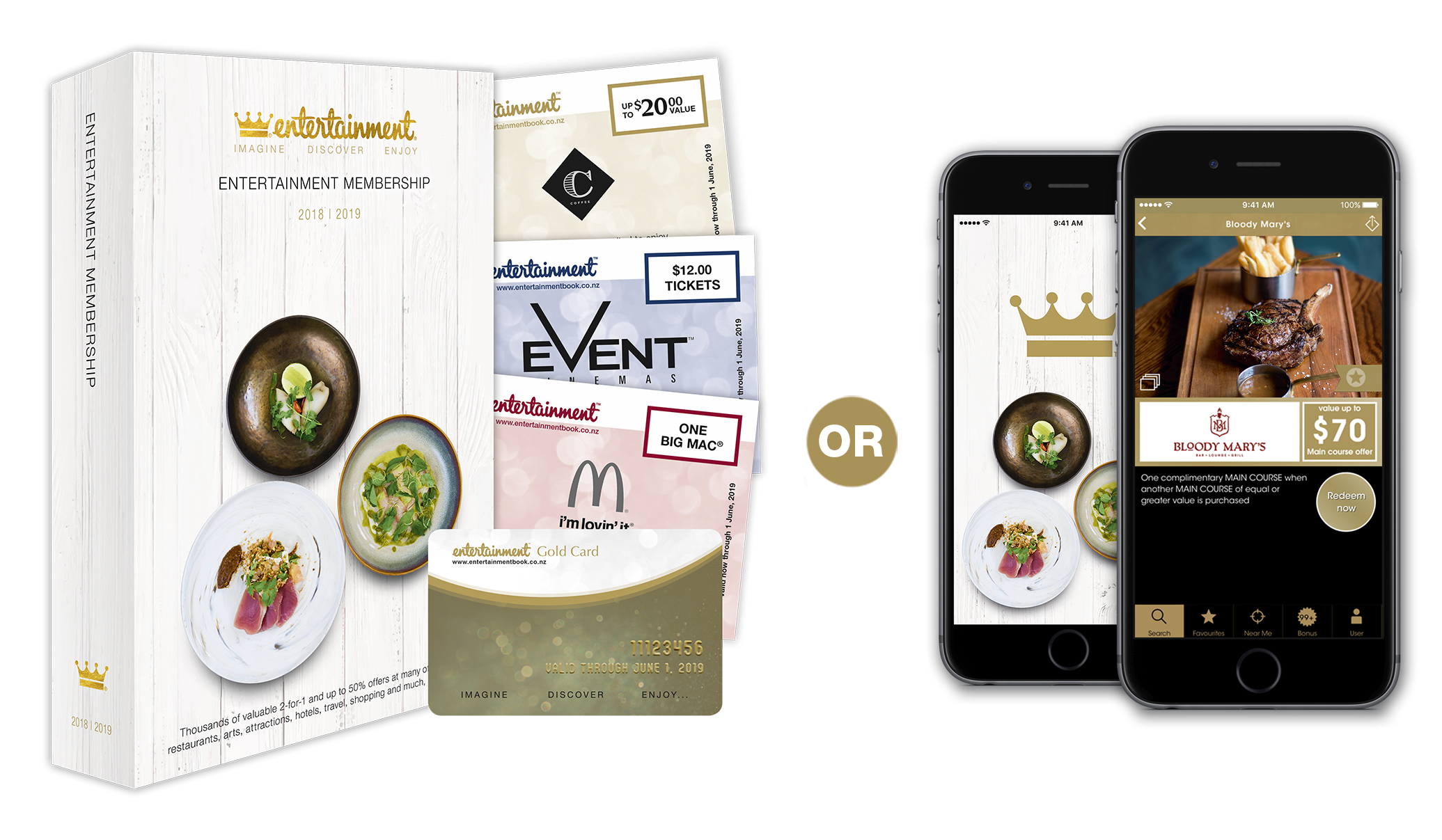 The Entertainment Book is a book of vouchers for local restaurants, cafes, take-aways, movies, activites, outings and services that are valid for a whole year.
You can purchase a book and have it posted out, or purchase the app version and have the vouchers with you on your phone. If you purchase the app version, you can also share your app with someone else in your household. Watch the video for more info on how the digital version works.
20% of proceeds from sales support the Mental Health Foundation of NZ.
Order before August 31st and recieve free delivery & a $10 Countdown voucher!.
20% of proceeds from each purchase is donated to the Mental Health Foundation.
Trying new things, eating with friends, spending time with family are all great ways to look after your wellbeing.