Donate by credit card
Use the form above to donate with your credit card and your receipt will be emailed to you automatically.
Donate by banking
Bank: BNZ
Name of account: Mental Health Foundation
Account number: 02-0100-0752592-097

This is our preferred way to donate fundraising money if you've held a fundraising event as there are no fees involved and 100% of your donation comes straight to the Mental Health Foundation. If you would like a receipt, please email us before making your deposit at fundraising@mentalhealth.org.nz. Let us know that you'd like to make a donation, the name you want printed on your receipt, and the amount of the donation, and we'll give you a reference code to use when making your bank deposit.
Set up a regular donation
When you donate by credit card you can choose to donate annually or monthly.
Or you may wish to set up a regular direct credit donation from your bank account. Please see the previous section for our banking details and include the reference REGULAR when setting up your automatic payment.
Donate by cheque
Please make cheques out to: Mental Health Foundation of New Zealand, and send to the following address (no stamp required):

FreePost 192225
Mental Health Foundation
Fundraising
PO Box 10051
Auckland 1446

If you would like a receipt, remember to include your contact details with your donation.
Donate to a fundraiser
If you are wanting to donate to someone who has an online fundraising page for another event, search for them here.
Donations to the Mental Health Foundation go towards funding information resources and website, and campaigns.
Specifically they contribute towards:
Providing information to individuals, families, friends and whānau about where to turn for help and the ways to look after ourselves and others.
Organising Mental Health Awareness Week and Pink Shirt Day campaigns to promote and educate about general wellbeing, anti-bullying and anti-discrimination.
Advocating on behalf of people with experience of mental illness for better access to services, a national commitment to upholding dignity and human rights, and equal participation in communities and in employment.
Creating resources for workplaces and schools to improve knowledge about mental health and wellbeing topics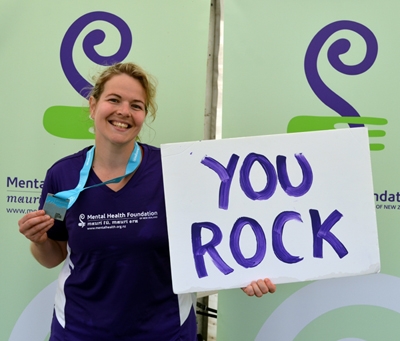 Thank you for choosing to donate to the Mental Health Foundation NZ. Your support means we can keep working to ensure no-one has to face mental illness alone. All donations $5 and above are tax deductable and a receipt will be provided.