Trek anywhere along the trail, trek as far as you can, trek whenever it suits you.
This summer, we challenge you to 'Trek the Trail' in support of mental health and suicide prevention. Along the way, you'll raise funds and build awareness for the Mental Health Foundation of New Zealand
Make your journey matter and let the thousands of Kiwis struggling with mental health issues know that they are not alone. The more money you raise, the more Kiwis in distress we can reach with our life-changing resources. So, please, go hard with your fundraising, knowing every cent raised will make a serious difference. We'll be here to support you every step of the way.
*Event listed is not organised or facilitated by the Mental Health Foundation.
Raised so far

$51,467
People fundraising

29
People donating

618
About Te Araroa Trail
Te Araroa—Māori for 'The Long Pathway' is one of New Zealand's most spectacular walking trails, stretching 3,000km across the north and south of New Zealand. From Cape Reinga in the North Island all the way down to Bluff in the South, the trail is made up of various terrain including beautiful beaches, undulating forest and volcanic rock.
To ensure the beauty of the trail can be experienced by others into the future, 5% of all funds raised will be given to the Te Araroa Trust.
So join today and explore the beauty of our backyard.
-
Visit Te Araroa Trail Trust's website for more information.
How it works
Starting on Waitangi Day until 31st March, pledge where and how far you will 'Trek the Trail' this summer!
Sign up and create your fundraising page here.
Choose your distance & fundraising target when you create your page.
Personalise and share your page to help generate support and raise funds for mental health.
Create a team and get family and friends involved to embark on this journey alongside you.
Trek the trail! Challenge yourself, post updates and blog posts to help make a difference.
Max's Story
Max has been hiking the Te Araroa trail since November 2020 and has already raised over $7000.
After his tough experiences with depression and anxiety, Max wanted to test his mental strength and more importantly help others who might be struggling with the same experiences he had. His motivation to support others is what helps him put one foot in front of the other and continue trekking on the hard days.
'There are easy days and hard days but it's getting to the next one that is the most important thing'
Follow in Max's footsteps and trek the trail today.
Help us improve the wellbeing of Kiwis
Thanks to your generosity, we can tautoko/support more Kiwis to enjoy good mental health and wellbeing. By supporting our mahi you can be part of creating an Aotearoa where people, their whānau, employers and communities have the know-how to talk about mental health openly and where everyone is supported through tough times with the kindness they deserve.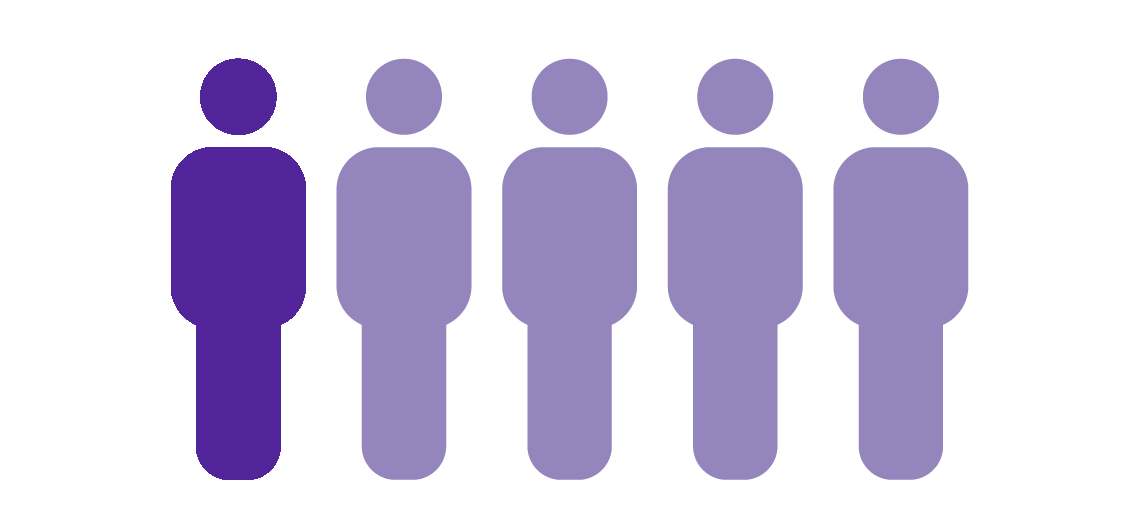 Around 1 in 5 of us will experience a mental health problem this year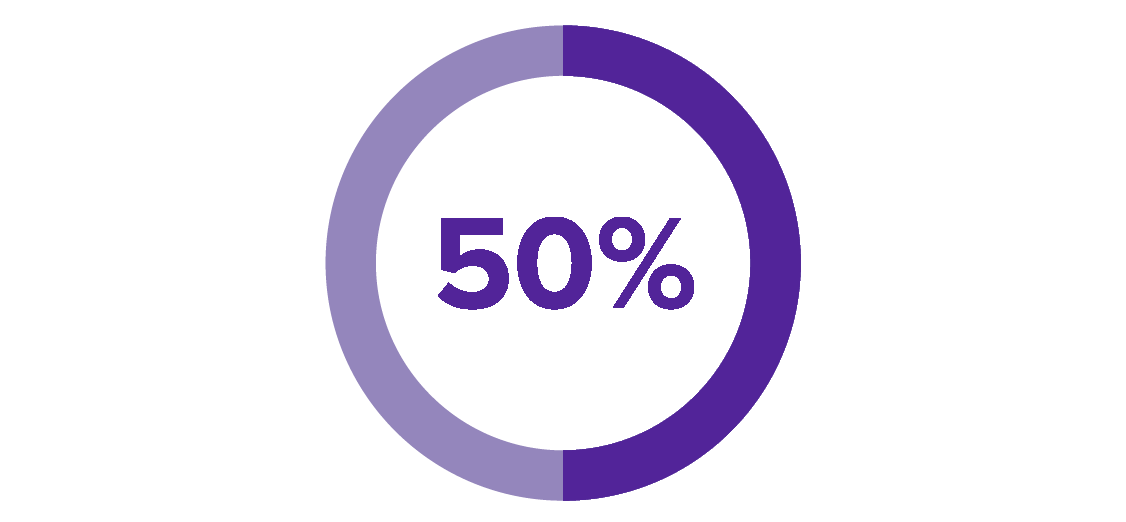 Nearly 50% of us will experience a mental illness in our lifetime
Our youth suicide rate is high compared to other OECD countries
Fundraising tips
To kick off this exciting campaign we have created a 'Trek the Trail' pack that includes further information about Te Araroa Trail and why we at the Mental Health Foundation want you to take on the trek and explore the beauty of our backyard.
For loads of great ideas to help you fundraise check out our Fundraising Toolkit.
The Five Ways to Wellbeing is a set of five simple, evidence-based actions which can improve wellbeing in everyday life—Give, Be Active, Keep Learning, Take Notice and Connect. This adventure aims to bring together these actions to promote improved wellbeing as well as raise awareness about the importance of positive mental health.
We have also included a key messages document that new fundraisers can use to get a better understanding of what kind of language and messages to include when talking to or about mental health.



FAQ
Have you got questions about this event or fundraising for mental health? Check out these frequently asked questions or get in touch with the contact form below. We'd love to hear from you.
Trek the Trail is a physical challenge, however it is designed to be accessible by everyone! Pledge a distance that is achievable for you and do it at your own pace - it could be 3km, 30km or the full 3000kms.

You can also check out parts of the trek that may be more suitable for your location and preferences here.
You can start a team (or join a friend's team) during your fundraising page set up, or you can add it later. If your friend or colleague has already set up a team, ask them to send you a link to join their team.
To set up your own team after you have already set up your fundraising page, follow these steps:
Log on. Click on the login icon at the top right of your screen.

Click Dashboard.
Click Create a Team.
Enter your team name and fundraising target.
Edit the default blog text.
Click Create Team.
You can edit your Team page in much the same way as you edit your own fundraising page. Set your own background image and add blog posts and photos as you progress.
How do I edit my fundraising page?
Once you've set up your online fundraising page it's easy to make it your own by adding your own personal touch. You can add pictures, change the text, add a profile picture, and even change the donation prompts for your supporters. Here are the basic steps to personalise your online fundraising page on a desktop computer.
Log on. Click on the login icon at the top right of your screen. This will take you to a page to enter your login details. If you've forgotten your password, simply follow the prompts to reset it.

To add a profile picture of yourself click on the camera icon by the circle image in the header banner.

To change the existing text on your page click on "Event Page Settings" and scroll to the bottom of the page to the "Update Your Blog" section. Click on the black Edit button. Make your text edits and save.

To add additional content and photos of your fundraising journey, add a "Blog Post". You can add these as little or as often as you like to keep your supporters informed of your latest updates.

To change the donation prompt amounts on your page, click "Custom Donation Amounts". Click the switch beside the "Set your own donation amounts" prompt to turn it "on". Enter the donation amounts you'd like to display on your page and save.

To see how your page is looking now that you've edited it, click on the "View" link in the header banner.
What is the minimum age/general age range of participants?
There's no barrier for entry - anyone can take part in Trek the Trail. Participants under the age of 18 will need registration and booking form approved by a parent/guardian
How do I get fundraising supplies?
Head on over to our Fundraising Store where you'll find a range of free downloadable resources to help promote your fundraising event. We also have a small stock of physical resources available on request. Check it out.
How do I earn badges on my fundraising page?
You'll earn fun badges on your personal fundraising page as you get closer to achieving your goals. There are six badges in total:
Added profile pic: Upload a profile picture of yourself that will display in the header on your fundraising page. You can do this during the registration process or add it through the page editing function.
Shared page: Use the social sharing buttons on your fundraising page to share your page link through social media channels or by email. We've added some basic text around it but you can edit that to suit your style.
First five donations: Once you've received your first five sponsored donations.
Added blog post: Use the Add Blog button on your fundraising dashboard to share updates and photos with your supporters.
Raised $200 free tshirt: Raise $200 to win a legendary purple Mental Health Foundation running Tshirt.
Reached goal: Congratulations, you've hit your fundraising target!!!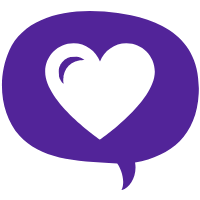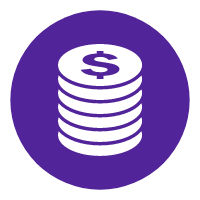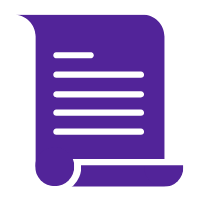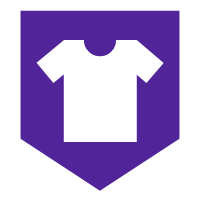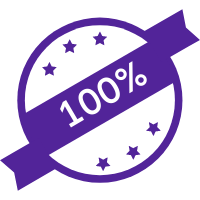 How will the fundraising money be spent?
Your donations help support communities care for each other by contributing to all the work the MHF does. This work covers:
Suicide prevention and bereavement
Resource and information services
Positive mental health promotion
Policy and advocacy
The MHF website
Māori Development
Our Key Messages Document provides information on these areas, as well as other key facts and tips on how to talk about fundraising for mental health in a safe and supportive way.