Setbacks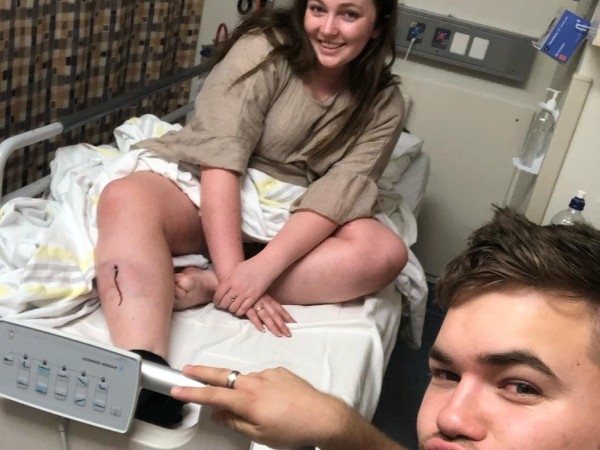 Hi everyone,
I am absolutely devastated to say about a week ago I fell down some stairs at a bar, and wacked my shin resulting in a massive hematoma, swollen nerve in my leg and a sprained back. After hurting my leg, it was really hard for me to come to the conclusion that doing the Kerikeri half just wasn't realistic. I will not be completing the Kerikeri Half Marathon, but I will attempt to do another half in the new year!! I am not going to put a date on it but will aim to do one in April around Alannah's birthday (which unironically is when I first made this page). After two serious injuries in a timeframe so close to the event, I have got to put my physical health first to ensure on the day of the next half I am at peak mentally and physically!!
This year I have decided to stop letting my mental illness define me. Since I made that decision, I have started to become more content with myself as well as learning to live in the moment rather than the past or future. There are still bad days, but these have been points where I have slowed down and processed what is going on around me to try jump back on track. Part of this was realizing that Alannah and I still have a relationship, she is the reason I have developed so much as an individual these past few years. Although we can no longer communicate, she will and still is a massive part of my life. Alannah in high school rode up Mt Wellington with a stress fracture in her pelvis, making a small injury so much worse if it was addressed before it fractured. She had a habit of denying herself medical attention until things were bad, which is why after injuring myself again I have decided it is best if I give this half a miss this time round.
Thank-you so much to every one of you who has donated, this is a cause so close to mine and so many other hearts and I promise I will achieve the goal of doing a half, it is just not now! On my behalf on the day, Mum, Dad, Cory, Lorraine, Izzy, Ellie, Brendan, Jackie & Carl will be completing the half, and I will be cheering on the sideline.
I am absolutely gutted, but so unbelievably proud of all my friends & family still doing the half on my behalf, as well as grateful for all of you for getting this page over the $4000 mark!
Georgia x
P.S. If you want a picture of my leg, message me. It is too ugly to ruin this page!!
One step back, two steps forward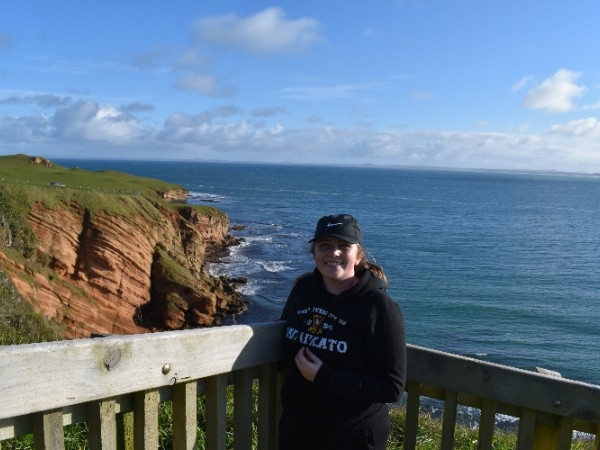 Hi all!
Thank you so much to every single person who has contributed to this fundraiser, I am so grateful to each one of you who has donated so far. Thank you! I never would have thought that we would have raised over $4000! Originally I put up $800 as the target but with the success so far of the page I have changed the target to $4500.
Unfortunately, while on the Chatham Islands with Uni, in true Georgia Spankie fashion, I fell and slipped on a sand bag and injured my knee in the process. That was about a month ago now and I am on the road to recovery. I doubt I will be able to train back up to run the half, but I am still aiming to run parts of it. It has been fustrating, but I am slowly getting back into walking and riding, and fingers crossed I will be jogging before I know it.
With this week being mental health awareness week, I just wanted to remind everyone it is okay to have setbacks. It is okay to have bad days. The most you can do is to set mini goals for yourself, message a friend, have a shower, leave the house. Especially coming into exam season, take the time to have some you time that is healthy and try to avoid spending the day in bed, scrolling through social media. My setback was injuring my knee, which gave me an excuse to do nothing and I fell back into some lazy habits. It is okay that I had a setback, but now is the time to push out of this, train, study, graduate and before I know it I will be running the half with Izzy, Ellie, Mum, Dad and an incredible number of supporters around me!
Kia Kaha,
Georgia x
Update: 2 years on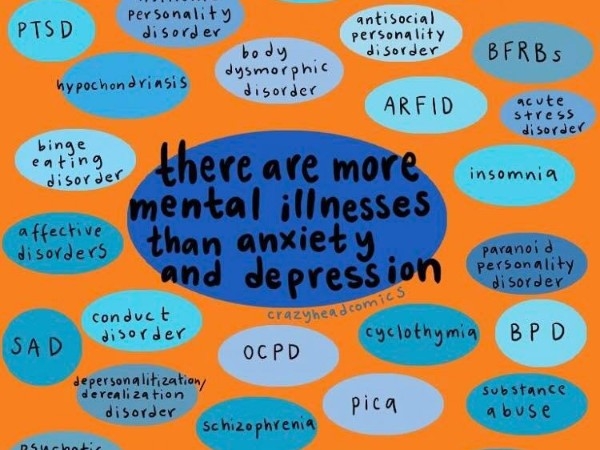 It has been 2 years today since Alannah passed away. 2 years where as a family we have gone through the worst possible time of our lives, as well as learning a hell of a lot about ourselves. Everyone that knew Alannah knew her as someone who had extreme amounts of empathy, I strongly believe this was because she understood and didn't want others to experience the darkness of what she was going through. Her passing was complicated, not black and white. This is the case with all mental illness'. With the proper help, Alannah would have been okay.
Since Alannahs death I have gone way deeper and further into my own mental health, which never would have been addressed otherwise. This has all been private, which does cost and I would not be able to afford without the help of Mum & Dad. Without the private help to address my own mental health things would be very different right now which I believe is the case with Alannah. Things need to change now so EVERYONE has access to the highest possible healthcare possible, with experts that are connected. This needs to happen to stop people before it gets to the worst possible state.
The half marathon training is beginning and it is very early days. I still have a long way to go. My beautiful best friend Izzy is running it with me as well as Mum who is walking it and Dad who if uninjured will be running it as well. There is going to be so much support around us all on the 23rd of November, but there is still a long way to go.
Thank you so much to each and every one of you who has donated so far. Please even if you can spare a few dollars it would be much appreciated!
I'm fundraising to save a life
On the 21st of June 2017, my whole world was flipped upside down. My older sister, Alannah had passed away from an action that should and could have been prevented. Alannah was an incredible human being, she in her own words was going to 'make test tube babies' for a living and should have graduated at the end of 2017. Due to her own mental health issues and the stress of life, she couldn't see her future and took her own life. Alannah was meant to grow old with me, I never thought I would live a life without her by my side. Her presence is deeply missed by everyone who knew her, she was an outgoing person who would drop everything to be there for those around her, but she couldn't reach out herself. I do believe that with the support and if she received the treatment she needed she would still be here today. Although today, the day I set this challenge for myself would have been her 22nd birthday, she should have made it to 21 first.
No family should ever have to go through what we have been through, but the sad reality is that there will always be another family hit with the loss of a member. By supporting the Mental Health Foundation, there is a chance for other families to not have to go through the loss of a sister, brother, child, parent or friend. For Alannah and the Mental Health Foundation, I am pushing myself way out of my comfort zone to run the Kerikeri Half Marathon on the 23rd November 2019. I am starting to train and fundraise now, so expect a whole bunch of updates! Mental Health is something extremely close to my heart, with a far way to go within the NZ health system. No one should face the battle alone. Every single donation helps.
If you believe that you need help, the first step although it is extremely difficult is for you to reach out. Here are some numbers you can call or reach out to:
Depression helpline: 0800 111 757
Lifeline: 0800 543 354
Samaritans: 0800 726 666
Youthline: 0800 376 633 or text 234
1737 Need to talk?: Call or text 1737
Thank you to my Supporters Michaella Adaway Emily Underwood Hayley Skidmore Gael Lanigan Natasha Thanawalla Dean Shelley Georgia Spankie Brendan Downey-parish Warren And Debbie Bird Anonymous George Hibberd Bridgette May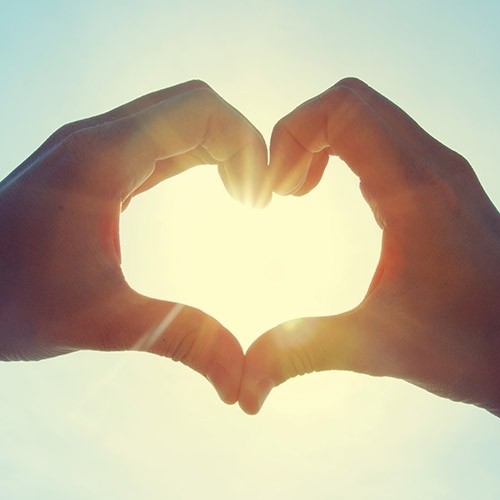 Larraine Barton Chantel Barry Anonymous Anonymous Alex Holland C & J Simpson Ciara Smith Donna & Viv Green Fiona Mcneil Anonymous Niamh Athy Sonia Byrne Robyn Young Tania Sutherland Anonymous Belinda Brendon Meg And Lucy Sutton Xx Tricia M Megan Norling Georgia Norling Lisa Skidmore Sandra Creahan Anna Herbert Grandma Jenny Francis Judy & Jerry Dowling David & Merilyn Mallowes Tess Frampton Emily Fensham Chris And Ian Anonymous Amy Dettmann Lisa Wilson Miriam Croft Bev Laywood Mark Dowling Susie And David Libby Osborne Brooklyn Wilson Brooke Wallwork Oliver Jonea Mark Varga Tracy Strudley Abbey Roberts Anonymous Tyler Kingston-nock Rishika Iyer Andie & Jd Kuda James Field Field Emma Hancock Karen Spencer Nicky Adams Natalie Follows
Emily Blow Angie Hari-billing Kirsten Dawson Anonymous Anonymous Jake Wightman Maddie Palmer Cathy Downey Parish I Barry Jackie Buchanan Anonymous Sarah Skidmore Daniel Tukiri Rosanne Sansom Ann And Chris Leyenaar Emma L Kate Barker Anonymous Meg Hendl Mitchell Smith M & M & S & S Shaw Nat Evans Matilda Namala Jo Michelle Dawson Jamie Egging Alison O'callaghan Anonymous Steph Webber Conor O'neill Bree Barker Holly Grigg Holly Dragt Jo Ashleigh Ellie Buchanan Chloe Mcleod Liz Tarpey Chloe Jackman Leanne Grinder Printrun Ariana Athy Cole Coubrough Georgia Daniel Olivia Gate Rebecca Murray Sonia Zoe Tolhopf Hollie G-c Sahand Pourjafari Emily Anderson Ben Wilkins