I'm fundraising for mental health and wellbeing
Sometime in the summer of 2021/2022 I will be taking on and attempting the biggest challenge I have ever done or thought of.. Swim the Cook Strait, from Ohau Point, Wellington to Perano Head, Marlborough.

My name is Erika Pedersen-Whale, I am 22yrs of age. I was a competitive swimmer, but only in the pool. That ended several years ago due to a shoulder injury. Who knew a few years later I'd be getting back into it again, but not to race this time. This time, I will be training every single day to accomplish something so mentally and physically challenging.
The biggest challenge for me in this event is to get over my mental fear of the Ocean and conquer one of the greatest swims in the world. But this isn't just for me, this is so Kiwis can enjoy positive mental health and wellbeing and feel supported during difficult times.

Myself, like many of our communities who have been through and are currently going through Mental Health, we as individuals feel a sense of hopelessness and that our greatest goals and desires are just from arms reach.
I'm swimming the Srait to show that there is hope and there are other people who are suffering. But together we can break the silence and show that we all have strength within us.
The swim itself is 26km (the equivalent to swimming 1040 lengths in a 25m pool) depending on weather conditions and tides. I will be accompanied by my support crew and skilled team, lead by the great Philip Rush.
The swim will be tracked for anyone wanting to follow me on this journey.
Link will be posted on the day.
More updates soon, on the exact day of the swim. (As we have to go with tide times etc).
Your donation will help the Mental Health Foundation of NZ provide individuals, workplaces, schools and communities with the tools they need to build positive mental health and wellbeing. I want to raise $1,000000.00 over the next 2 years while I train for the biggest swim of my life, so please donate to me today! Every little bit counts!
My Achievements Added profile pic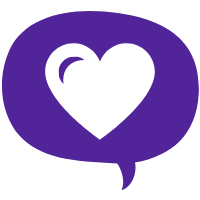 Shared page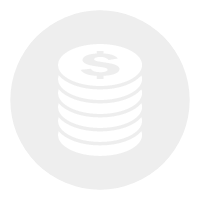 First five donations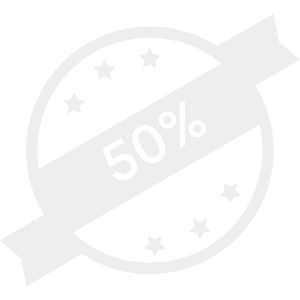 Half way to goal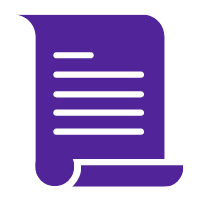 Added blog post
Reached goal
My Updates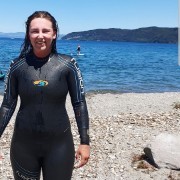 Day 112/626
Monday 27th Jan
I honestly don't know where to even begin!
This weekend just been and gone, I completed my first EVER open water ocean swim event. I entered in the 2km event at the Napier Port Harbour To Hills Open water Ocean Event and i absolutely smashed it!!

I went into the water with confidence and I faced my fear with courage and absolutely conquered it! I went in not worrying about where I was going to be place, because to me, just doing the swim was enough for me to say that I had won in myself.

With little to no training, and 1 open water train. I went in with a game plan to pace myself at a constant speed but to enjoy every single minute of it. Dont get me wrong, it was bloody hard. But it was also so worth it!

I swam into shore convinced I came last but ecstatic that I actually completed my first ever open water ocean swim. I ran up past the finish line, collected my medal and hugged everyone that came to support me. Honestly, I couldn't have done it without my support crew. They are absolutely amazing and so supportive!

It wasn't until about an hour later I decided to check the results to see what time I came in on.. 40mins and 8seconds! Yes!!
I also noticed that.. I had come 3rd!!!! Holy moley!
I will never forget that.

I still cant believe that, my first open water swim, not only did I smash it out and conquer my fear but I also came 3rd place!! What!!

I now have a new found love for the ocean that I never thought would come this quick. All I want to do now is, get into my wetsuit and just swim for hours in the ocean. I can feel the urge to get back into the ocean running through my veins now.

All of these little but massive steps are my milestones to get me to swim the Cook Strait, and I honestly can't wait!!

Here's to many more open water events, sweat, tears, fun times and most importantly hard work.
Share
Thank you to my Supporters Ash, Shaun Brax Steiner R C Shona Churchill Maria Lagas