Team Mental Health Foundation
Help support me in running the New York Marathon in 2018!
Nearly 50% of New Zealanders will experience a mental health problem in their lifetime, we don't want them to face it on their own. Your donation will help the Mental Health Foundation of NZ provide individuals, workplaces, schools and communities with the tools they need to build positive mental health and wellbeing.
Your support will also help the MHF to advocate for increased access to free or heavily subsidised counselling so they are accessible and affordable.
"He manu hou ahau, he pi ka rere.
I am a new bird, a fledgling just learning to fly."
This discovery was brought to my attention by a friend.
Having delved into some sporting/leisure events of late, and having some awareness of the systemic issues and challenges of well being in today's current environment (which could always be better), I seemed to have conveniently ticked more hegemonic boxes than most of my peers.
I have never run a marathon before, it should be interesting, I have quietly endeavoured to navigate a balanced and reasonable training path with a supportive group of helpful, positive, and classic Wellingtonians, chipping away on skills without ever achieving the build of a true runner.
All going well, I'm looking forward to adding value to the team, foundation, and in what lays ahead for this particular journey.
The goal was to raise $6000, we have achieved this, ahead of time, thanks to the generosity of donors, which has been great.
If you'd still like to contribute however, feel free, I am sure the foundation would welcome it.
No pressure,
Thank you.
Thank you to my Sponsors Steve & Selina Michael Barlow Scott Ussher Keri James Chris Connelly Andrew Cotterrell 8 Golf Rd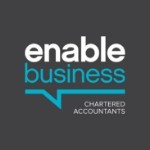 Enablebusiness Gatts, Jen And The Girls Matt Kennedy-good Lorraine Mcarthur Anna Dellabarca Gerrard Shez Halford Jay And Sua Geoff And Rose Nicholas Lawrence Anonymous Hu Hu Roger & Carol Brad Connolly Wendy Mccarrison Colin & Jenny Murray Anonymous Angela Pirika Zsana Raerino Mike Nicholls Sting-rei Bevan, Joanne, Shontelle And Sheldon Hayne Debbie And Greg Hayne Matt Lewer Phil Bilbrough Kirsty Anonymous Jenny Macdonald Kaitlin Hayne Melissa And Joe Ross David Beckley Robyn Brooking Hazel Turner Finbar Kiwi Homes Philippa And Aaron Hayne Chris Keeler Stacey Raerino Paul Tollison Ben Fidow Damien Bell Rob Hayne Margaret Enoka Anonymous