Tour de France for MHF
Support me in riding all 21 stages of the Tour de France, one day before the actual race in 2018! I'm riding this because nearly 50% of New Zealanders will experience a mental health problem in their lifetime, and I don't want them to face it on their own.

Your donation will help the Mental Health Foundation of NZ provide individuals, workplaces, schools and communities with the tools they need to build positive mental health and wellbeing. Your support will help the MHF to advocate for increased access to free or heavily subsidised counselling so they are accessible and affordable.

I, am hoping to raise $1 for each kilometre ridden, equating to $3,329, so please donate to MHF today! 
Thank you to our supporters S Leckie Andrew Trevelyan Lionel Rogers Molly &jim Fulton Dj Fulton Tanya Wylie Caroline Mcgee Geoff Mcgee Caroline Gates Samantha Gates Craig Moriarty Khoo Family Tattico Jeremy Brabant Russell Thompson James Crews Jonny Reid Serban Teodorescu Kim Barrett Andreew Hunter Gerard Thompson Steve R Big Kahuna Apartment Building Jimmy Low & Family Junge Xu Jon Perry, Erm Angela Collie Phillip Brown Msc Consulting Michael Hutchings Peter Watters Steve Fowler Amit Arthanari Andrew Lamb Kitt Littlejohn Eric Wilson Mitchell Tweedie Robert Hodgkinson Jonathan Walker Paul Culley Peter & Trixie Dodd Autex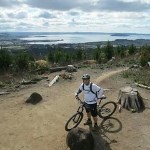 Lloyd Clark Michael Lawrie Dean Emerson Benedict Burgess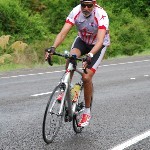 Pravin Dayaram Gael Mcinnes Melissa Hall Michelle Vk Donald Fulton Planning Focus Simon Arnesen Mary Arnesen Keith Bell Chapter2 Nigel Mather Alexandra Allen Rachelle Hui Mon Nee Law Victor Li Jonathan Douglas Paul Arnesen