Tour de France for MHF
Support me in riding all 21 stages of the Tour de France, one day before the actual race in 2018! I'm riding this because nearly 50% of New Zealanders will experience a mental health problem in their lifetime, and I don't want them to face it on their own.

Your donation will help the Mental Health Foundation of NZ provide individuals, workplaces, schools and communities with the tools they need to build positive mental health and wellbeing. Your support will help the MHF to advocate for increased access to free or heavily subsidised counselling so they are accessible and affordable.

I, am hoping to raise $1 for each kilometre ridden, equating to $3,329, so please donate to MHF today! 
Thank you to my Sponsors Paul Culley
Good luck Paul, massive challenge All the best from the Culley's Eric Wilson
Make sure you have enough anti chaffing cream Autex
All the best Paul, I hope you are ready for the mountain sections ! Great fundraising effort ! Planning Focus
Awesome endeavour, trip of a lifetime! Kitt Littlejohn
Go Paul! I'll think of you from the safety of my spin class! Peter & Trixie Dodd
Great cause you are working on Paul, good luck and enjoy your time over there. Michael Lawrie
Impressive catch that dream :-) Dean Emerson
Some people go on Cruise ships for their holiday. Steve Fowler
Hi Paul, Good luck with the "big" trip and have a great time and for an excellent cause. Mary Arnesen
Keep us posted and stay safe! Benedict Burgess
Super impressive. Ride strong. Peter Watters
Good luck Paul. Well done for putting yourself through so much pain and preparation for such a great and worthy cause. Enjoy the ride. Cheers Peter Donald Fulton
Wonderful effort, Paul. All the Best!.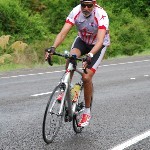 Pravin Dayaram
all the best Paul - a phenomenal challenge and worthy cause! Michelle Vk
An incredible feat, and fantastic cause to support. Go well!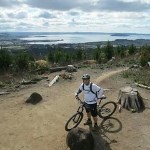 Lloyd Clark
All the best Paul. Lloyd Andrew Lamb
Fantastic Paul and what an experience. Go hard and enjoy it fully. Robert Hodgkinson
rouler dur frère Amit Arthanari
Good Luck Paul! A truly inspiring endeavour. I wish you the best of luck, but given the amount of training you have put in, i'm going to guess you wont need it. Melissa Hall
Impressive stuff - go Paul (& Lena support crew)!