Fundraising at your school or kura is a great opportunity to involve tamariki/children, tauira/students, kaiako/teachers and wider staff and whānau in activities that improve mental wellbeing while raising money to support the Mental Health Foundation. Take inspiration from these ideas or create your own. Whatever you choose to do, we hope you have fun doing it!
Fundraising ideas
Fun run - maybe even a colour run if you're brave.
Mufti-day

- for a gold coin donation.
Disconnect from tech challenge - sponsor students and teachers to put down their phones for 24 hours.
Tea towels

- design and sell your own with wellbeing messages written by students.
Seedlings

- team up with your horticulture department to grow seedlings to sell.
Cookbook

- make a cookbook of students favourite recipes to sell.
Annual campaigns
The Mental Health Foundation runs two large campaigns every year to promote activities and ideas to nurture wellbeing in schools: Pink Shirt Day and Mental Health Awareness Week. Each year thousands of kura, workplaces, and community groups across Aotearoa register to take part. For each campaign we provide free toolkits with activity ideas, posters, stickers and other resources for teachers and students to get involved.
Pink Shirt Day
Pink Shirt Day is an anti-bullying campaign that aims to create schools, workplaces, communities and whānau where all people feel safe, valued and respected. Get your school community and tauira/students involved to put and end to bullying, and create a safer, kinder environment for all rangatahi! We've got heaps of great classroom activities and to choose from. Visit our dedicated Pink Shirt Day website and find out more.
Pink Shirt Day Squad
Are you a senior high school rangatahi over 16 years of age wanting to make a difference and crate a kinder, safer Aotearoa that is inclusive of everyone. Join our Pink Shirt Day Squad fundraising team and lead your hoa kura by example.
Wellbeing for young people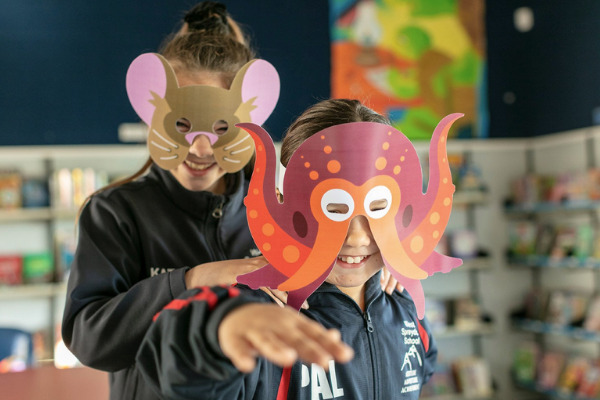 Sparklers
The Sparklers programme helps teachers connect with tamariki and whānau about the importance of looking after children's mental health in a safe and comfortable way. Tamariki love it, they think it's fun and easy to do. It gives them permission to talk about tough topics like emotions or finding calm without feeling like it's too hard. Visit the Sparklers website for heaps of great wellbeing activities for your classroom.
Five ways to wellbeing
The Five Ways to Wellbeing are simple things that we can all do every day to improve our emotional health and wellbeing. Here are some ideas for incorporating them into your school day:
Give:

Write compliments for your classmates and teachers and hold a compliments lucky dip.
Take notice:

Spend 10 minutes focussing on the moment and taking in the sights, smells and sounds.
Keep learning:

You've got this one covered.
Connect:

Visit a rest home and become reading buddies with the residents.
Be active:

Play outdoors, try a yoga class, start the day with jumping jacks, or have a running race.
How to donate your fundraising money
You can donate by credit card here or by bank deposit. Please email us at fundraising@mentalhealth.org.nz and we'll give you a supporter ID reference and code to use when making your bank deposit. This helps us receipt you quickly and efficiently.
Bank: BNZ
Name of account: Mental Health Foundation of NZ
Account number: 02-0100-0752592-097
Reference: Supporter ID/School name
Code: as provided
Contact our fundraising support team