Welcome to our fundraising store where you can download FREE supplies to help promote your fundraising event to whānau and friends.
As well as downloadable resources we have a small stock of FREE physical resources available on request, including donation stickers, printed posters and bucket label stickers. We also have our fabulous purple Mental Health t-shirts for sale, so you can wear your support on your sleeve - literally! Happy fundraising everyone and don't hesitate to get in touch with our friendly fundraising team if you have any questions. Simply phone 09 623 4810 ext 862 or email us at fundraising@mentalhealth.org.nz.
Resources to order
We have limited supplies of awesome fundraising supplies to order on request. If you'd like us to send you any of the items below, free of charge, please contact the Mental Health Foundation Fundraising Officer in charge of your event directly. If you're planning your own fabulous fundraising event to raise fundas and awareness for mental health, and you haven't let us know about it yet, simply give our firendly fundraising team a call on 09 623 4810, ext 862, or email fundraising@mentalhealth.org.nz. We'd love to hear from you.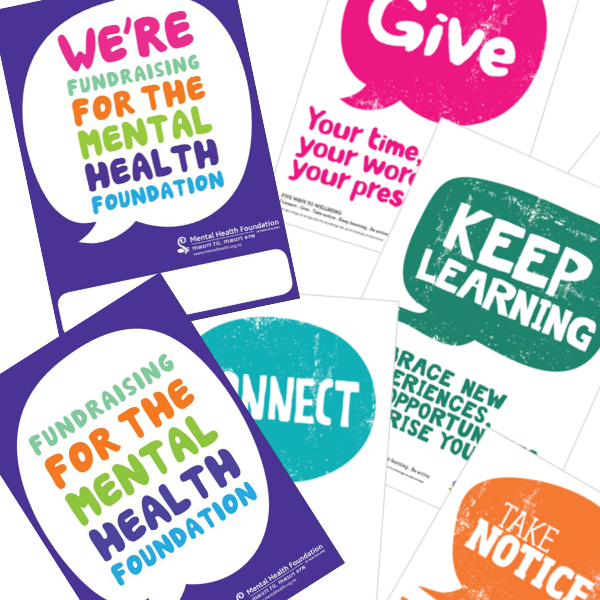 Fundraising and wellbeing posters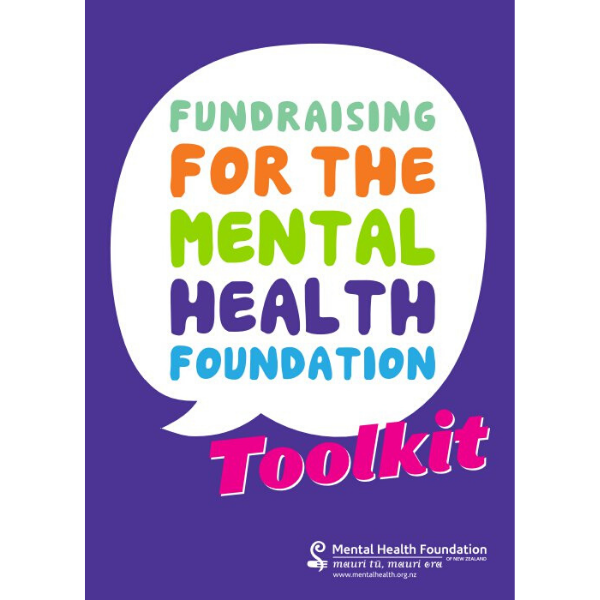 Fundraising toolkit hardcopy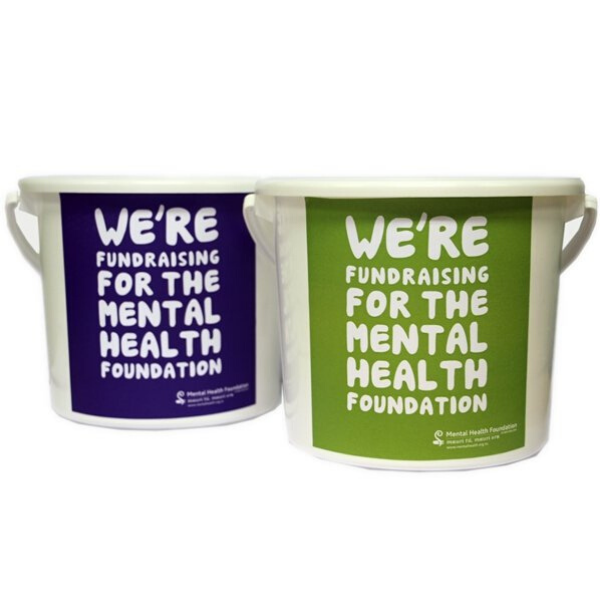 Sticker labels for fundraising buckets
T-shirts
Show your support for mental health in our stand out purple t-shirts. Choose from a cotton t-shirt for everyday wear or a a sports fabric t-shirt for active events. If you are fundraising or organising an event, email fundraising@mentalhealth.org.nz to tell us about it and we may be able to provide t-shirts for FREE.